How Many Users Does Twitter Have in China?
According to eMarketer estimates, digital advertising spending hit ~$62.6 billion in China in 2018.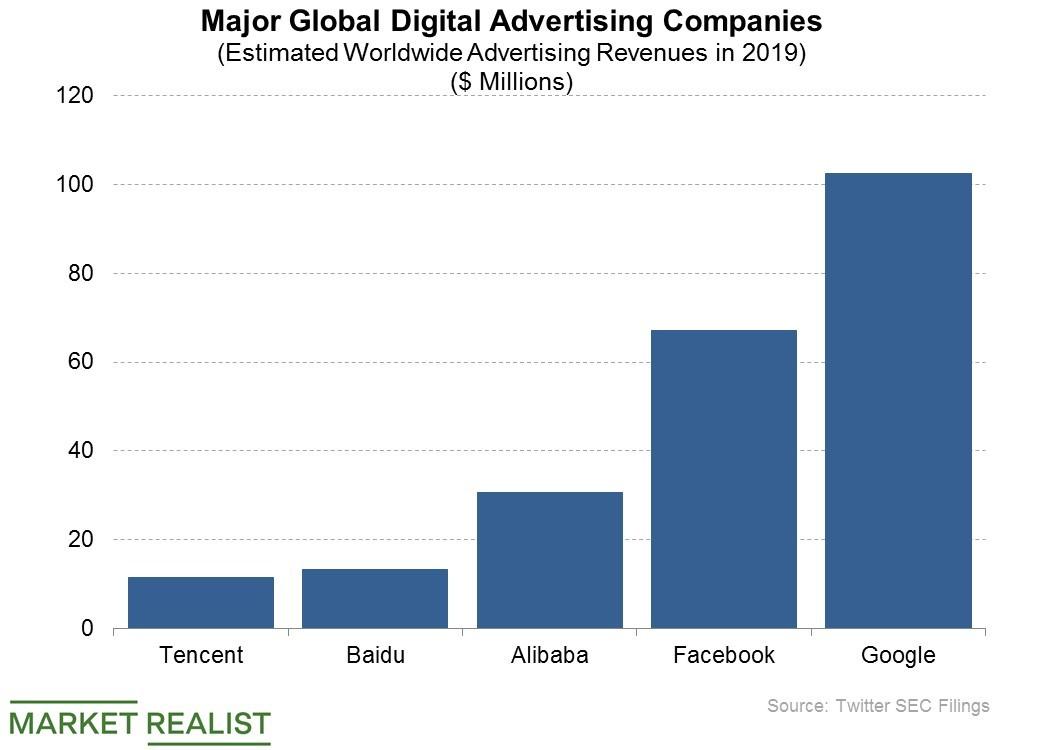 Twitter doesn't recognize users in China
Officially, Twitter (TWTR) is blocked in China. But people still access it there with special software to circumvent China's restrictions on foreign social networks. How many people exactly use Twitter in China is not known because the company doesn't recognize its Chinese audience. But a survey cited by the New York Times shows that there are as many as 3.2 million Twitter users in China.
It's also not known whether Twitter is able to monetize its unofficial Chinese audience. Twitter mostly makes money through advertising. China is an attractive market for digital advertising companies like Twitter if they can find a way to operate in the country.
Article continues below advertisement
Article continues below advertisement
Alibaba rules China's advertising market
According to eMarketer estimates, digital advertising spending hit ~$62.6 billion in China in 2018, representing 64.8% of the country's media advertising outlays. Alibaba (BABA), China's top e-commerce company, is also the top digital advertising company in the country. It generates $21.8 billion in advertising revenue in 2018, which was more than the $16.8 billion spent on television commercials in China in that year.
Foreign social networks blocked in China
In addition to Twitter, Facebook (FB) and Google (GOOGL) also have their Internet services blocked in China. Microsoft's (MSFT) LinkedIn is the only major American online networking service allowed in China. Last year Google was reportedly developing a special search engine just for China to allow it to partake in the country's booming digital advertising market. But the company later clarified that it only did exploratory work on the China-specific search engine and that it has no plans to launch in the country any time soon. Baidu (BIDU) currently dominates China's Internet search engine scene with more than a 70% market share, according to StatCounter measurements.
Twitter is expected to generate $2.7 billion in advertising revenue worldwide in 2019 compared to Google's $102.4 billion, according to eMarketer estimates.