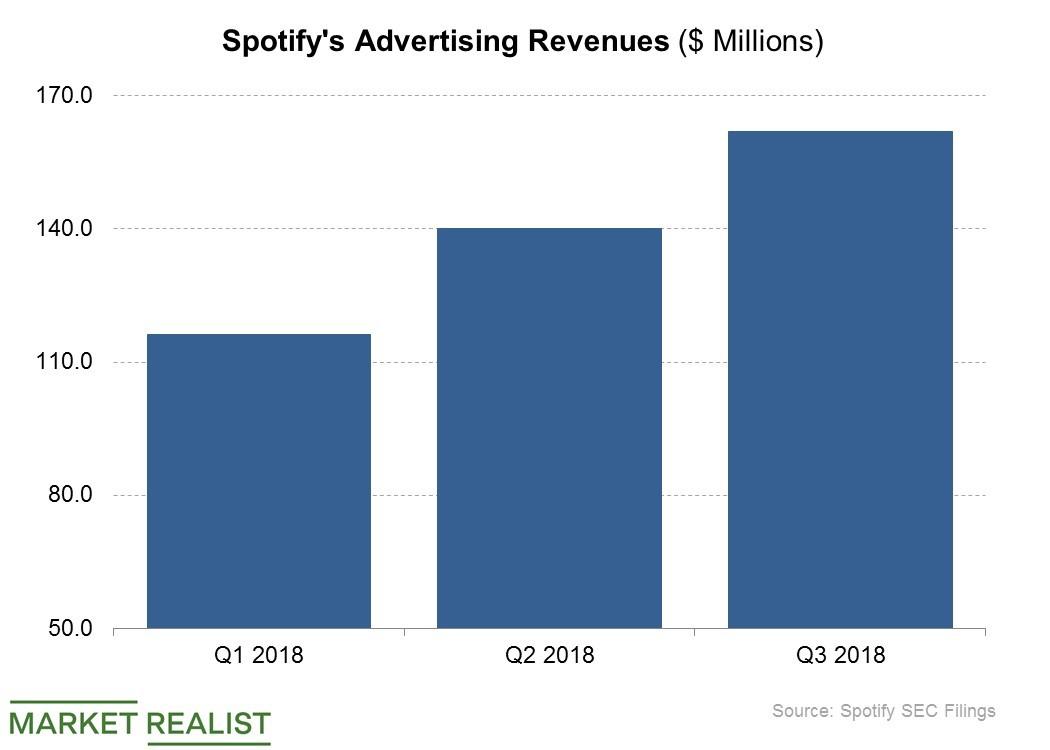 How Spotify Aims to Compete in Podcast Market
Spotify pursuing exclusive podcast deals
As TechCrunch has reported, Spotify (SPOT) wants to focus more of its attention this year on developing its podcast business. And there is a good reason for that, as the podcast market is shaping up to be an attractive growth area.
In an effort to build a podcast business that stands apart from the competition, Spotify wants to pursue exclusive deals with podcast creators so that it can make its podcast service truly unique. The company has already nailed down some exclusive podcast deals including the Joe Budden podcast. At the same time, Spotify is working to make podcast discovery effortless for its listeners.
Article continues below advertisement
Spotify is chasing podcast advertising dollars
At the end of the day, Spotify wants to grow its revenues. The company will insert ads in podcasts, which could allow it to capture more digital advertising dollars. The podcast advertising industry in the United States alone generated $169 million in revenue in 2016 and is poised to grow to $659 million, according to a study by IAB (Interactive Advertising Bureau) and PwC.
Spotify generated $1.5 billion of revenue in the third quarter of 2018 with about $160 million coming from advertising sales, which increased 30% YoY. Pandora (P) generated $292 million in advertising revenue in the third quarter. Digital advertising giants Google (GOOGL) and Facebook (FB) generated $29 billion and $13.5 billion in advertising revenue, respectively, in the third quarter.
Pandora, which is being acquired by Sirius XM (SIRI) for about $3.5 billion, is also into the podcast business.