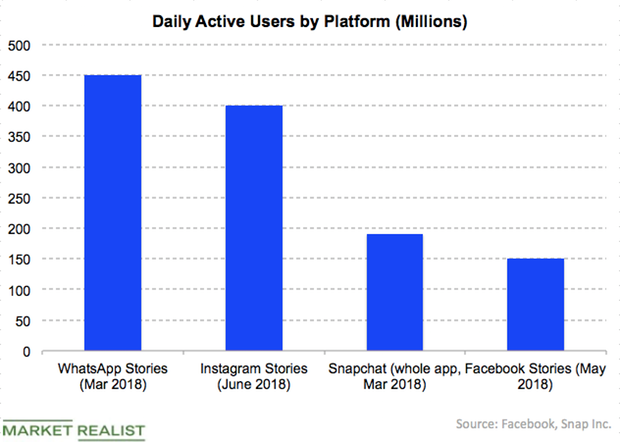 Why Facebook's Growth Faces Short-Term Headwinds
Regulations could lead to stunted growth for Facebook
The markets shrugged off the user privacy issue when Facebook (FB) announced stellar first-quarter numbers. But now that the second-quarter earnings didn't go as expected, those issues are back to haunt Facebook stock.
The GDPR (General Data Protection Regulation) forced the social media giant to change its privacy policies and require European users to agree on how it garners their information. According to the company, the GDPR led to a loss of users in Europe. Any such future regulations in the United States could also lead to a loss of users in the country, which is the most lucrative region for the company.
These new privacy policies could mean that Facebook may not be able to target users with ads the way it would like. This could harm revenues, as targeted ads make much more than regular ads.
Article continues below advertisement
Facebook's transition to Stories might cost it some growth in the short term
Another factor that might lead to slower revenue growth for Facebook is the company's shift to Stories. The company has been making Stories mainstream across all its platforms after cloning it from Snapchat (SNAP).
Facebook (FB) estimates that the sharing on its platform via Stories (pictures and videos that disappear in 24 hours) could exceed sharing via Facebook's News Feed. However, this could lead to a deceleration in ad revenue growth, as advertisers may be slow to make the transformation.
Stories has been a popular concept and has been adopted quickly across all of Facebook's platforms, as the graph above shows. The monetization of Stories across platforms could lead to the next bout of growth for the company going forward.
For the time being, Facebook expects the transition to have a negative effect on its revenue growth.