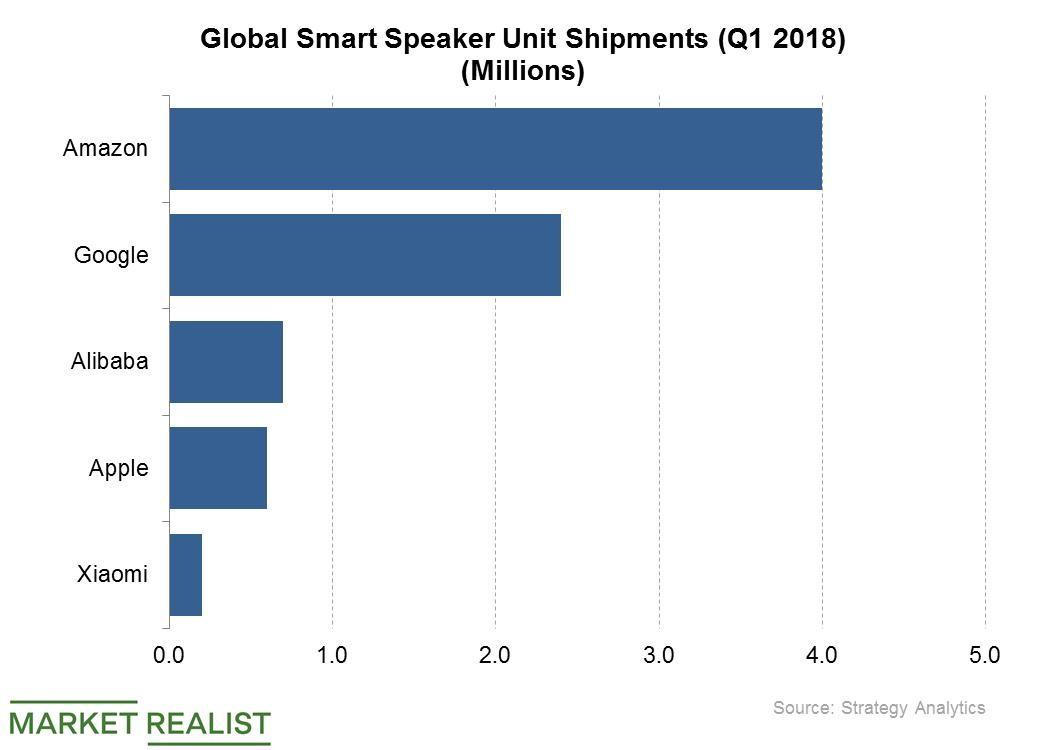 Smart Speakers: How Google's Market Has Transformed
$11.8 billion in smart speaker revenue
Alphabet (GOOGL) has several branches, and Google is the branch that looks after its smart speaker business. Globally, the smart speaker market is poised to grow to $11.8 billion by 2023, according to Research and Markets. The market is estimated to be worth $2.7 billion this year.
Google released its first Home-branded smart speaker in November 2016. Back then, Amazon (AMZN) was the vendor to beat in the smart speaker market. But the market has transformed in under two years—so much so that Google now faces a multitude of competitors and potential competitors.
Article continues below advertisement
Google has claimed nearly a 27% global market share
So far Google has been doing well. It has launched its Home speaker in several overseas markets and is looking to further expand its availability abroad. The company is also rising up in the charts in terms of market share. It sold 2.4 million smart speakers in the first quarter to earn itself a 26.5% share of the global smart speaker market, according to Strategy Analytics—up from the 12.4% share it held a year ago.
Google's gains have been at the expense of Amazon, whose share of the global smart speaker market fell to 43.6% in the first quarter from 81.8% a year earlier.
The market is getting crowded
As Google has cut into Amazon's smart speaker dominance, it has also become more exposed to competition. Alongside Amazon, Google has become the target of newcomers to the smart speaker market. Apple is there with its HomePod smart speaker, and Alibaba (BABA) is riding the wave of smart speaker popularity in China.
In May, Yandex (YNDX) launched its own smart speaker products called Yandex Station. Microsoft (MSFT) backs the Invoke smart speaker, and it seems to be only a matter of time before Spotify (SPOT) and Facebook (FB) show up with their own smart speakers.