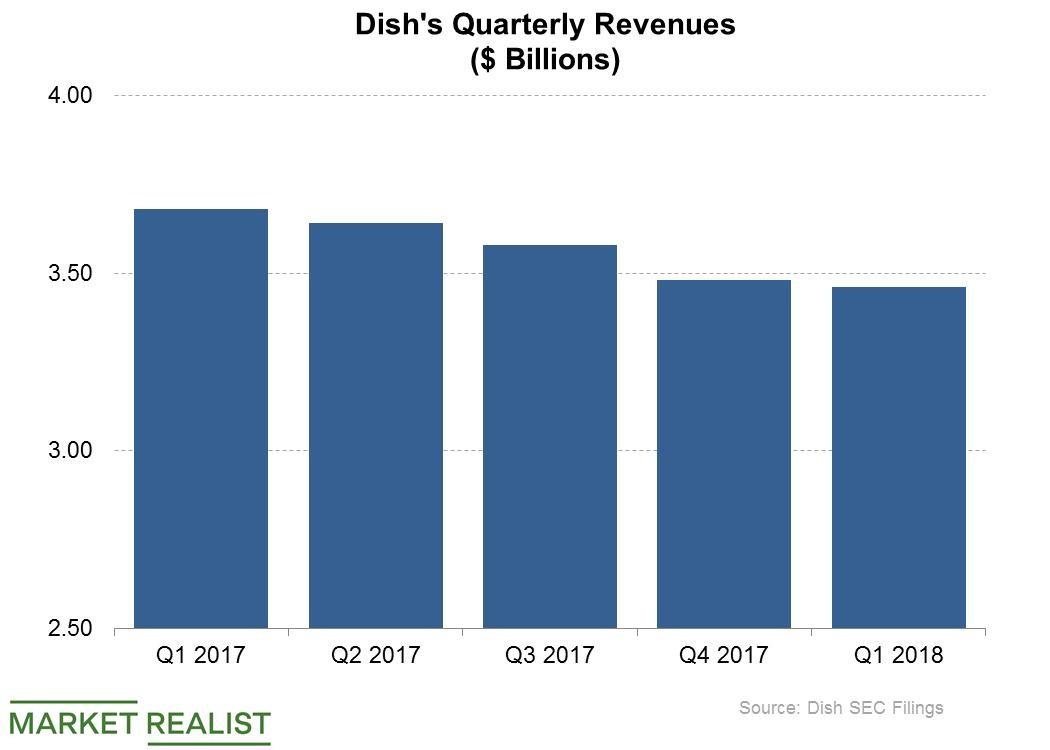 Dish Network Can't Complain about Sling TV
Sling TV attracted over 620,000 subscribers in its first year
Dish Network's (DISH) streaming television service, Sling TV, turned three on January 5. In the first half of 2018, we learned more about the progress Sling TV has been making. In February, we learned that Sling TV attracted 623,000 subscribers in its first year and that there were more than 2.2 million Sling TV subscribers by the end of 2017. Sling TV subscriptions start at $20 per month. At the end of March, there were 2.3 million Sling TV subscribers.
Article continues below advertisement
Article continues below advertisement
The growth of Sling TV is relieving some pain for Dish in its core pay-TV business. While some 94,000 customers dropped Dish's traditional satellite pay-TV plans in the first quarter, the company gained 91,000 Sling TV subscribers in the quarter. Generally, Sling TV has helped slow Dish's rate of customer defection. For example, Dish reported a monthly subscriber churn rate of 1.47% in the first quarter compared to 1.92% a year earlier.
Dish leading rivals in the live-streaming TV business
AT&T (T), another pay-TV provider that has been rattled by the wave of cord cutting, exited the first quarter with nearly 1.5 million subscribers on its cord-cutter-friendly online television service DIRECTV NOW.
Hulu and Google (GOOGL) are playing catch-up to Dish in the streaming television business, as they have attracted just over 300,000 and 450,000 paying customers, respectively.
Major traditional media stocks fell in the first half
Dish shares fell 29.6% in the first half of 2018. The period was generally a difficult one for media stocks, with Comcast (CMCSA) and the Walt Disney Company (DIS) stocks also falling 18.1% and 2.5%, respectively. The S&P 500 Index fell 1.7% in the first quarter.
Dish reported revenue of $3.5 billion in the first quarter.