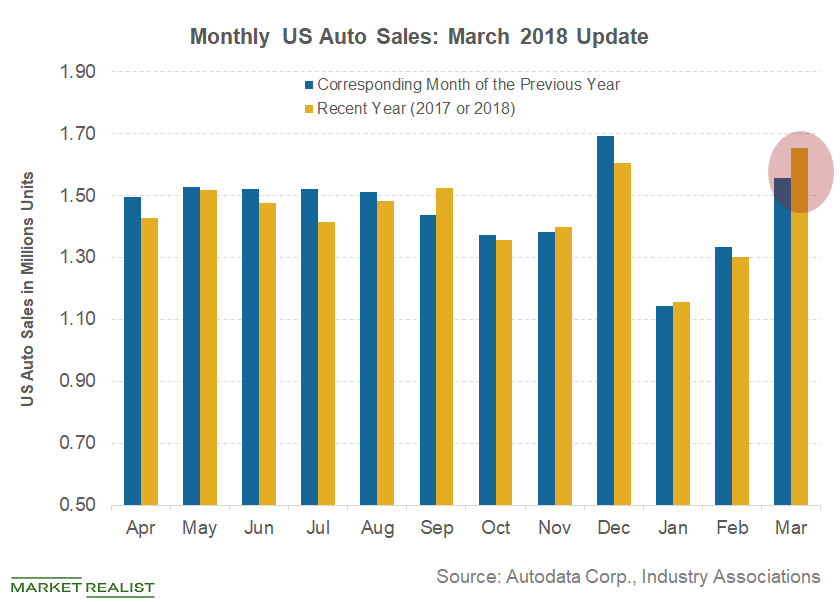 What Leading Indicators Tell Us about US Steel Demand
US steel demand
Article continues below advertisement
Residential construction
The construction sector is the largest steel user. In the residential construction sector, US housing starts rose to an 11-year high in May. However, building permits fell for the second straight month. The housing sector seems to be feeling the pinch of President Donald Trump's tariffs.
According to CNBC, quoting a builder survey, single-family homebuilders are "increasingly concerned that tariffs placed on Canadian lumber and other imported products are hurting housing affordability." The survey also pointed out that higher lumber prices have "added nearly $9,000 to the price of a new single-family home since January 2017."
The nonresidential construction sector continued to show growth in May. The Architectural Billing Index score was 52.8 in May. The ABI has been higher than 50 for eight consecutive months. A score of more than 50 signals an increase in billing.
Steel companies
The energy sector's steel demand also continues to strengthen. However, some of the energy companies are looking for Section 232 exemptions. Read How Steel Tariffs Could Affect the US Energy Sector to explore more.
Both Nucor (NUE) and Steel Dynamics (STLD) expressed optimism over US steel demand in their second-quarter guidance. Read US Steel in Q2 2018: Guidance, Analysts' Action and Trump for a detailed analysis of steel companies' second-quarter guidance.
In the next part of this series, we'll look at the recent trend in global steel production.