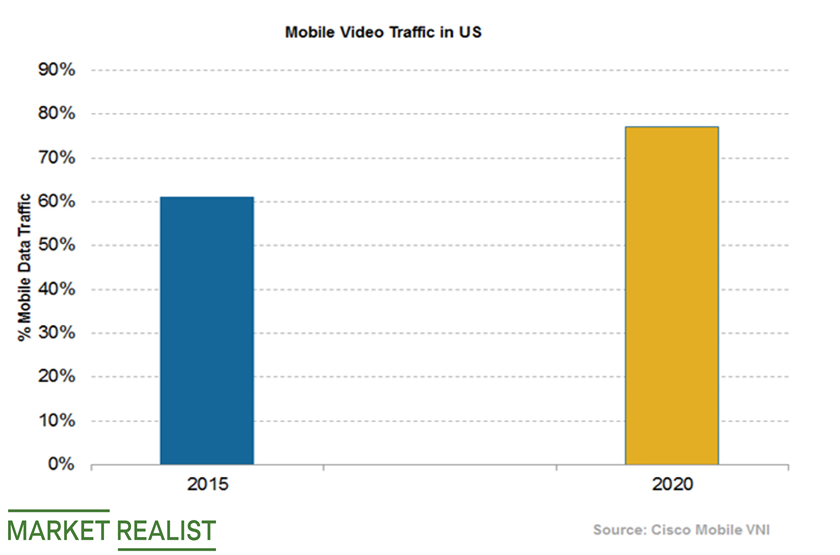 Updates on Verizon's MVNO Agreement with Comcast and Charter
MVNO agreement
Verizon (VZ) views its mobile wholesale services as profitable, and it's optimistic about the business of licensing wireless agreements. The company could provide an opportunity for growth, especially when its MVNOs[1. mobile virtual network operators] are targeting segments that Verizon doesn't actively pursue.
Comcast (CMCSA) and Charter Communications (CHTR) have a reseller agreement that empowers them to launch their own wireless operations using Verizon's network. In 2017, Comcast had launched its own wireless service, Xfinity Mobile. Charter Communications is expected to launch its own wireless service in mid-2018.
Article continues below advertisement
During the JPMorgan Global Technology, Media, and Communications Conference held on May 16, Matt Ellis, Verizon's EVP and chief financial officer, discussed Verizon's MVNO deal with cable companies. Ellis stated, "Comcast has launched, obviously, and it's not had a material impact on our business."
He continued, "The key for us is how many of their customers are trading out from being a Verizon retail customer versus the other guys. And as long as that ratio stays where we want it to and we get that wholesale revenue and we get to monetize that traffic on our network, we're very happy to be in that business."
Growth in mobile video traffic
The growing focus on the wireless business from telecom and media companies has been primarily due to the rise in overall mobile video traffic. Cisco Systems' (CSCO) VNI (Visual Networking Index) projects that video could comprise ~77.0% of mobile data traffic in the United States by the end of 2020.
Check out all the data we have added to our quote pages. Now you can get a valuation snapshot, earnings and revenue estimates, and historical data as well as dividend info. Take a look!