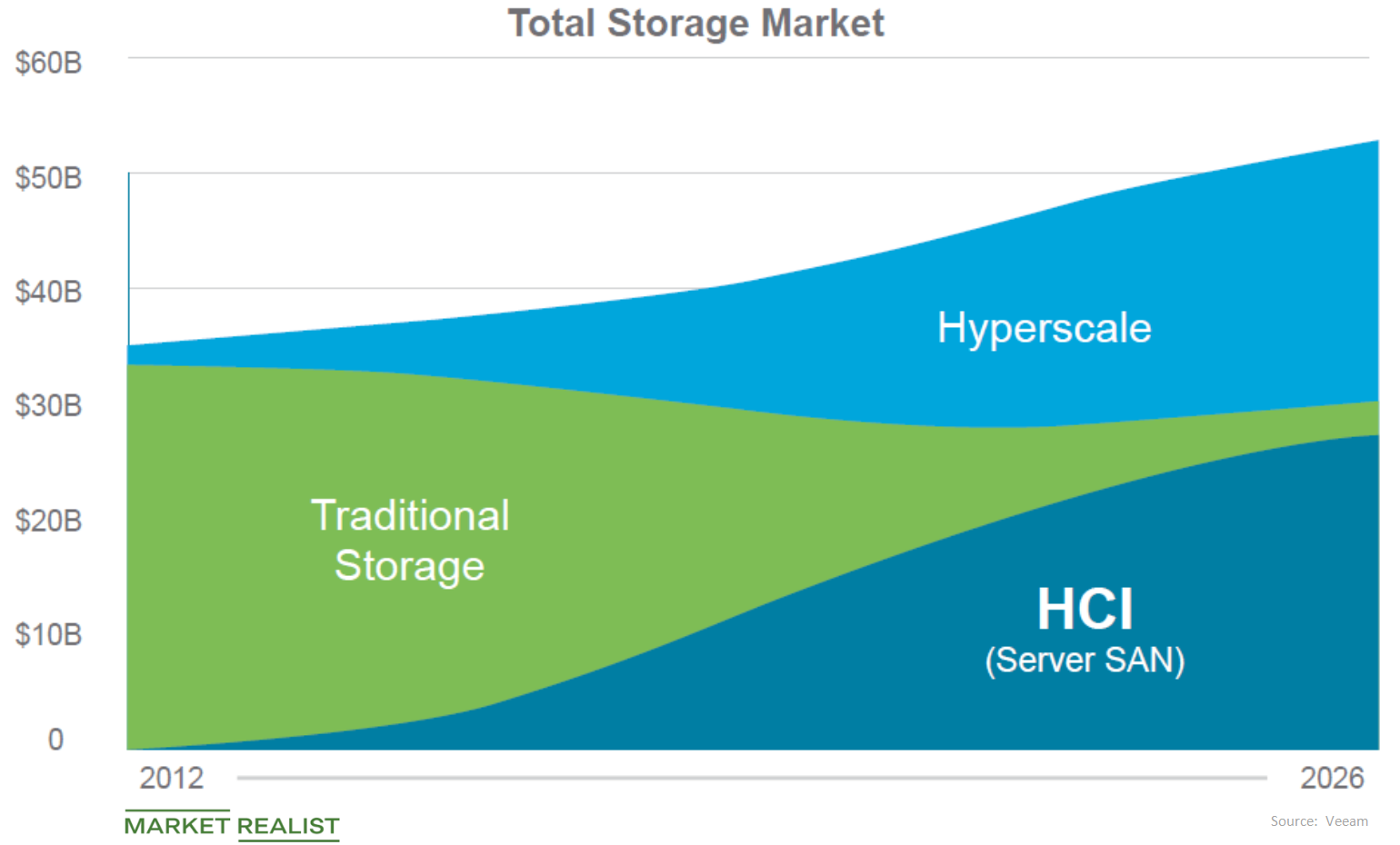 How VMware's vSAN Performed in Fiscal Q1 2019
vSAN's growth momentum continues
In the previous article, we discussed double-digit growth in VMware's (VMW) revenue. Let's see how the company's vSAN (virtual storage area network) offering performed in fiscal Q1 2019. vSAN has found a preference among companies that want to keep their computing and storage in one box.
Article continues below advertisement
It appears that software-defined storage and HCI (hyperconverged infrastructure) have opened up significant opportunities for the company, which has enabled the vSAN and the vSAN portion of the VxRail license bookings to achieve 70% YoY (year-over-year) growth to more than 14,000 customers. vSAN licensing is dependent on usable capacity. VxRail is VMware's HCI or hyperconverged hardware offering, which it developed with its parent company, Dell EMC.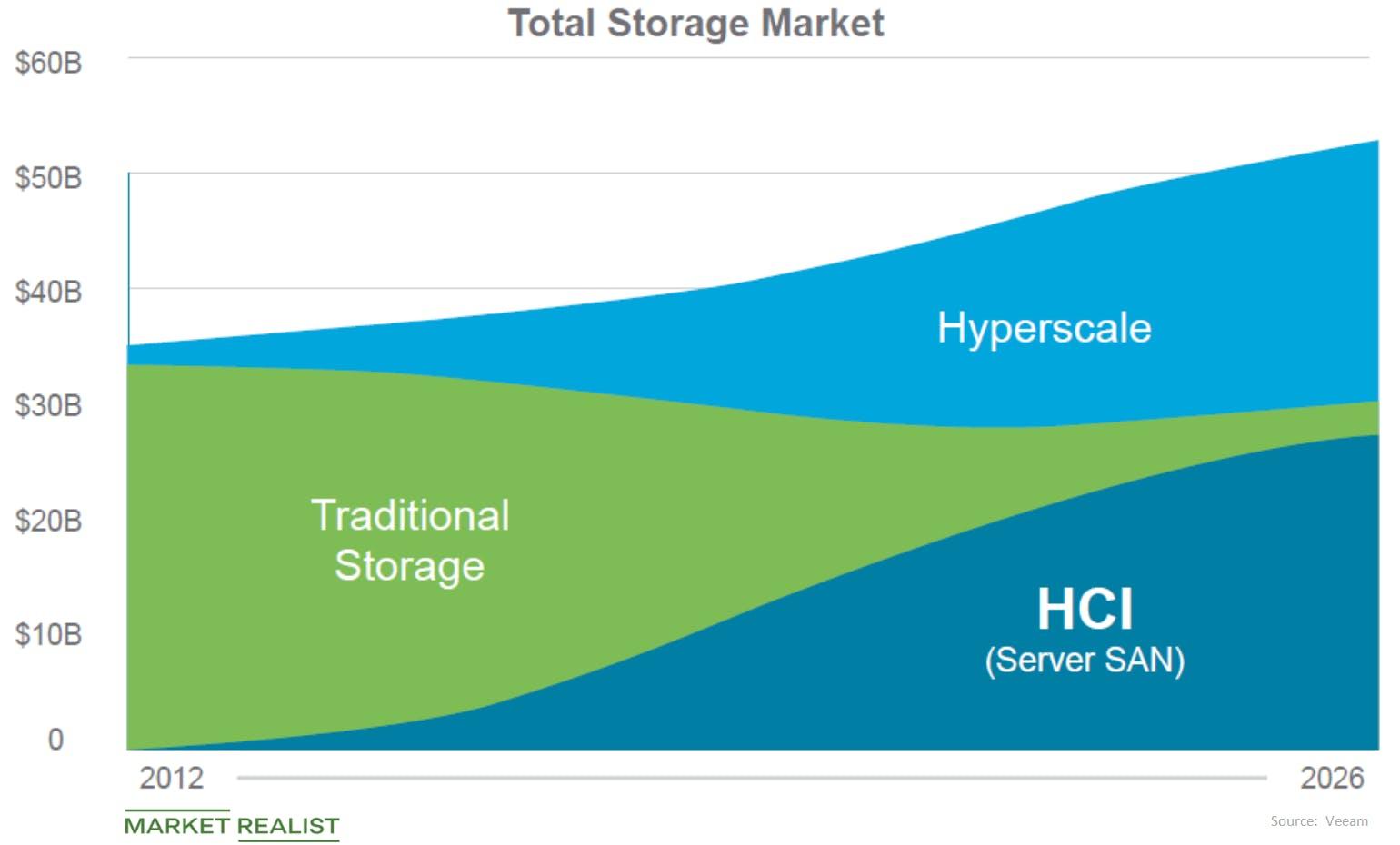 HCI and SD storage are VMware's "multibillion dollar" business
In VMware's fiscal Q1 2019 earnings release, Pat Gelsinger, its CEO, said, "We see that vSAN and the software-defined storage and HCI is a multibillion dollar business." All ten of VMware's top ten deals in the past quarter included vSAN.
Citing the analysis of Eric Sheppard, an IDC analyst who expects investments and innovations to rule the HCI space, SDXCentral wrote that in the space (which includes software and hardware), total user spending grew 70% to ~$2.9 billion in the 12 months that ended in June 2017 compared to $1.7 billion in June 2016. Sheppard said, "The total enterprise infrastructure market is at best flat, probably in decline. This [HCI] is a really rapidly growing market that's still in its early days. The opportunity is massive."