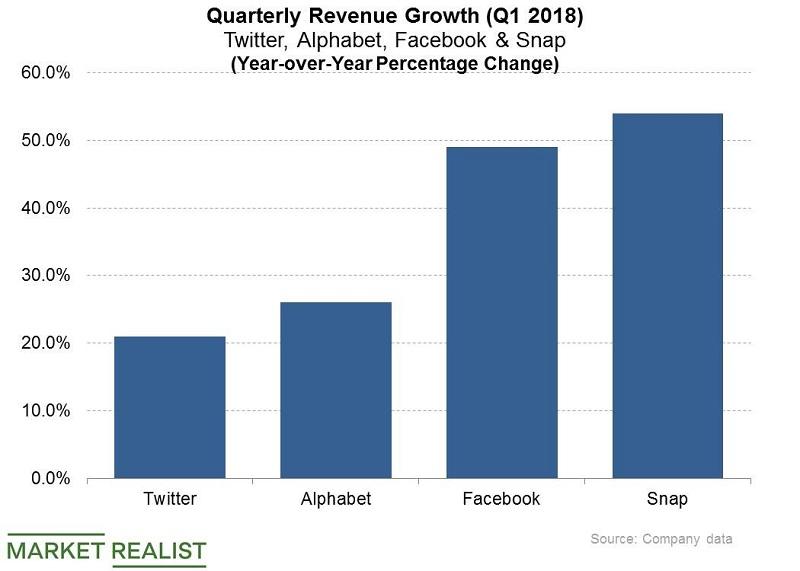 Becoming Profitable Is High on Snap's Agenda
Achieving profitability may require steep cost cuts
Snap (SNAP) CEO Evan Spiegel told a conference of investors and analysts in May that he wants to build the company into a sustainable business that can fund its own growth and pursue its mission for the long term. As such, Snap is focused on becoming profitable—and as quickly as possible, it seems. According to The Information, Spiegel sent a note to employees in which he outlined a goal to break even this year.
Considering that Snap suffered a loss of more than $385.8 million and generated just $230 million in revenue in the first quarter, its profitability ambition could call for a dramatic increase in revenue and steep cost cuts.
Article continues below advertisement
Advertising sales jobs cut as programmatic advertising takes root
The shift to programmatic advertising is allowing Snap not only to draw more advertisers to its platform but also to whittle down costs, as has been demonstrated by its recent layoffs. Snap has cut several hundred jobs in various departments so far this year, including positions on its advertising sales team given that programmatic advertising is less labor intensive.
Snap continued to grow its revenue at a double-digit pace in the first quarter, with its revenue rising 54% year-over-year to $230.7 million.
Snap looks focused on rushing profitability
Snap, which went public in March 2017, looks focused on accelerating its path to profitability. Twitter (TWTR) went public in late 2013 and was only able to turn its first quarterly profit in the fourth quarter of 2017. It generated a profit of $61 million in the first quarter compared to the $5.0 billion profit posted by Facebook (FB) and the $9.4 billion profit posted by Google's parent, Alphabet (GOOGL), in the same period. Yelp (YELP) saw a $2.3 million loss in the first quarter.