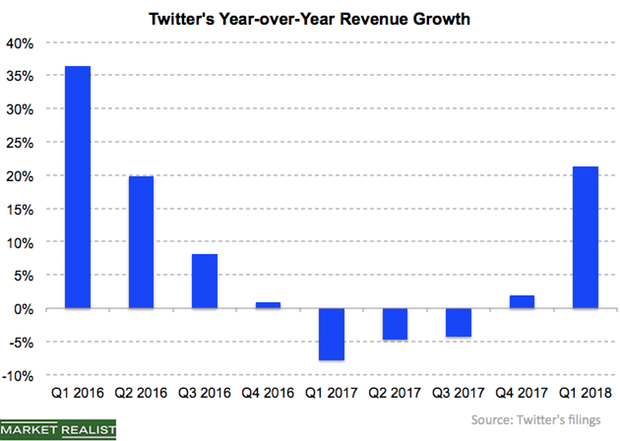 Why Twitter Closed Its TV Apps
Twitter is shutting down its TV apps on Roku, Android TV, and Xbox
Twitter (TWTR) announced that it will be closing its TV apps on streaming devices Roku (ROKU), Xbox, and Android TV as of Thursday, May 24. The move comes as the social media company works to steer its users to its mobile app and website.
The change may represent a timely attempt to get in line with the European Union's GDPR (General Data Protection Regulation), which goes live on May 25. However, Twitter's TV apps will still be available for Apple TV and Amazon (AMZN) Fire TV.
Article continues below advertisement
Article continues below advertisement
Twitter has continued to push into live videos
Twitter continues to push into live videos. These TV apps have been a channel through which Twitter has presented its videos along with its partners' content. In April, it made or renewed 30 video content deals with ESPN (DIS) and NBC Universal (CMCSA). They include deals to distribute popular live sports such as Major League Soccer and Major League Baseball.
Another reason Twitter is shutting down its TV apps on these devices is that the company may not have gained traction since more popular apps such as Netflix (NFLX) may have attracted more viewer attention.
Twitter stock has risen 38.2% year-to-date. It recorded profits in back-to-back quarters. The stock has risen 80.5% over the last 12 months.