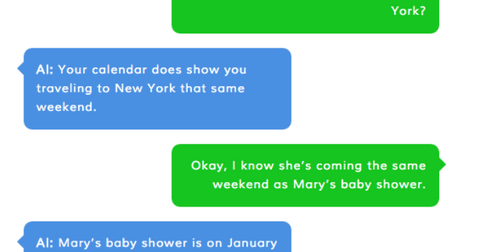 Why Microsoft Acquired Semantic Machines
By Anne Shields

May. 31 2018, Updated 6:30 a.m. ET
Semantics Machines is Microsoft's recent acquisition
Earlier in the series, we discussed how Cisco's (CSCO) recent acquisition of Accompany could impact Microsoft's LinkedIn as well as the overall collaboration space where these two players continue to be major players. It appears Cisco is not the only one to target the AI space.
On May 21, Microsoft (MSFT) announced the acquisition of Semantics Machines. Semantics is an AI (artificial intelligence) based start-up. It uses ML (machine learning) to add context to conversations with chatbots, which means it procures information received by AI and then applies it to future conversations. Microsoft didn't disclose the financial details of this acquisition.
Article continues below advertisement
Microsoft is targeting conversational AI space with Semantics
A chatbot is an AI software program that could revolutionize the way brands and users connect with each other. AI-based chatbots mechanize and replace simple tasks so humans (employees) can dedicate their efforts to simplifying more complex issues. It's a growing consensus that AI-based chatbots, by mechanizing customer service functions and improvising business processes, will enhance customer experience. Through the Semantics Machines acquisition, it's apparent that Microsoft aims to bolster its efforts in conversational AI development.
In a blog post, David Ku, CTO (chief technology officer) at Microsoft AI and Research, said, "With the acquisition of Semantic Machines, we will establish a conversational AI center of excellence in Berkeley to push forward the boundaries of what is possible in language interfaces."
According to Crunchbase, Semantic Machines had raised $20.4 million to date in funding. Investors include General Catalyst and Bain Capital Ventures.