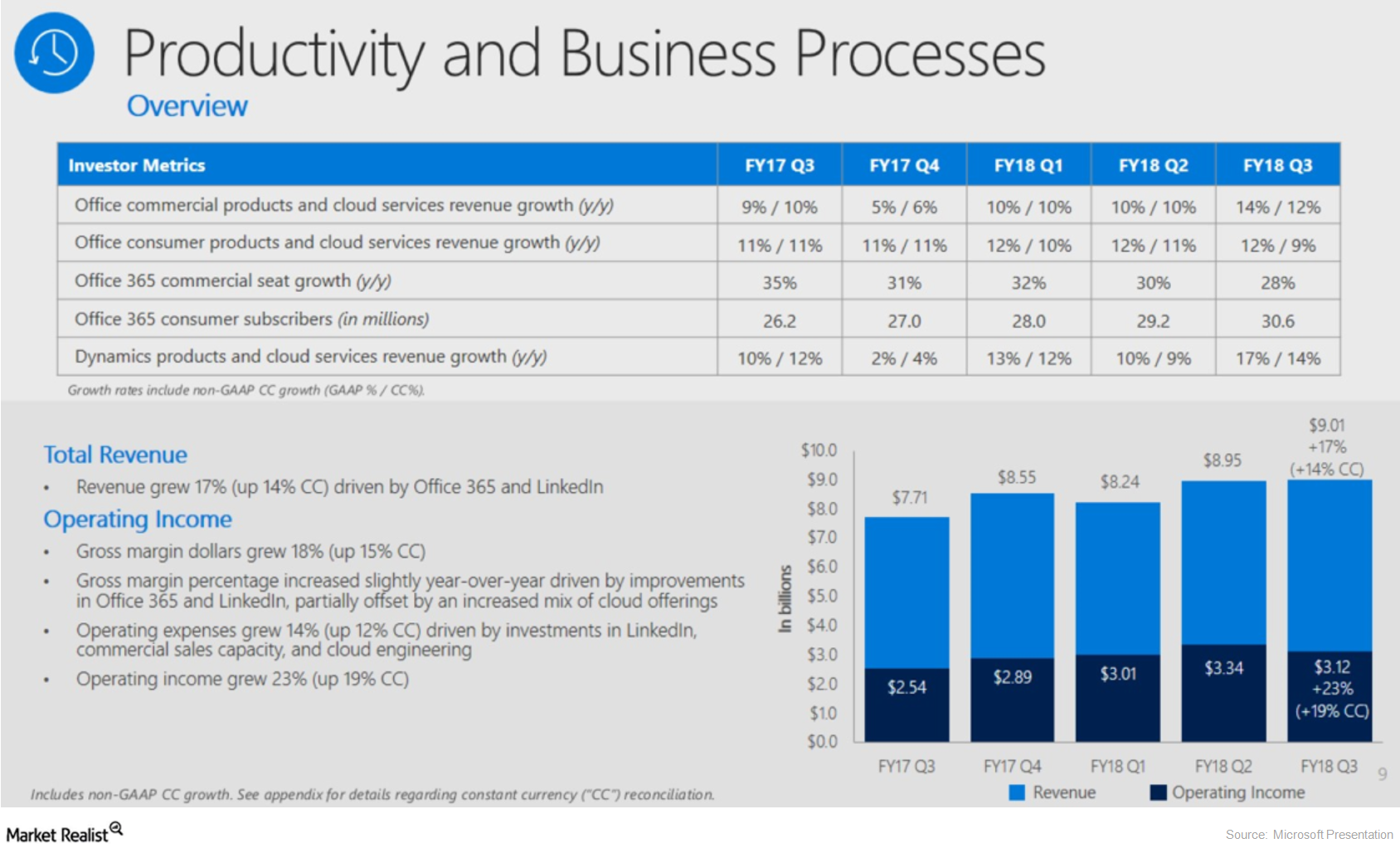 Microsoft's Productivity and Business Processes Segment
Productivity and Business Processes revenue exceeds analysts' estimates
Previously, we learned about Azure's and Office 365's role in Microsoft's (MSFT) better-than-expected fiscal 3Q18 results. In this part, we'll look at Microsoft's Productivity and Business Processes segment, which consists of Office 365, the cloud version of Office, the traditional version of Office, Dynamics 365, and LinkedIn.
This segment's revenue grew 17% to $9.0 billion, exceeding analysts' estimate of $8.8 billion. Better-than-expected performance by Office 365 and LinkedIn drove growth in the segment. In fiscal 4Q18, Microsoft expects Productivity and Business Processes revenue of $9.6 billion–$9.8 billion.
Article continues below advertisement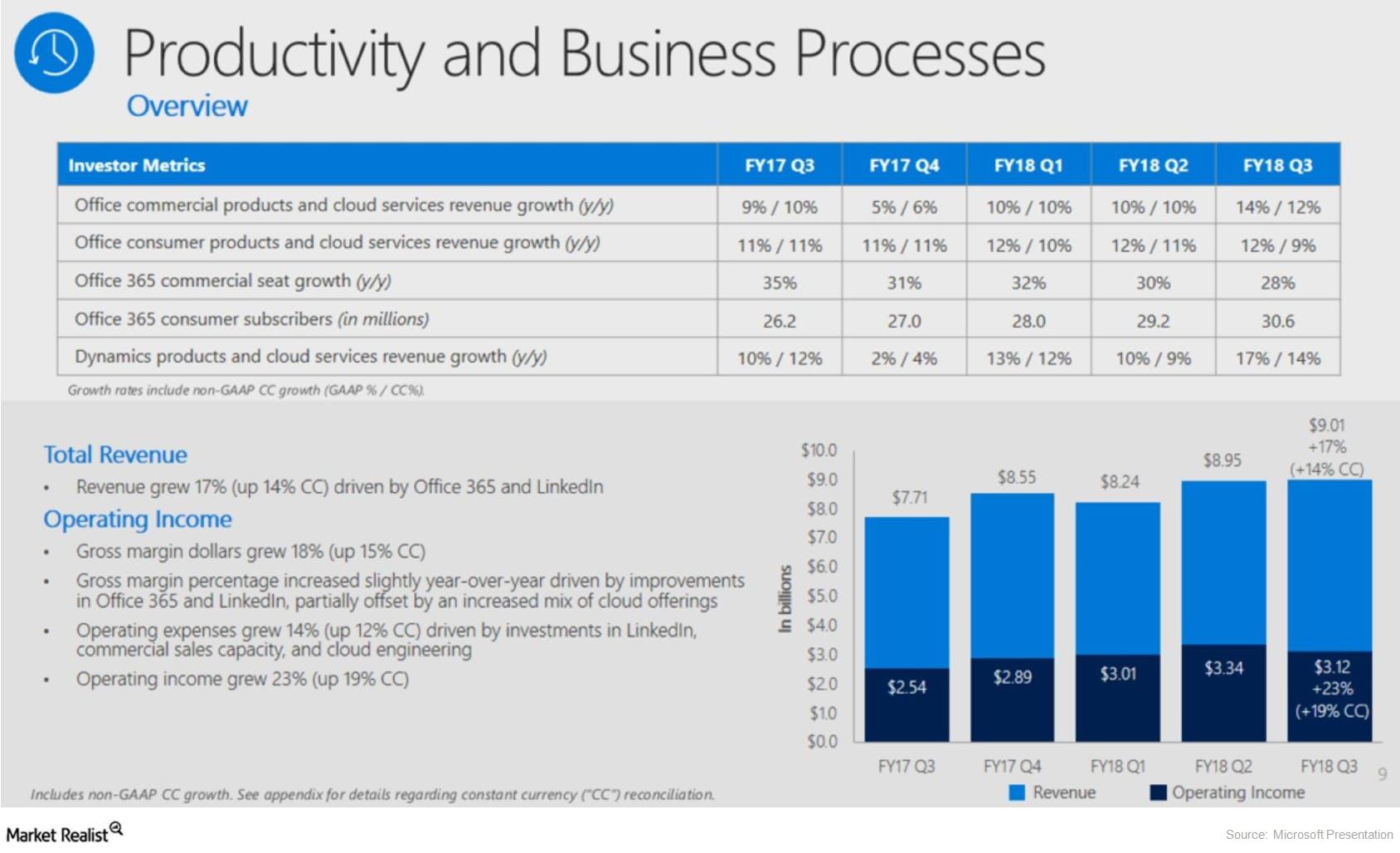 Dynamics 365 and Office 365 were key highlights
Within Microsoft's Productivity and Business Processes segment, Microsoft's Dynamics 365, its cloud-based CRM (customer relationship management) and ERP (enterprise resource planning) offering, grew the most. Its revenue grew 65%, driving Dynamics 365 and cloud service revenue to grow 17% in 3Q18.
Office 365 Business, which includes Word, Excel, PowerPoint, and other applications, soared 42%. Commercial Office products and cloud service revenue grew 14%. Microsoft's largest acquisition to date, LinkedIn, saw its revenue grow 37% to $1.3 billion. As has been the case in the past couple of quarters, Office 365's revenue growth continued to be collectively driven by "ARPU[1.average revenue per user] expansion driven by customer migration to our premium workloads in E3 and E5," two Microsoft 365 Enterprise subscription plans.