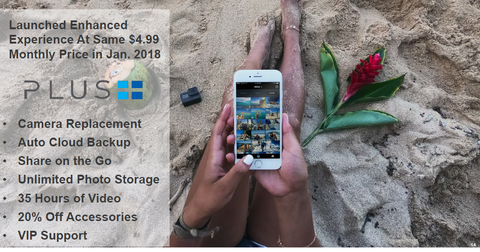 What Are GoPro's Key Priorities for 2018?
By Adam Rogers

Updated
Consumer analytics
One of GoPro's (GPRO) top priorities is to strengthen its analytics to better understand consumer demand. Consumer technology companies such as GoPro, Fitbit (FIT), Hewlett Packard (HPQ), Garmin (GRMN), and Canon (CAJ) need to ensure that they release products that are currently required by a large customer base. GoPro is looking to increase its investment in marketing to build brand awareness that will result in attracting consumers on a global scale.
GoPro has stated that revenue growth can be achieved by combining well-priced products with significant marketing.
Article continues below advertisement
Launching products at different price-points
We've already learned that GoPro is launching its products at different price points in 2018 to create a new base of customers and increase product shipments YoY (year-over-year). CEO Nicholas Woodman said, "In 2018, GoPro will introduce multiple new cameras designed to resonate with a broad range of consumers, from repeat users to those discovering GoPro for the first time."
According to GoPro, one of its key priorities is to eliminate "friction" in its camera, mobile, and cloud experience. The camera application needs to be user-friendly and convenient to attract a large base of customers.
Subscription offerings
GoPro aims to expand the value proposition of its subscription offerings. Earlier this year, GoPro launched an updated version of its Plus subscription. This service was first launched in 2016 and offers solutions such as cloud storage and expanded editing. New benefits include discounts and the cloud backup of videos and photos. The Plus has 130,000 paying subscribers with a monthly subscription of $4.99. This indicates annual revenue of ~$7.8 million for the company.
Although this figure is minuscule compared to its total revenue, GoPro can target incremental revenue with a larger user base. GoPro has also stated that it will offer more subscription initiatives this year, making the service an important business vertical in the future.
Finally, GoPro, like every other company, would like to find and retain the top talent in the industry.