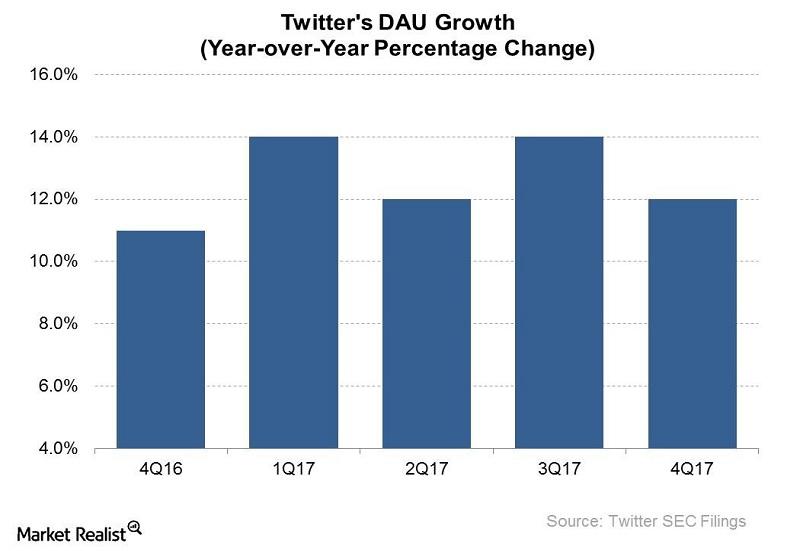 Twitter Ending Support for Its Apple Computers App
Support for Mac desktop app to end in March
Twitter (TWTR) is dismantling its app for Apple desktop computers. The company announced in mid-February that it would be pulling down its app for Mac desktop computers, saying that the app would no longer be available for download as of February 16, 2018.
The company further said that its support for the app would come to an end in 30 days, meaning that support for the Twitter app on Mac desktops will cease around mid-March.
Twitter tied its decision to discontinue support for its Mac desktop app to a need for a user experience that is consistent across platforms. It's unclear how many people used Twitter's Mac desktop app, but the app is believed to have drawn limited user interest.
Apple sold 5.1 million Mac computers in the quarter that ended in December 2017.
Article continues below advertisement
Tweak to Apple browser cost Twitter 2.0 million monthly users
Twitter's move to end its Mac desktop app comes shortly after the company also blamed a change Apple made to its Safari browser for a loss of up to 2.0 million MAUs (monthly active users) in 4Q17. Twitter closed 4Q17 with 330 million MAUs, flat from the previous quarter but up 4.0% YoY (year-over-year). The company's number of DAUs (daily active users) increased 12% YoY, building on a growth of 14% YoY in the previous quarter.
At Facebook (FB), DAUs increased 14.2% YoY in 4Q17, while Snap (SNAP) reported an 18.4% YoY increase in its number of DAUs in the same period.
Safari second-most popular browser in the United States
Apple's Safari is the second-most popular web browser in the United States, according to StatCounter. Safari commanded 30.7% of the US browser market in January 2018, beaten only by Google's (GOOGL) Chrome with 50.4% of the market. Microsoft's (MSFT) Internet Explorer and Edge held 5.3% and 3.5% of the market, respectively.