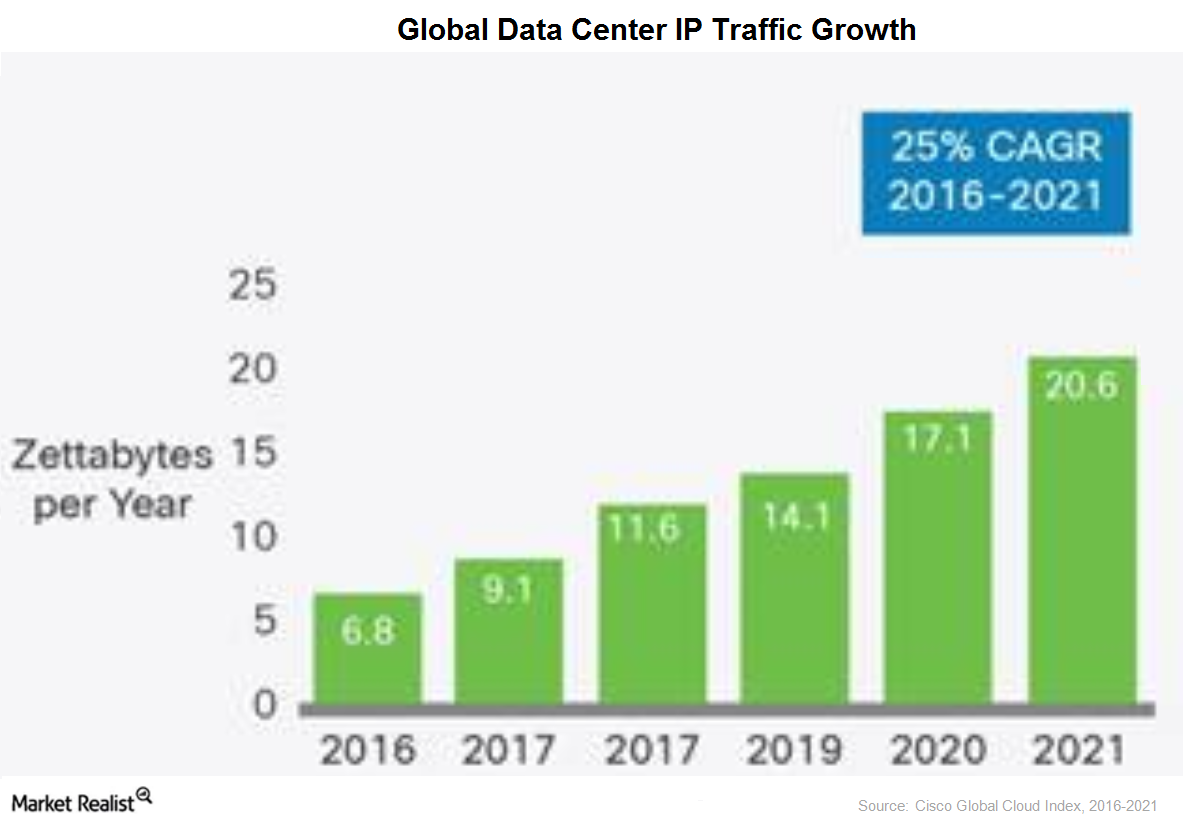 How Wall Street Analysts View Oracle Stock
<p>Of the 20 Wall Street analysts following Oracle stock, only one has a &#8220;sell&#8221; recommendation.</p>
SaaS expected to be the highest deployed cloud model until 2021
So far in this series, we've discussed the various factors impacting Oracle (ORCL) stock, including the effects of President Trump's tax reform measures on corporate cash reserves. Oracle is expected to be one of the biggest beneficiaries of the reform.
If we consider Cisco Systems' (CSCO) Global Cloud Index, SaaS[1. software-as-a-service] workloads are expected to grow at a CAGR[2. compound annual growth rate] of 23.0% and are expected to manage 75.0% of cloud workloads by 2021.
This could be the most frequently deployed global cloud service. This trend helps explain tech companies' increased inclination toward the SaaS/subscription business model. So, tech companies focused on the cloud, especially SaaS, enjoy higher valuation multiples.
Article continues below advertisement
Article continues below advertisement
Wall Street analysts' ratings on Oracle stock
Of the 20 Wall Street analysts following Oracle stock, only one has a "sell" recommendation. Nine analysts have "buy" recommendations, and ten have "hold" recommendations. These ratings indicate that the market is viewing Oracle stock cautiously.
Cleveland Research recently announced that it has downgraded Oracle stock's rating to "neutral" from "buy."