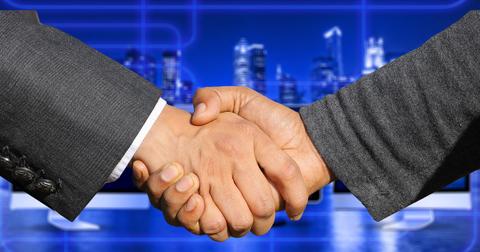 EQT Corporation to Spin off Its Midstream Business
By Keisha Bandz

Updated
EQT to separate midstream business
On February 21, 2018, EQT Corporation (EQT) announced its plans to spin off its midstream business, creating a standalone publicly traded corporation, which will be referred to as "NewCo."
The deal succeeds EQT's acquisition of Rice Energy in late 2017. The assets acquired by EQT (EQT) from Rice Energy (RICE) include 187,000 net Marcellus acres and 65,000 Utica acres. EQT also acquired Rice's midstream assets, including Rice Midstream Partners LP.
Article continues below advertisement
After the news, there was a considerable protest from activist hedge fund Jana Partners, which partnered with three other investors, including D.E. Shaw & Company and Atlas Energy Group, pressuring EQT to abandon the Rice acquisition and isolate its natural gas midstream assets from its E&P (exploration and production) business and transform into a pure-play E&P firm.
Based on Jana's suggestion to break-up its business, EQT acknowledged the sum-of-parts discount, which means that the separate parts could be worth more if the businesses were, in fact, separated.
The recent news addressed these concerns. Steve Schlotterbeck, EQT's CEO, stated in a press release: "When we announced the Rice Energy acquisition, we committed to addressing the sum-of-the-parts discount in our shares. The Rice transaction accelerated the maturation of both our businesses, provided scale that significantly enhanced the standalone prospects of both companies, and positioned us to further enhance value through separation."
Schlotterbeck added: "We will complete the separation with urgency."
The changing face of EQT
According to EQT's investor presentation, the combined EQT-RICE is now the biggest natural gas producer. The company is forecasting production of 1,540 Bcfe (billion cubic feet equivalent) in 2018 (at the midpoint) and believes that it will target 10%–15% production in compound annual growth between 2019 and 2023.
The new midstream company would have a 246,000-acre dedication in the core of the Marcellus and a 166,000-acre dedication in the Utica Shale. According to EQT, it would become the third largest natural gas gatherer in the country.
Keep reading this series (below) for a discussion of these individual businesses.