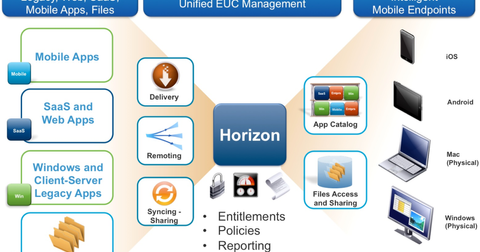 Assessing VMware's End-User Computing in 4Q18
By Anne Shields

Updated
VMware's end-user compute license bookings grow 30%
Previously, we discussed VMware's (VMW) NSX and its role in VMware's transition to becoming a network player. On March 22, 2018, Carbon Black announced its support for VMware's Workspace ONE Trust Network. Carbon Black is a cybersecurity company whose support could not only benefit VMware's Workspace ONE but could also enhance its data center and cloud security.
Workspace ONE, VMware's digital workspace platform, integrates EMM (enterprise mobility management) with identity and digital workspace capabilities. It securely delivers any application to any device. VMware Workspace ONE is powered by AirWatch, a SaaS (software-as-a-service) offering under VMware's EUC (end-user computing) business.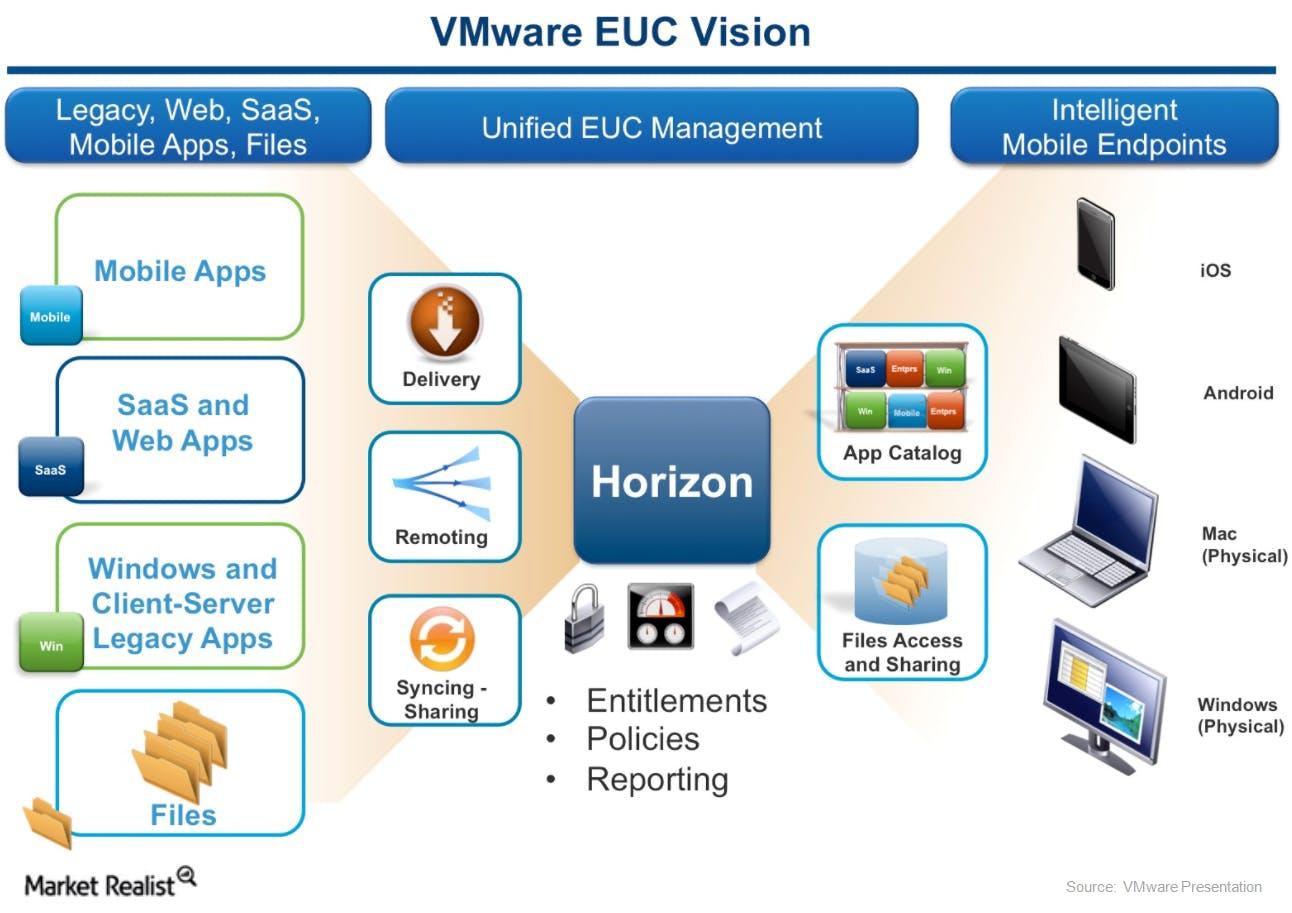 Workspace ONE drives growth in EUC business
In December 2017, VMware was named a leader in the EMM space in 4Q17 by Forrester Research. EUC offerings include desktop virtualization and mobile management. By integrating endpoint management, simplifying access and application management, and transforming Microsoft (MSFT) Windows delivery, VMware EUC offerings are empowering the digital workspace. EUC license bookings grew 30% year-over-year in fiscal 4Q18 and fiscal 2018.
Compute license bookings, which represent approximately 35% of total license bookings, fell 4% in fiscal 4Q18 and saw low-single-digit growth fiscal 2018. Workspace ONE primarily drove the growth in VMware's EUC business in fiscal 4Q18, when total compute bookings grew 11%.