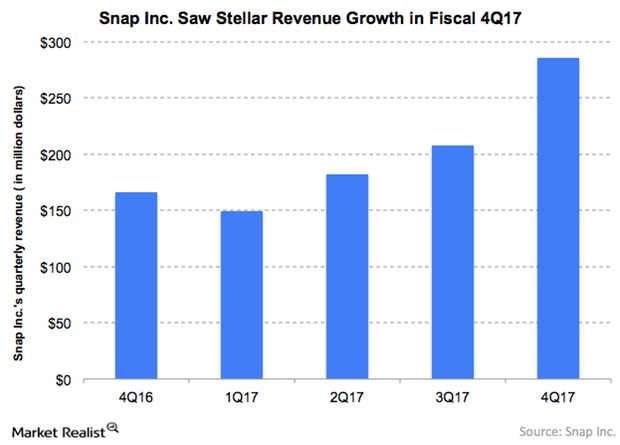 Why User Revolt over Snapchat's Redesign May Not Be a Negative
Snapchat facing user wrath over changes
Snapchat has finally rolled out the biggest update to its app in more than three years. However, the update is facing a massive revolt by many users. After its disappointing 3Q17 earnings release, Snap's (SNAP) CEO, Evan Spiegel, said that it would be redesigning the app to make it more user-friendly.
Since the update, which took place in early February, users have complained that the new interface makes it more difficult to share posts with their friends. Despite the complaints, the company has stuck with the update. Many users have given the app a one-star rating on Google Play and the App Store.
Article continues below advertisement
Other social media companies have faced similar reactions
The number of agitated users might suggest that the update is a flop and cause users to dump the app, just when the app was beginning to gain new users. However, Snapchat is not the first app to face such a backlash after an update. For example, when Facebook's (FB) Instagram App changed its logo in 2016, many users didn't like the change.
In 2016, Instagram also changed its news feed from chronological order to an algorithm-based order, which also unleashed a user uproar. Instagram didn't budge, and users became accustomed to the changes. Instagram now has more than 500 million daily active users.
More recently, Twitter's (TWTR) decision to increase the character limit of a tweet from 140 characters to 280 characters also drew some criticism in 2017. The number of Twitter's daily active users grew 12.0% year-over-year in 4Q17.
In light of similar events in the social media space, Snapchat's app redesign might not necessarily lead to a negative result for the company.