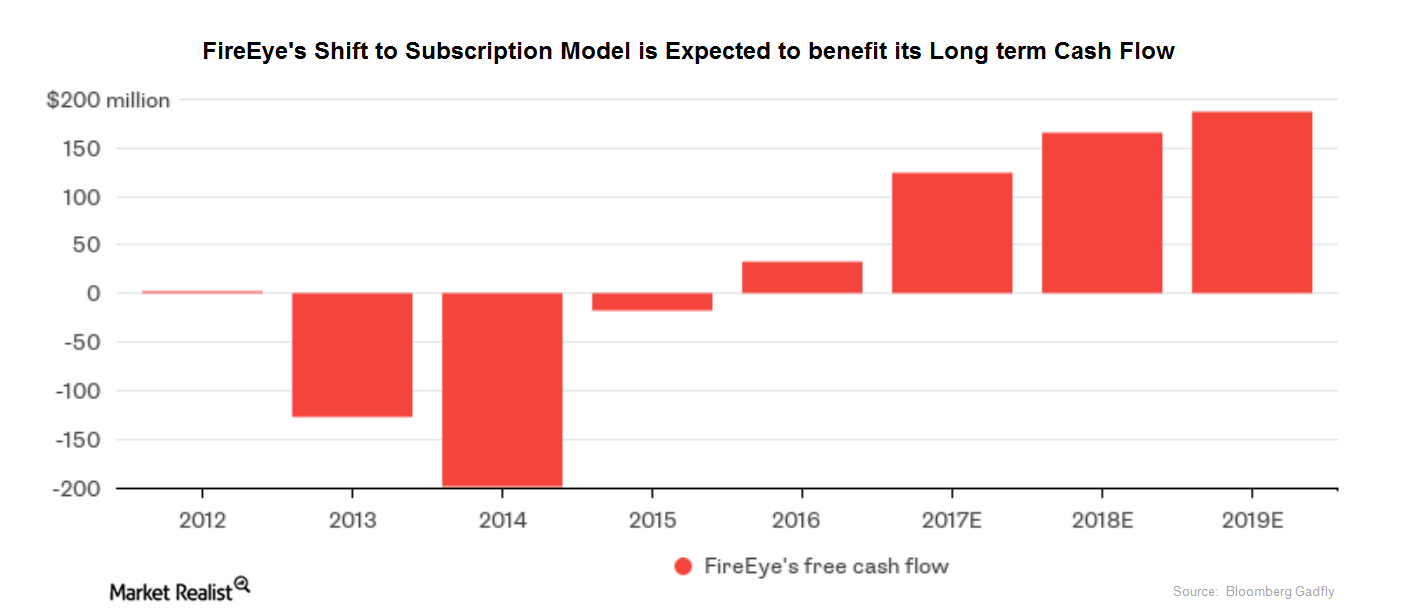 Why FireEye Could Be Seen as an Acquisition Target
<p>FireEye has frequently been considered as a potential takeover target, and its transition toward a subscription business model makes it an attractive option.</p>
Microsoft to make a "major, multibillion-dollar security acquisition"
In the last week of December 2017, the Information predicted that Microsoft (MSFT) will make a "major, multibillion dollar security acquisition" in 2018, and rumor has it that FireEye (FEYE) could be a potential target.
If you've been following the tech sector for some time, there's likely nothing very newsworthy about this—if you consider the above information individually. Microsoft has been on an acquisition spree for the past couple of years, and with the new US tax plan in effect, Microsoft will bring billions of dollars in overseas cash back into the US. Microsoft is likely to use this cash to fund R&D (research and development), make strategic acquisitions, or announce dividends and share buybacks.
Article continues below advertisement
Article continues below advertisement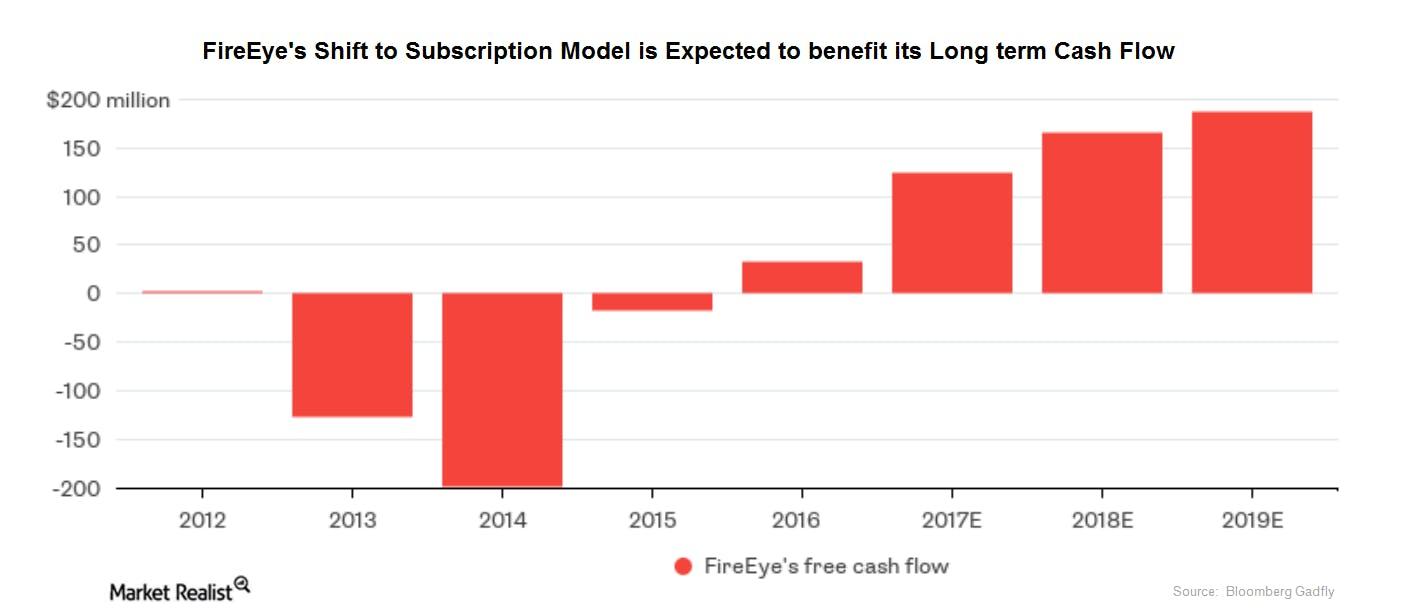 Meanwhile, FireEye has frequently been considered as a potential takeover target, and the company's transition toward a subscription business model to improve future cash flow makes it an attractive investment to private equity investors.
FireEye's transition to subscription model enhances its attractiveness as a takeover target
Private equity investors prefer to look at FCF (free cash flow) when assessing how much debt they can take on in an LBO (leveraged buyout) transaction. FireEye stock has had quite a tumultuous journey over the past couple of years, and the fall in the company's stock has increased its attractiveness as a potential takeover target.
Meanwhile, the technology sector (QQQ)—especially in cybersecurity space, which has garnered huge attention due to a recent rise in data breaches and cyberattacks—appears to be on private equity firms' radars. In February 2016, Elliott Management took on a substantial stake in Symantec (SYMC). It then forced Symantec to acquire Blue Coat Systems and LifeLock. Elliott Management had a stake in both Blue Coat Systems and LifeLock.
At the same time, the cybersecurity space is now in a consolidation phase. According to a Cybersecurity Ventures (which tracks quarterly data) M&A report, "Two billion-dollar deals topped merger and acquisition activity in the cybersecurity sector in the fourth quarter of 2017."
FireEye, a strong player in the cybersecurity space, could very well be on the potential target list of big companies like IBM (IBM) and Microsoft, which clearly want to expand their security offerings portfolio.
Continue to the next part of this series for a closer look at Microsoft's potential interest in particular.