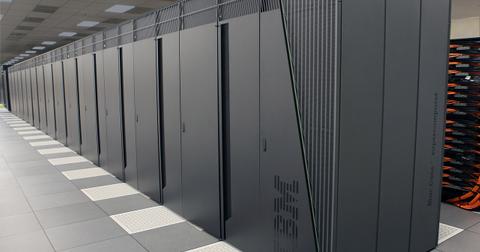 How IBM's Systems Segment Has Performed
By Anne Shields

Updated
IBM's Systems segment
Fiscal 4Q17 marked the first quarter in 22 of revenue growth for IBM (IBM). In this part of our series on the company's segments, we'll look at the Systems segment, which includes OS (operating system) software and hardware, power systems, mainframes, and storage. It depends on the server market for growth.
Before we delve into the current state of the server market, let's see how this segment helped IBM break its 5.5-year trend of no revenue growth. Systems revenue grew 32% to $3.3 billion in 4Q17, boosted by a mainframe refresh and server market growth. The segment has been reeling under the pressure of revenue decline for a long time.
Article continues below advertisement
Factors that revived growth in the server space
The third quarter of 2017 marked the second quarter of growth after five consecutive quarters of decline in the global server space. According to IDC, global server revenue grew 19% to $11.8 billion, while shipments grew 1.1% to 2.7 million units. Gartner shared similar data. According to Gartner, server market revenue rose 14% to $11.8 billion, while shipments fell 1.4% to ~2.8 million units in 3Q17.
The timely launches of Intel's (INTC) Purley and AMD's (AMD) EPYC server CPU (central processing unit) boosted demand in the server space. EPYC, launched in June 2017, could compete against Intel's server CPUs.
Microsoft (MSFT), Baidu (BIDU), and Tencent Holdings plan to deploy EPYC CPUs. These new launches by Intel and AMD have served as key catalysts for server and storage system demand. Buying activity from hyperscale cloud providers such as Amazon (AMZN), Google (GOOG), and Facebook (FB) largely contributed to server revenue. Volume server revenue rose 19.3% to $14.2 billion.