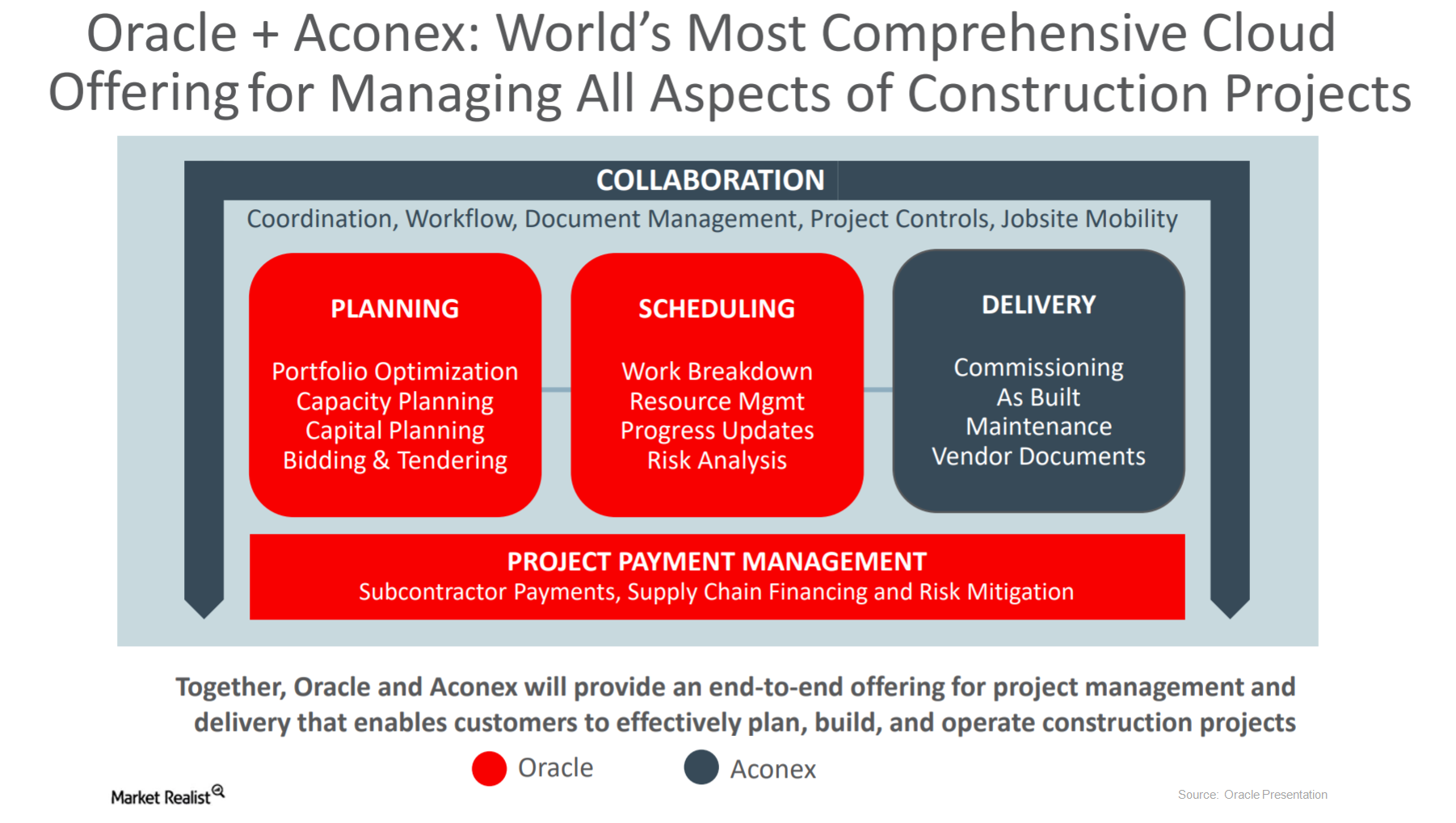 How Industry Analysts Feel about Oracle-Aconex Deal
Oracle-Aconex synergies
Earlier in the series, we discussed how Aconex would enhance Oracle's (ORCL) expertise in the construction software space. Now, let's look at how industry analysts are viewing this deal. According to Bloomberg, Luke MacNab, an analyst with Baillieu Holst, is of the opinion that Oracle and Aconex would suit each other, as the former has a global footprint, while the latter enjoys a strong niche following.
Article continues below advertisement
However, Aconex is not the only player with BIM tools focused on the construction sector. Autodesk (ADSK) has a BIM 360 platform to manage construction projects. The company recently showed a next-generation version of BIM 360, which promises improved project data analytics. According to Bloomberg data, only eight listed tech companies based in Australia (EWA) are worth more than $1 billion Australian dollars. Aconex is one of them, and by acquiring it, Oracle is not only getting access to its niche offering but also to its global footprint.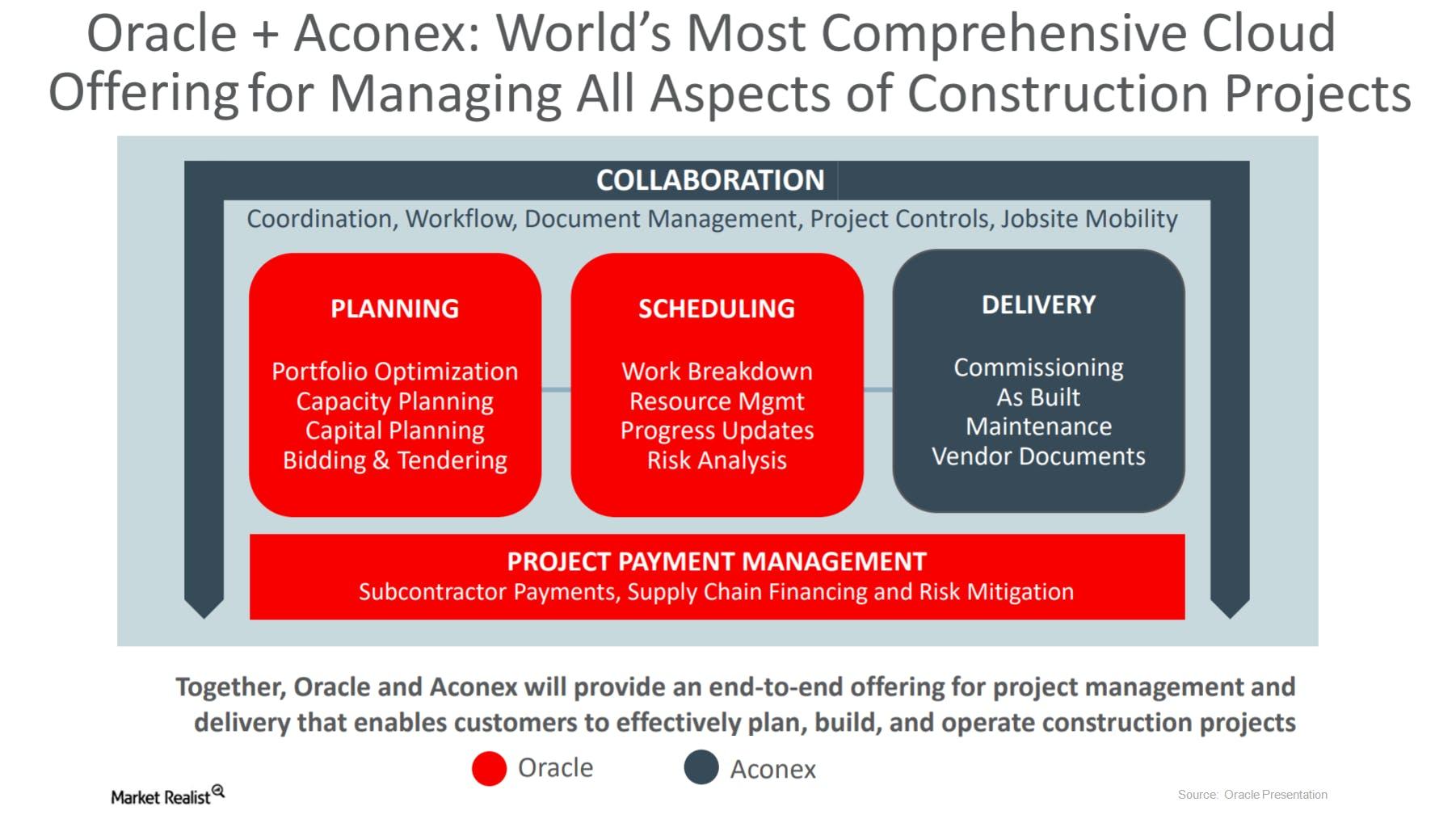 Oracle is least likely to face competition in acquiring Aconex
Oracle is not expected to face major competition from domestic players. Citing Paul Mason, an analyst with RBC Capital Markets, Bloomberg reported, "Oracle looks like its reasonably unlikely to face significant competition now that it's made its first move." He added, "They'd need to have some pretty significant private equity backing, or something, to be able to make a competitive bid."