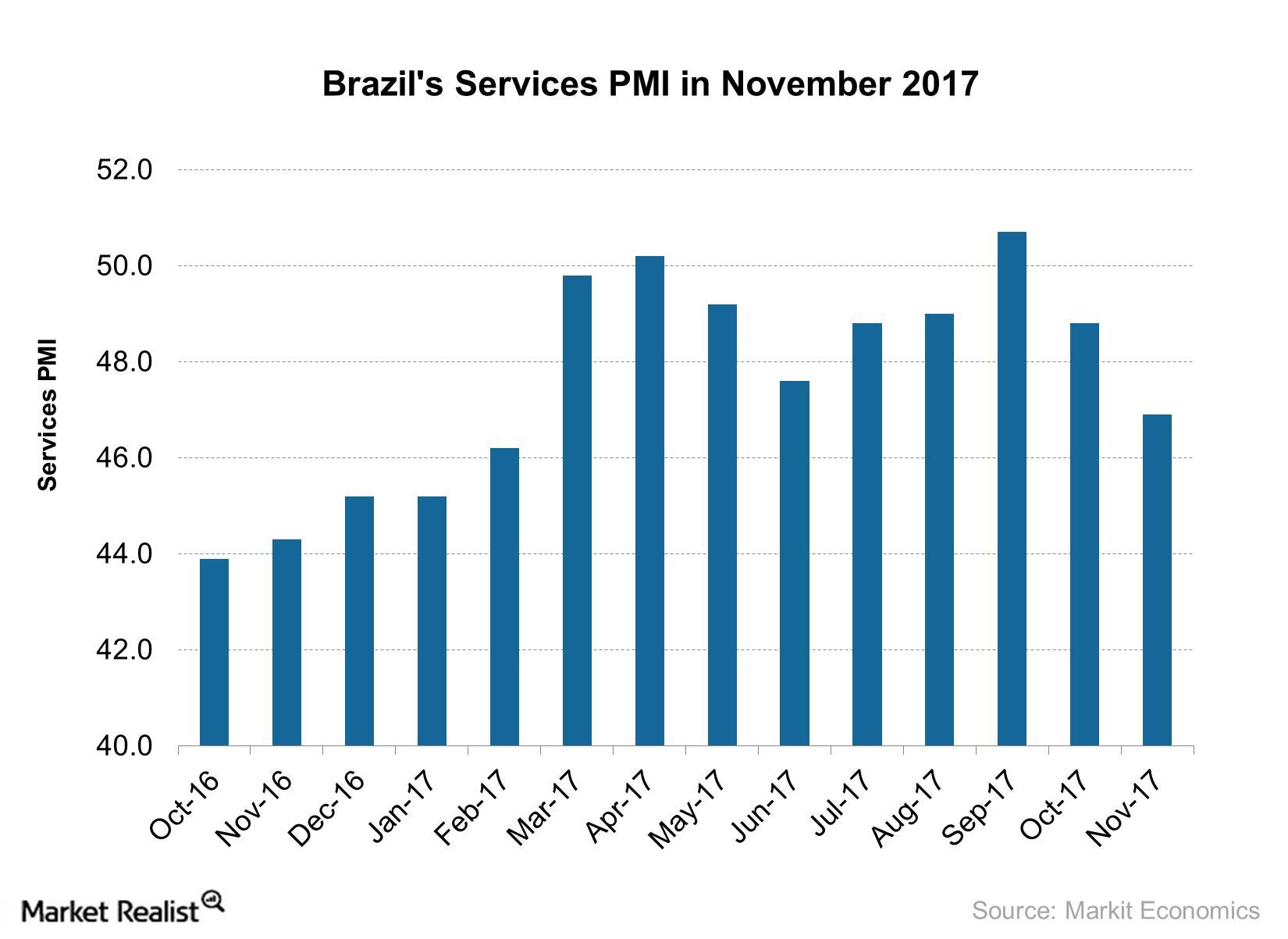 A Look at Brazil's Service Sector in November 2017
Brazil's service sector in November
According to a report by Markit Economics, Brazil's service PMI (purchasing managers' index) continued to fall in November. A level below 50 indicates contraction in economic activity, and a level above 50 indicates expansion in economic activity.
Brazil's service PMI fell to 46.9 in November from 48.8 in October. The contraction in service activity over the last two months suggests that the service sector has been impacted by lower client demand. Brazil's (EWZ) service PMI data indicated the following:
production volume and output fell in November
new business orders rose at a slower rate and export orders fell at a faster rate
employment growth in the service sector fell the most since August 2017
Lower service activity is a major concern for the economy (FBZ) (BRZU), which has been suffering due to high inflation. Previously, we discussed how the central bank has been gradually reducing its key interest rate to cope with the situation.
In November 2017, manufacturing activity showed some improvement. An improvement in manufacturing and service activity is necessary for economic improvement. In the next part of this series, we'll analyze Russia's manufacturing PMI in November 2017.
Article continues below advertisement
Article continues below advertisement