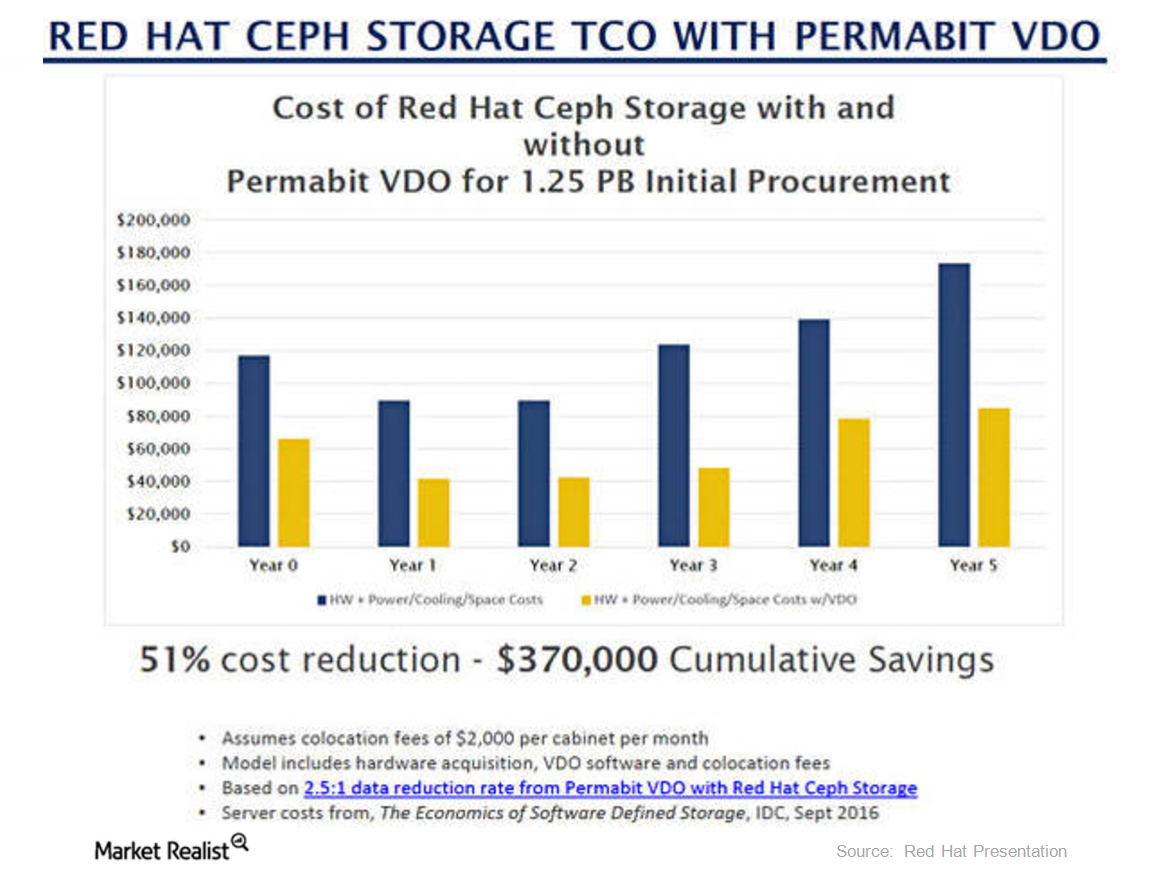 Why Red Hat Acquired Permabit
Permabit's storage technologies
Earlier in the series, we looked into Red Hat's (RHT) subscription offerings growth in fiscal 2Q18, which was driven primarily by growing demand for RHEL (Red Hat Enterprise Linux). Now let's look into Red Hat's acquisition of Permabit and how it will complement the RHEL platform. In late July, Red Hat announced the acquisition of Permabit but didn't disclose the financial terms of the deal.
Permabit specializes in cleaning up corporate data to make data access faster and data storage more efficient. It provides software compression and data depublication technologies that are focused on minimizing the size of written data. Thin provisioning, another specialty of Permabit, enhances data efficiency by allocating only those storage resources that are being used rather than reserving more space than needed.
Article continues below advertisement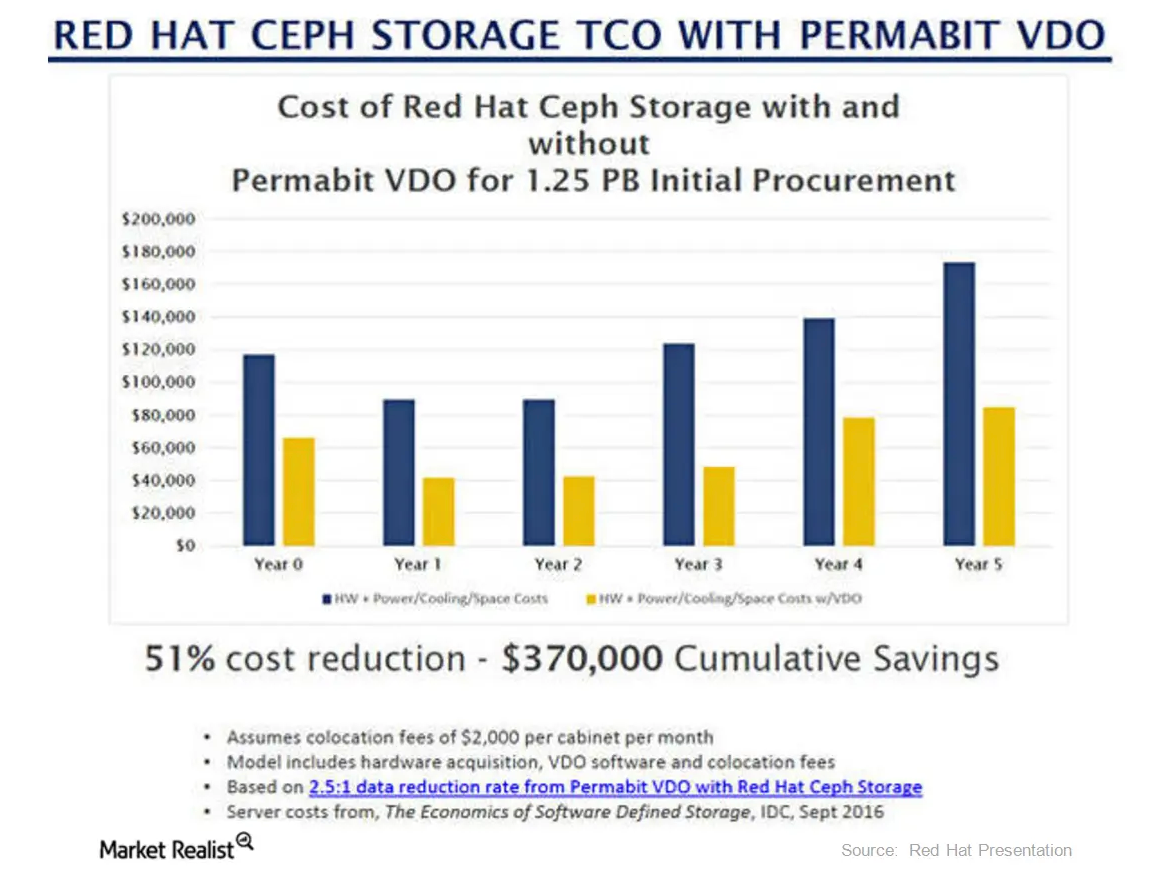 Permabit could enhance RHEL platform data storage options
Prior to the Permabit acquisition, Red Hat has partnered with the company to ensure Permabit's software for cleaning duplicated data worked with Red Hat's existing data storage offerings. The above chart depicts Red Hat Linux Ceph storage setup and shows Red Hat could see savings of $370,000 over the next five years with the installation of Permabit data reduction.
Red Hat's RHEL runs in the public cloud and on physical as well as virtual servers. According to Permabit, its VDO (virtual data optimizer) runs everywhere that RHEL runs. The addition of Permabit could enhance Red Hat's edge against deduping server operating systems and virtual server/storage systems suppliers.
As companies are drawn towards expensive flash storage, it is cost effective to remove redundant data. Thus, apart from RHEL, Red Hat's storage software will also get a boost from the Permabit addition to its product portfolio.