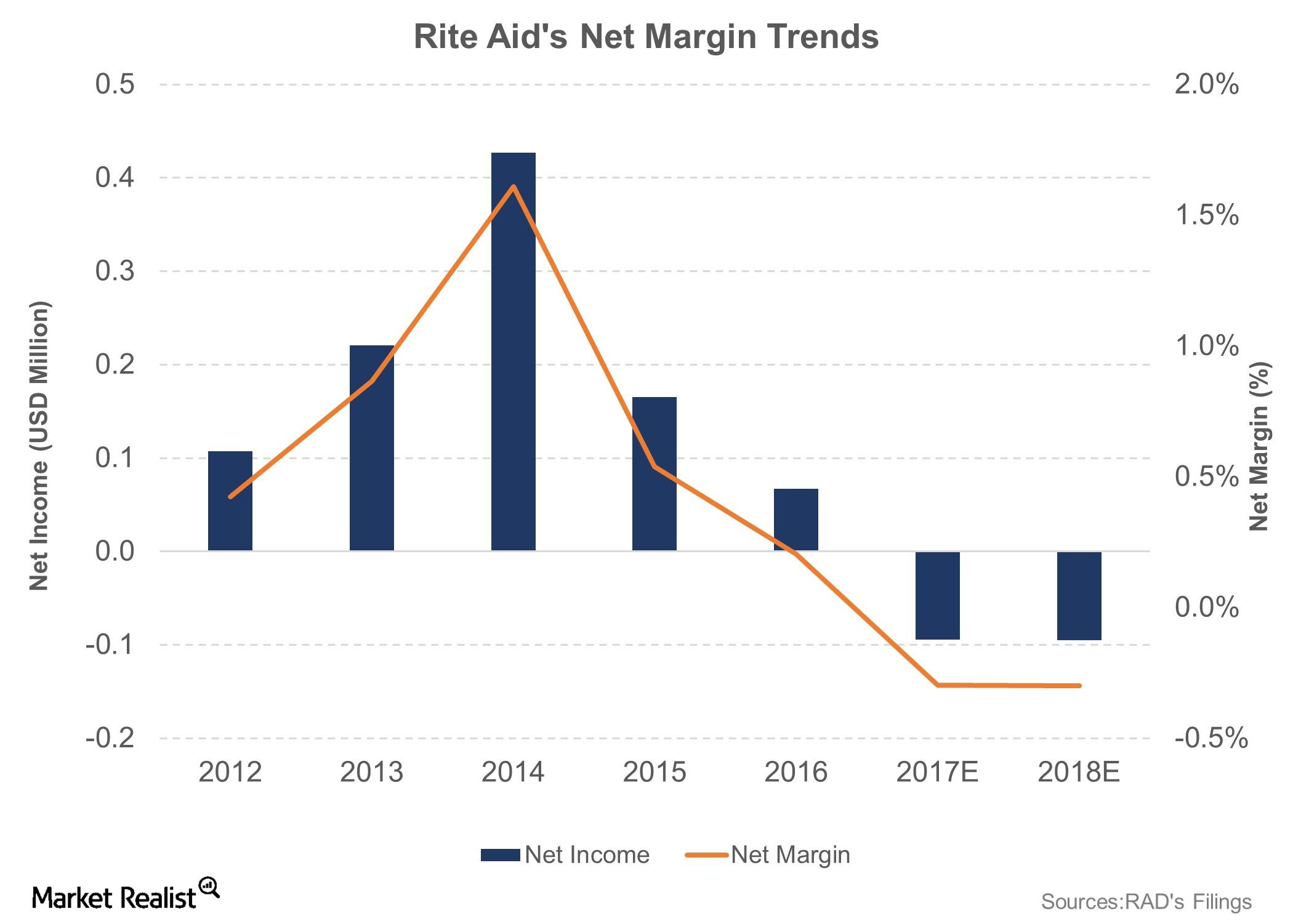 Here's Why Rite Aid's Margins Have Deteriorated over the Years
RAD's margins have deteriorated over the years
Rite Aid (RAD) is projected to post second-quarter earnings of zero when it reports its results on September 28, 2017. That compares to earnings of $0.01 per share in the same quarter last year. However, the current quarter would be an improvement over the first quarter's loss per share of $0.05.
Rite Aid's profitability has worsened over the years. The company's gross margin has fallen from 29.0% in fiscal 2013 to just 22.6% in the first quarter of the current fiscal year. Rite Aid, in fact, has posted a net loss in the last two quarters.
Deterioration in profitability has mainly been a result of lower reimbursement rates and a decline in script count over the years.
Margins are unlikely to improve in the near term. Wall Street has forecast a net loss for the company over the next two years.
Article continues below advertisement
Comparing Rite Aid's profitability to its peers
Rite Aid's net margin of -1.0% in the last reported quarter was the lowest among its competitors. CVS Health (CVS) and Walgreens Boots Alliance (WBA), in comparison, reported net margins of 3.9% and 2.3%, respectively.
Rite Aid's poor results and high level of debt forced its management to enter into an acquisition agreement with Walgreens in 2015. However, since then, the deal has been tweaked a number of times. Read the next part to know more about the current status of the deal.
Investors looking for exposure to Rite Aid through ETFs could choose to invest in the First Trust Consumer Staples AlphaDEX ETF (FXG), which invests 1.4% of its portfolio in the company.