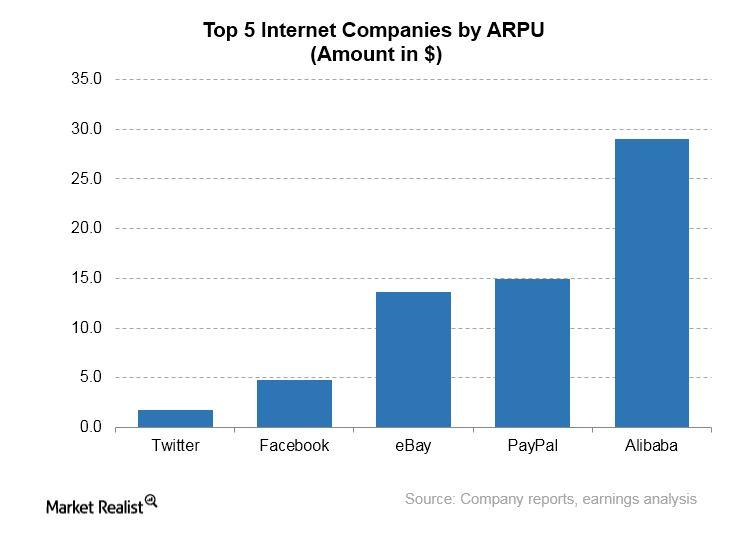 Alibaba Has One of the Highest Average Revenues per User
Average revenue per user
ARPU (average revenue per user) measures the value of a company's users, or customers, in the case of e-commerce companies. In this article, we compare Internet companies on the basis of the value of their users or customers where data is available. It's important to note that some of these companies break down their ARPU, while others do not.
Article continues below advertisement
Alibaba earns revenue of $29 per mobile user
PayPal earns nearly $15 from each account
PayPal doesn't break down its revenue per user, but when we work backward with the figures the company reported, we can calculate how much each customer, or account, is worth to PayPal.
The company reported revenue of a little over $3.1 billion in 2Q17. It had 210 million active accounts during the quarter, which implies that each account brought in $14.93 in revenue for the company in 2Q17.
Article continues below advertisement
Each eBay shopper contributes $13.6 in revenue
eBay (EBAY) doesn't break out its revenue per customer or buyer. However, the company discloses its active buyer base, which can be used to calculate how much revenue each buyer brings in. With $2.3 billion generated in 2Q17 from 171 million active buyers during the quarter, eBay's average revenue per buyer was $13.60 in 2Q17.
Facebook leads the pack in social media