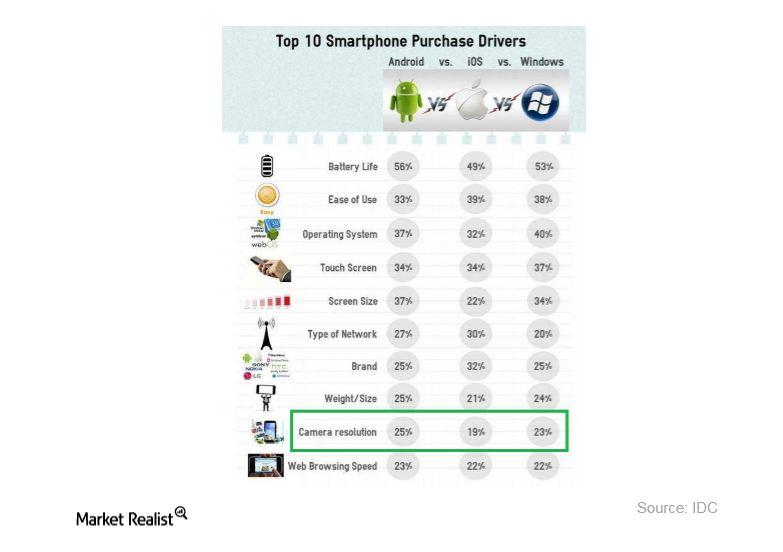 Why Nokia Needs Zeiss
By Ruchi Gupta

Nov. 20 2020, Updated 12:50 p.m. ET
Reviving the Nokia phone brand
HMD Global, the company that Nokia (NOK) licensed to manufacture phones under its brand, is partnering with high-end imaging systems marker Carl Zeiss. The partnership means that HMD Global will incorporate Zeiss optics in the cameras of future Nokia smartphones.
The partnership with Zeiss marks another effort from HMD Global as it tries to revive the Nokia brand in the handset market. Nokia once dominated the phone market before the shift to smartphones left it behind. Its move to smartphones didn't pay off. It struggled to compete with BlackBerry (BBRY), Apple (AAPL), and Samsung (SSNLF). Nokia ultimately sold off it struggling handsets business to Microsoft (MSFT) for more than $7.0 billion in 2014.
Article continues below advertisement
Nokia avoids direct involvement with handsets
Though Nokia has returned to the phone business, it no longer manufactures the devices. Instead, its partner HMD Global is in charge of production and sales of Nokia-branded handsets. It's similar to the arrangement BlackBerry has with Chinese manufacturer TCL Communication, which is producing BlackBerry phones under a brand licensing agreement.
Camera quality matters
Considering the crowded smartphone market, HMD Global has inked a number of partnerships to try to make Nokia phones stand out. Through the partnership with Zeiss, HMD Global hopes to give Nokia phones distinctive camera features that can draw customers.
According to a survey done by IDC, camera quality is among the top ten influencers of smartphone purchases. In fact, camera quality is a highly regarded feature among Android customers, as the chart above shows. Nokia's new smartphones produced under HMD Global run on the Android operating system.