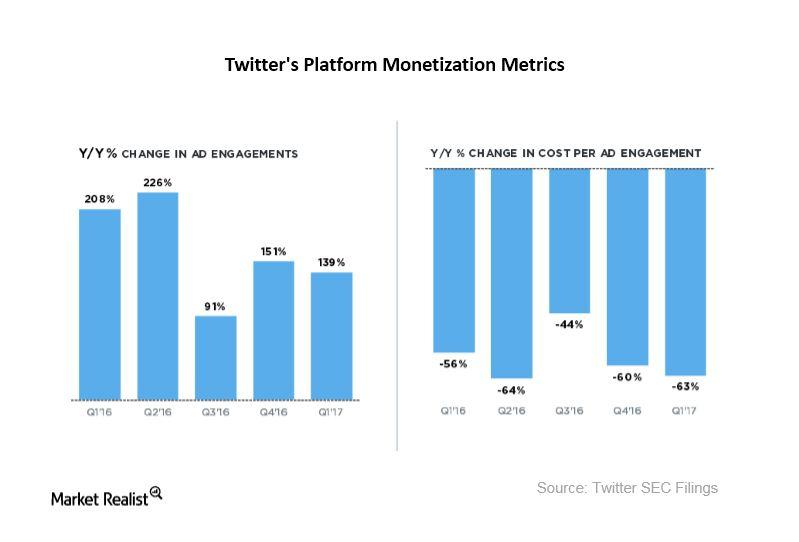 Potential Dangers: Twitter and Fake News
Fake news tool in the works
Twitter (TWTR) is considering rolling out a feature that could empower its users to report misleading or deceitful news stories, according to a Washington Post report. Considering where Twitter stands in terms of market share and industry competition, a fake news buster could be a double-edged sword for the company.
A tool that enables users to flag fake news could help Twitter improve its image as a credible source of information. People are relying on the site to break news, and Twitter needs to keep their trust.
Article continues below advertisement
The dilemma
Considering how social media companies have come under fire for allowing their platforms to breed extremist ideologies, a fake news buster could help Twitter calm its critics.
However, such a tool could still hurt in a number of ways. If the fake news feature leads to a slowdown on information that flows on Twitter, it could impact user engagement on the site. User engagement is vital for platform monetization because marketers study platform engagement data to decide where and how to allocate their advertising budgets.
Risk of the tool being misused
Plus, users reporting fake news could be abused. Some publishers may be unfairly targeted. Such abuse of a well-intentioned feature could compromise Twitter's efforts to attract new users and foster deeper user engagement on its site.
Twitter is in a race against Facebook (FB), Alphabet's (GOOGL) Google, Snap (SNAP), and Yelp (YELP) to vie for the attention of Internet users and the budgets of marketers.