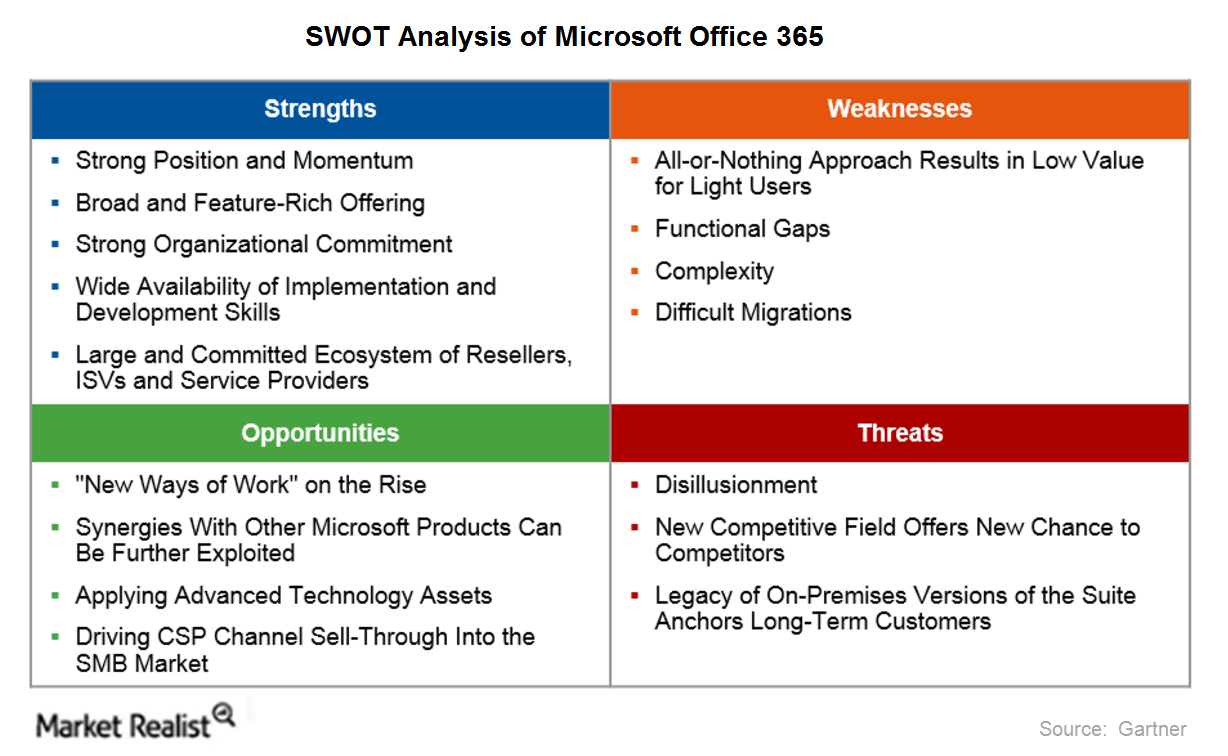 How Is Microsoft Ensuring Office 365's Success?
Microsoft Teams for Office 365
Microsoft's (MSFT) aim is to boost Office 365's adoption by including new and efficient features. In fiscal 4Q17, to target education, Microsoft launched Microsoft Teams in Office 365.
Microsoft Teams is a chat-centered workspace that requires the Office 365 subscription. It enables the members to access the team's content instantly from a single place where files, messages, people, and tools live together.
Article continues below advertisement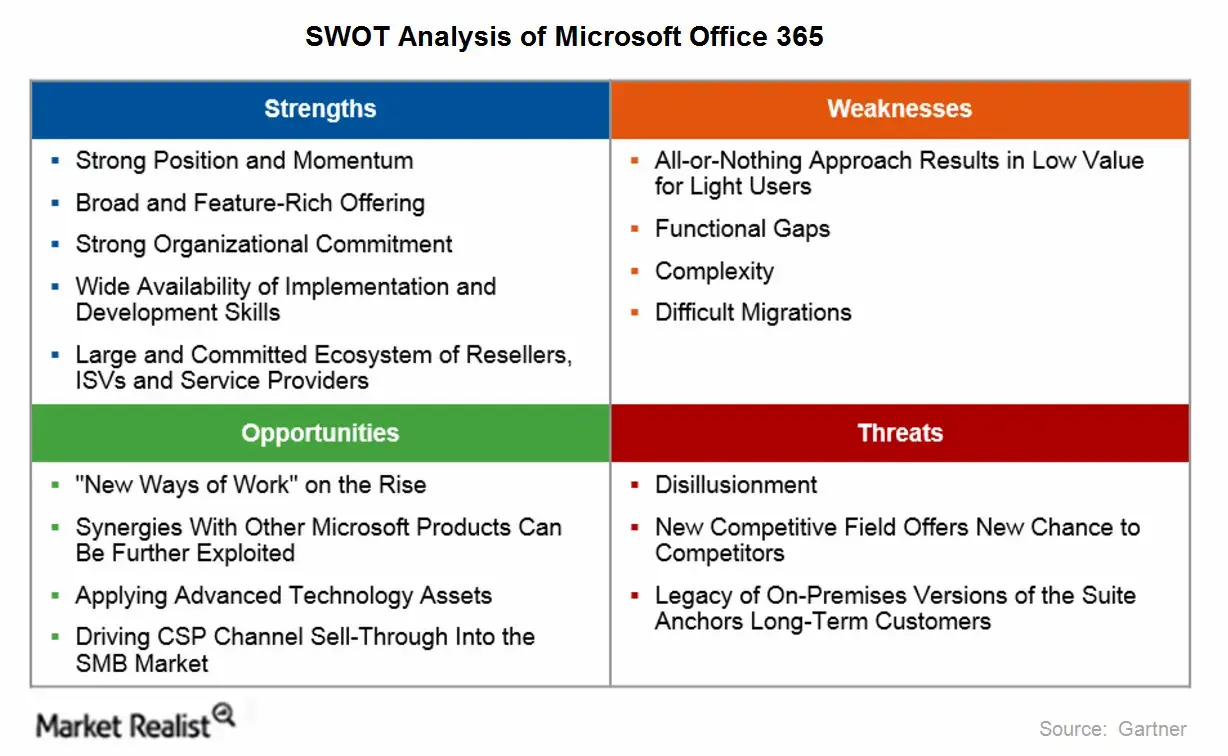 Earlier in July, Microsoft released Microsoft Workplace Analytics, a new tool that enables company leaders to track how their teams spend time. The presentation below shows the SWOT (strength, weaknesses, opportunity, and threat) analysis of Office 365.
Customer lock-in and stickiness
Apart from increased adoption, Microsoft Office 365 benefits from switching and migration, which are costly and risky affairs. Enterprises generally avoid switching from one software suite to another for various reasons.
Unfamiliarity or complexity in migration to a new offering, skepticism about support and customer service quality, cost differentials, long-standing business relationships, implementation challenges, short-term disruption, training, and employee resistance are among the factors that impact enterprises' decision-making processes.