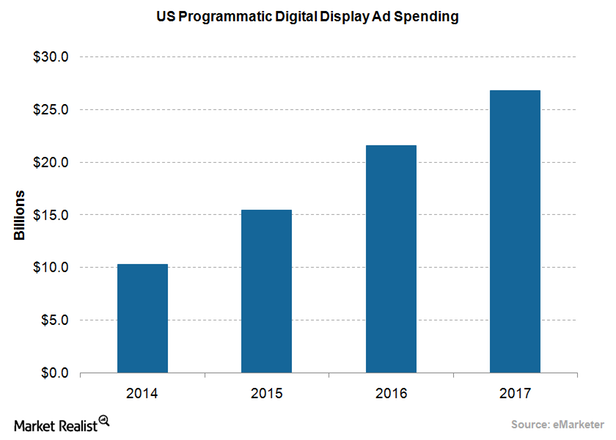 What Are AT&T's Plans for Time Warner in Terms of Advertising?
By Shirley Pelts

Dec. 4 2020, Updated 10:53 a.m. ET
AT&T's advertising plans
For media companies such as Time Warner (TWX), advertising is a key component of its revenues. As a result, Time Warner is increasingly focusing on targeted advertising, which uses viewership data to provide advertising that's targeted at a particular audience demographic and caters to their tastes.
AT&T (T) indicated at the JPMorgan Technology, Media & Telecom Conference (JPM) in May 2017 that it was looking to access viewership data collected from its DirecTV pay-TV business and its video streaming service DirecTV Now and using it for Time Warner's ad-supported services.
AT&T also pointed out that Time Warner's Turner networks had an advertising inventory of 750 billion ad impressions each year. In contrast, AT&T's pay-TV and mobile business together have ad impressions of 200 billion each year.
Article continues below advertisement
AT&T further said that the rate at which it monetizes its ad impressions is approximately two to three times that of a media company. That's due to the company's viewership data. The company also said that with Time Warner's proposed acquisition, the combined company would collectively have an ad inventory of 1.0 trillion ad impressions each year.
TWX's focus on targeted advertising
Earlier this year, Time Warner launched the OpenAP platform along with Viacom (VIAB) and Twenty-First Century Fox (FOXA). With OpenAP, Time Warner intends to provide a unifying platform to its advertisers where advertisers can use the viewership data for advertising on linear television networks.
Time Warner is also increasingly looking at selling viewership data to its advertisers instead of the traditional ad inventory at the upfronts. By 2020, the company intends to do around 50.0% of its advertising business based on such audience-based deals.