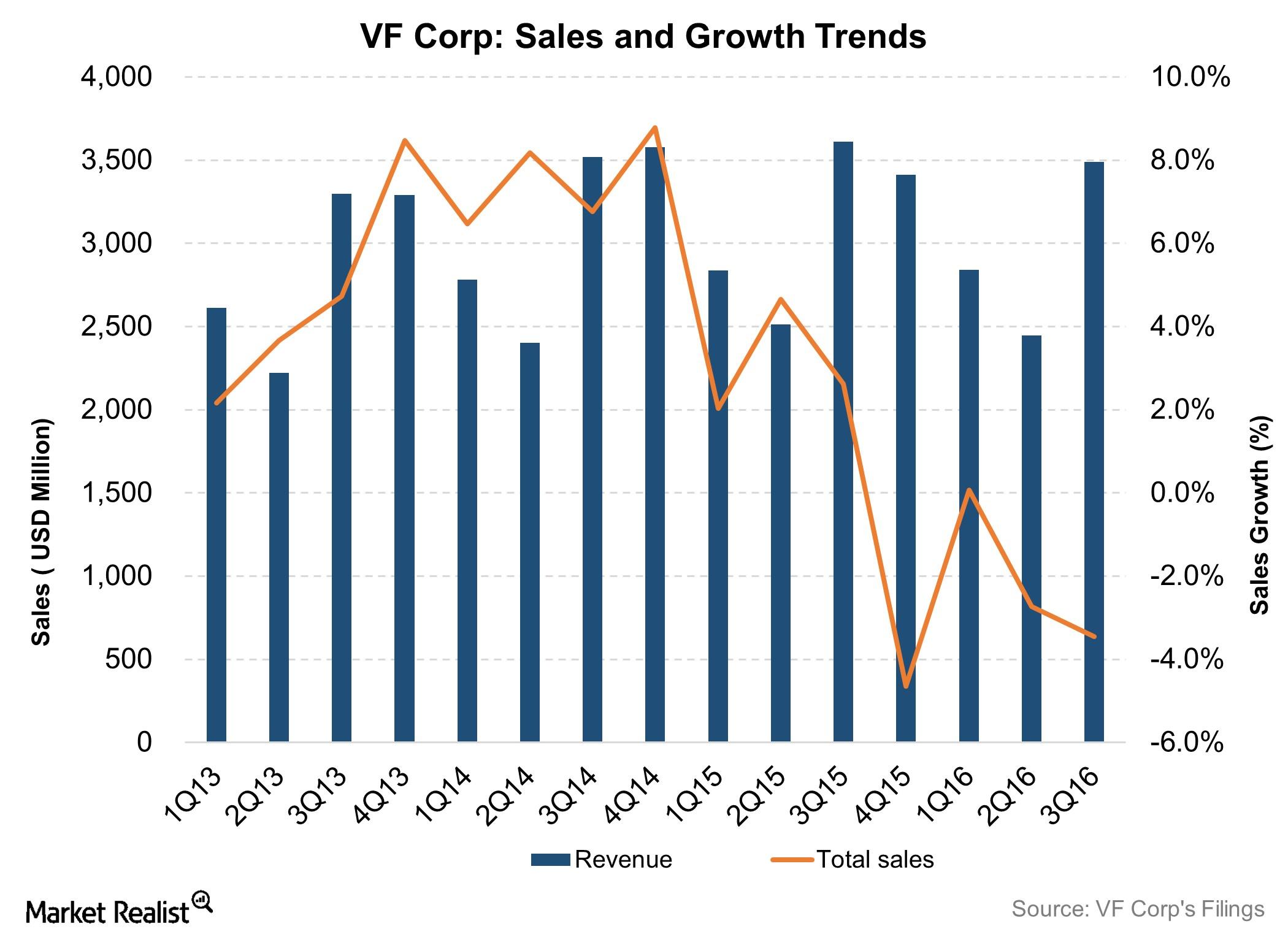 Weakness in North America Offset VFC's International Gains
Weaker North America sales offset consistently positive results from international business
As in the last several quarters, VF's (VFC) international business remained firm during the third quarter. International sales, which accounted for 40% of the company's business, grew 5% on a reported basis and 6% on a currency-neutral basis. The growth was driven by strength in the European, Asia-Pacific, and Americas (non-U.S.) business, which grew 7%, 2%, and 3%, respectively.
US markets, however, continued to be under pressure from weaker consumer spending, retail bankruptcies, and excess inventory. "We continue to operate in an uneven, global economic environment including especially sluggish retail conditions in the Americas, our largest market," said Eric Wiseman, VF's chair and CEO.
The North American apparel segment has been grappling with a challenging operating environment and currency headwinds. Branded apparel companies like Ralph Lauren (RL), Hanesbrands (HBI), and Gap (GPS) reported top-line declines of 4.1%, 3.2%, and 1.2% in their last reported quarters.
Article continues below advertisement
Margins continue to be impacted by currency headwinds
Despite a weakness in sales, VF's margins were strong. Gross margin rose 70 basis points to 48.4% on a reported basis on account of lower product costs, improved pricing, and a better mix. These gains were partially washed away by tighter inventory management and a 60-basis-point negative effect of foreign currency changes.
Operating income fell 1% YoY on a reported basis to $635 million. Operating margin, however, improved ten basis points to 18.2% on a reported basis. Currency changes negatively affected the operating margin by 40 basis points.
VFC predicts that currency headwinds will continue to impact its top line and margins throughout the current fiscal year. Read the next section to find out about the company's guidance and Wall Street estimates.
Investors who want exposure to VFC could consider the Guggenheim S&P 500 Equal Weight Consumer Discretionary ETF (RCD), which invests 1.1% of its portfolio in VFC.