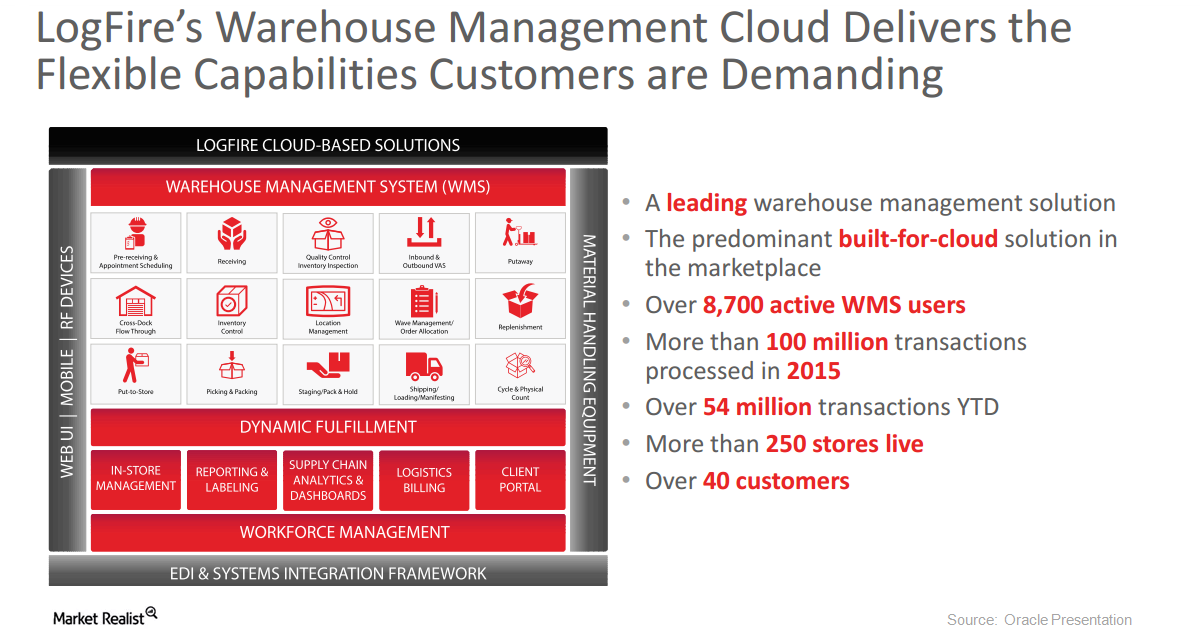 Understanding Oracle's LogFire Acquisition
Oracle's most recent cloud acquisition
In a recent press release, Oracle (ORCL) announced its acquisition of LogFire, "a provider of cloud-based warehouse management applications." The financial terms of the deal were not disclosed. After the acquisition, LogFire's WMS (warehouse management applications) solutions will be integrated into Oracle's SCM (supply chain management) cloud.
Article continues below advertisement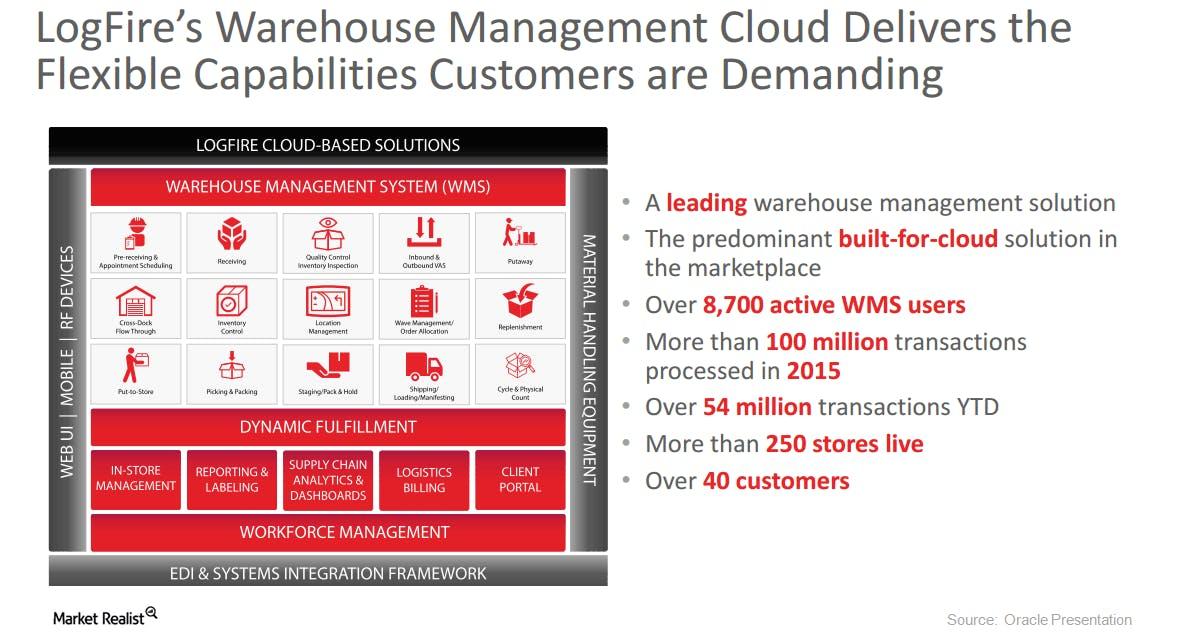 The acquisition should boost Oracle's SCM cloud
LogFire was founded in 2007. LogFire's WMS is a SaaS (software-as-a-service) offering that is an integration of "warehouse, inventory and workforce management platform," which scales with an increase in volume as well as complexity. Oracle stated that its clients in consumer goods, retail, e-commerce, and third-party logistics use LogFire's offerings, which has helped them to "fulfill over 100 million global orders."
Oracle and LogFire have also worked together in the past. Diego Pantoja-Navajas, LogFire's CEO and Founder, stated in a blog post that "supply chain management" should enable Oracle's "supply chain organizations to modernize their supply chain processes."
Supply chain management
SCM (supply chain management) enables a firm to manage various aspects of its value chain. It starts from the flow of raw materials into the firm to the delivery of finished products and services. Organizations use SCM to drive inventory optimization and enhance the speed of transactions. SCM leads to increased revenues by satisfying customer demands.
SCM is an integral part of the enterprise software space that also encompasses ERP (enterprise resource planning), embedded software, and customer relationship management. Notably, SAP AG (SAP), Adobe (ADBE), and salesforce.com (CRM) are other prominent players in this space, and in particular, CRM has pioneered the SaaS model and continues to rule the SaaS space.
Now let's take a closer look at Oracle's cloud strategy in context.