Ralph Lauren's Strategies and Initiatives: The Story behind the Story
Ralph Lauren's long-term strategies include expanding global presence, extending direct-to-consumer reach, and expanding apparel and accessory portfolio.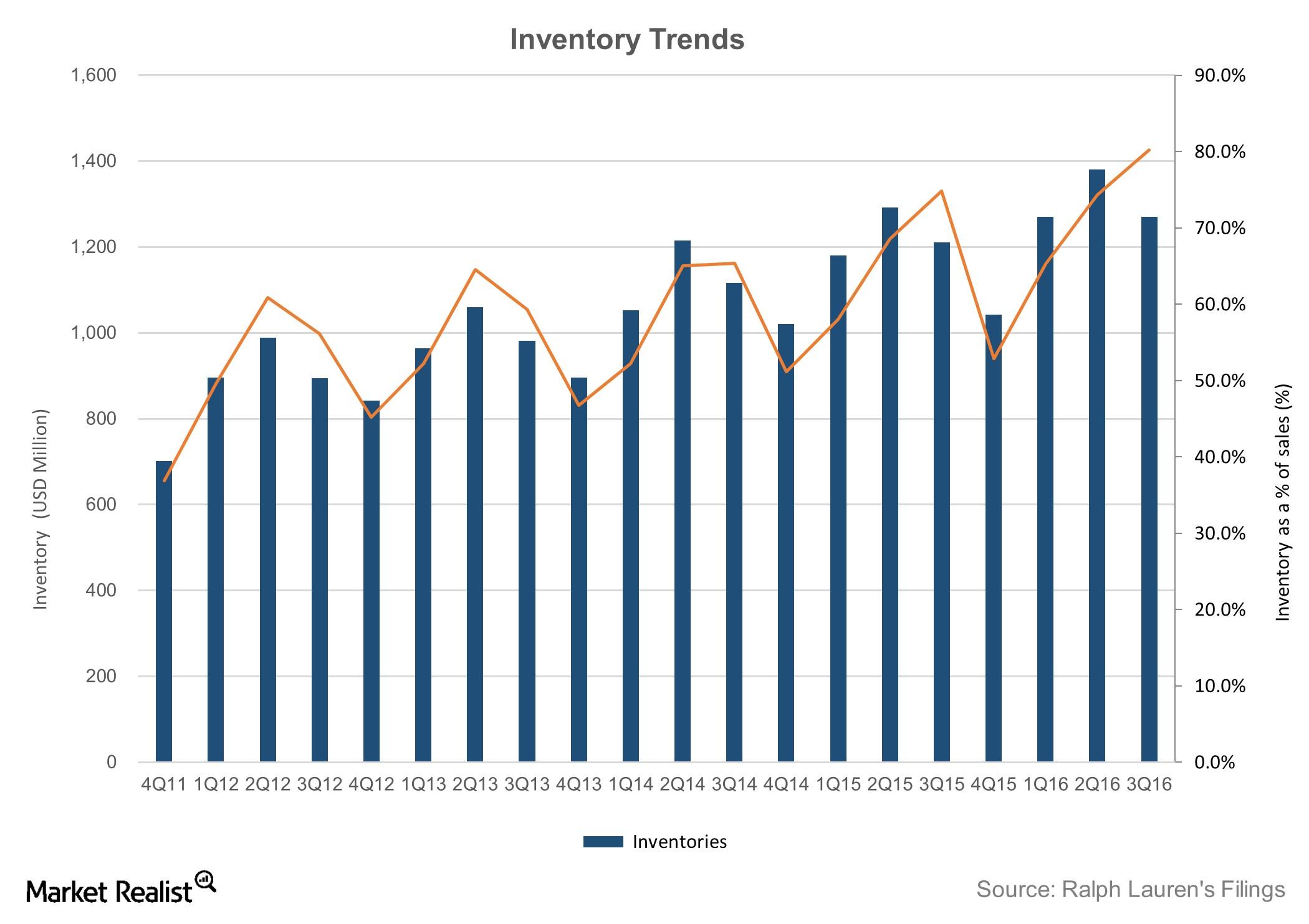 Ralph Lauren's strategies
Ralph Lauren's (RL) long-term strategy is to expand its global presence, extend its direct-to-consumer reach, diversify and expand its apparel and accessory portfolio, and invest in its operational structure.
The company's newly appointed CEO, Stefan Larsson, has launched a review of Ralph Lauren's operations as a result of the company's lackluster financial performance in recent quarters. Under this review, the management is taking initiatives that place greater emphasis on distribution channels, the efficiency of supply chains in domestic and international markets, the company's cost structure, and a tighter inventory management regime. The company is also re-evaluating its various channels to limit distribution of its products to high-quality retailers, with an aim to drive profitable growth.
Article continues below advertisement
Article continues below advertisement
Supply chain and inventory management
Ralph Lauren is planning to right-size and increase the quality of its distribution network by reducing the depth of its inventory buying and by decreasing discount rates and promotional selling levels. The company recently announced that will open a new distribution facility in Greensboro, NC, to bring the distribution of its Chaps brand in-house.
Sourcing strategy
The company outsources its product manufacturing to third parties and does not own any of the production facilities directly. The company's apparels and accessories are produced by over 700 different manufacturers, with no one manufacturer providing more than ~4% of the total production during fiscal 2015. By comparison, Lululemon Athletica (LULU) and Under Armour (UA) also outsource their entire manufacturing to third parties. VF Corporation (VFC), on the other hand, manufactures ~27% of its products in company-owned facilities.
In fiscal 2015, 95% of RL's products were produced outside of the US, primarily in Asia, Europe, and Latin America. The company sources both finished products and raw materials.
ETF investors looking for exposure to Ralph Lauren can consider the iShares US Consumer Goods ETF (IYK), which invests 0.25% of its portfolio in the company.
Now let's look at RL's financial performance over the past five years.