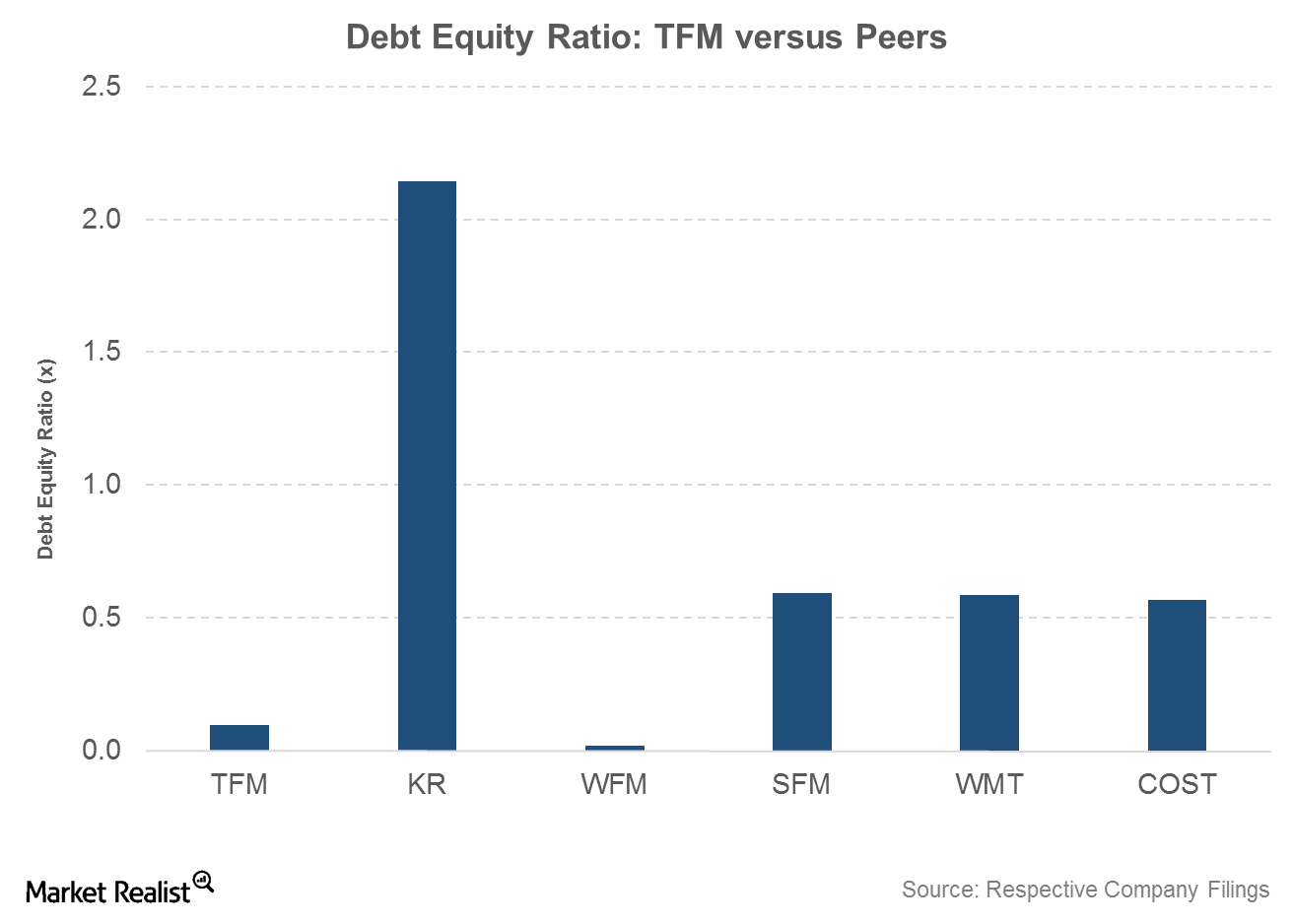 TFM: Strengths, Weaknesses, Opportunities, and Threats
Strengths, weaknesses, opportunities, and threats
In this part of the series, we'll conduct a SWOT (strength, weakness, opportunity, and threat) analysis for The Fresh Market (TFM).
Article continues below advertisement
Strengths
The Fresh Market has a strong business model that focuses on a lower number of SKUs (stock-keeping units) in a small-box store format. This has helped the company focus on high-margin products,which has resulted in healthy profit margins in the past. Going forward, this format will enable TFM to continue to expand its geographic presence in urban as well as less populated areas.
The Fresh Market has a strong balance sheet with low levels of debt and a negative net debt. This indicates that the company has a strong financial standing and comfortable room for future expansions.
Weaknesses
The company's primary focus is perishable groceries. It offers a more limited number of products than bigger chains such as Kroger (KR), which offers pharmacies, fuel stations, and other services all under one roof. Such amenities are a big pull for customers, who are looking for convenience and saving time.
According to Bloomberg's pricing survey published on November 23, 2015, TFM charges higher prices than its peers. The survey was based on a group of 20 common items. The results indicated that TFM charged $101.83 for a traditional holiday meal for a family, compared with $87.91 charged at Whole Foods Market, and $72.28 at Trader Joe's.
TFM's same-store sales are falling due to lower traffic. This is a red alert for the company as it indicates that its current customers are moving towards its competitors.
Article continues below advertisement
Opportunities
TFM still has enough room for expansion on the West Coast, where it currently has a minor presence.
The limited assortment of e-commerce products leaves room for growth, creating a huge opportunity for TFM.
Threats
Sprouts Farmers Market (SFM) and Trader Joe's are looking to expand in the East Coast, which is the main area of TFM's operations. SFM recently successfully entered Georgia and has identified Florida, North Carolina, and South Carolina as its next targets for expansion.
ETF exposure
Investors looking for exposure to food retail stocks could invest in the Vanguard Consumer Staples ETF (VDC). The Fresh Market (TFM), Kroger (KR), Whole Foods Market (WFM), and Sprouts Farmers Market (SFM) have a combined weight of 3.1% in the ETF. For more updates and analysis, please visit our Supermarkets page.