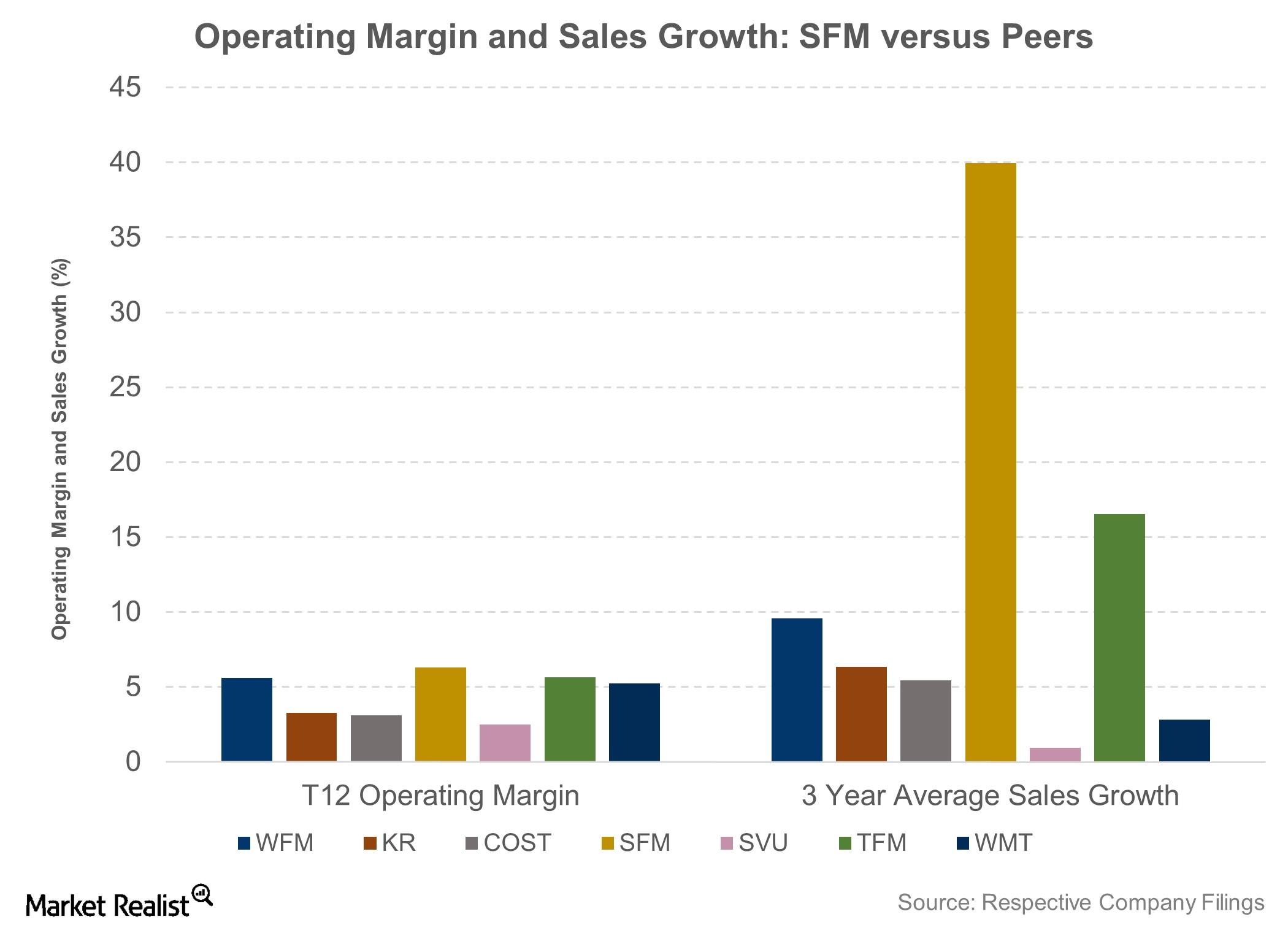 A Must-Read SWOT Analysis of Sprouts Farmers Market
Understanding SWOT
In this last part of our series, we'll conduct a SWOT (strengths, weakness, opportunities, and threats) analysis on Sprouts Farmers Market (SFM) in an effort to evaluate the company's outlook at the close of 2015.
Article continues below advertisement
Sprouts' strengths
Sprouts has a strong business model. It sells highly demanded organic food products at prices that are comparable to regular groceries. The company's strong business model is reflected by its solid growth despite rising competition in the grocery sector in general and in the organic food sector in particular. While Whole Foods Market (WFM) is struggling at the hands of giants like Kroger Company (KR) and Wal-Mart Stores (WMT), Sprouts has been growing steadily in both same-store sales and margins over the years.
Sprouts' weakness
Article continues below advertisement
Opportunities moving forward
Sprouts has plans to grow to 1,200 stores in 15 years from its current store number of 216. If the company is able to achieve the target without losses in margins, then this would make it three times as big as Whole Foods, which currently has more than 400 stores. Kroger currently has more than 3,700 stores.
Threats to Sprouts
Since Sprouts operates primarily in the organic food segment, it's subject to fierce and rising competition from all corners. On the one hand, traditional grocers such as Kroger (KR) are increasing their range of natural and organic foods offerings and capturing market share, while on the other hand, existing players such as Whole Foods are launching new formats such as "365" to survive the competition. The 365 format is the budget-friendly version of the traditional Whole Foods store and poses direct competition for Sprouts.
ETF exposure
Whole Foods Market (WFM), Wal-Mart Stores (WMT), Kroger Company (KR), and Sprouts Farmers Market (SFM) are a part of the SPDR S&P Retail ETF (XRT). Together, these companies account for approximately 4.1% of the fund's total holdings.
For more updates and analysis, please visit our Supermarkets Page.