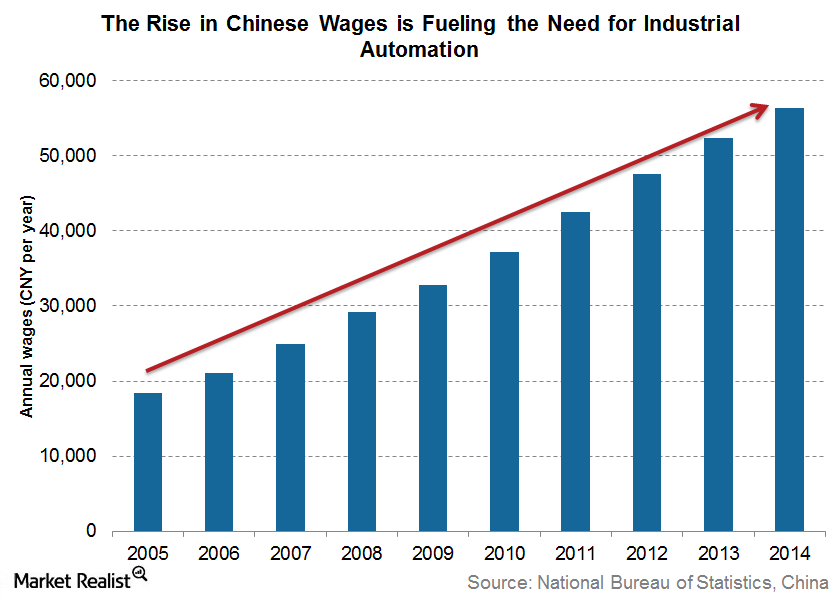 From Men to Machines: China's Robotic Revolution
A quiet revolution is taking place in China. Few people will have heard of Shenzhen Everwin Precision Technology but this company is making history. Earlier this year the electronics components-manufacturer announced plans to build the country's first fully-automated factory. Some 1,000 industrial robots will replace humans on production lines as the company seeks to boost productivity and find a lasting solution to a shrinking labor pool and rising wages.
Article continues below advertisement
The supply of cheap labor that helped China become the world's workshop is drying up. The controversial One-Child policy may have been a success in stemming runaway population growth, but the working population, those between the ages of 16 and 59, is shrinking. That means competition for workers in China's industrial heartlands, such as the south eastern province of Guangdong, has intensified. Meanwhile, a younger generation of workers are turning their back on factory work in favor of less arduous jobs elsewhere.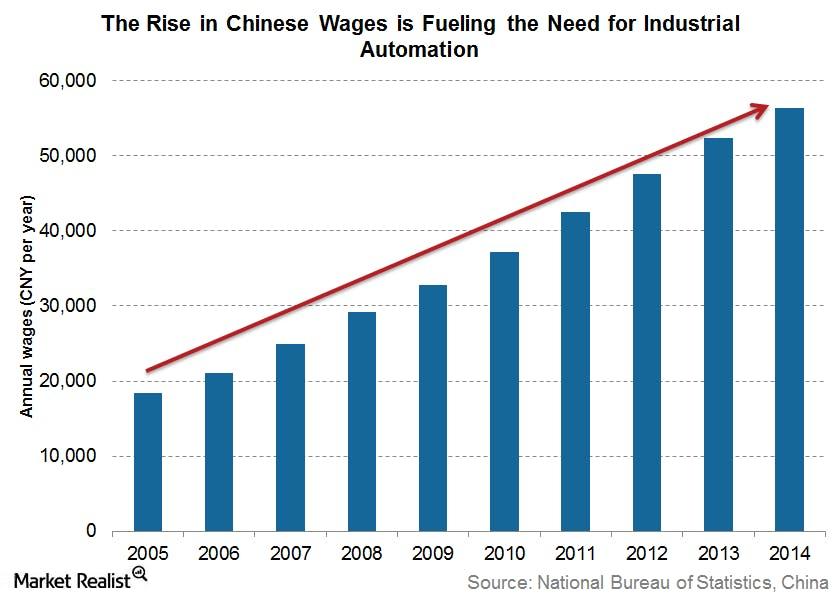 Article continues below advertisement
Market Realist – Due to the one-child policy, which was recently repealed, the number of young workers in China (GCH) has been declining over the past few years. According to the Department of Human Resources and Social Security of Guangadong Province, the local industry is short about 600,000 to 800,000 workers. The labor supply shortage has been pushing up wages in China, as you can see in the above graph. Average annual wages in China (ASHR) have increased from 18,364 yuan per year in 2005 to an all-time high of 56,339 yuan per year in 2014.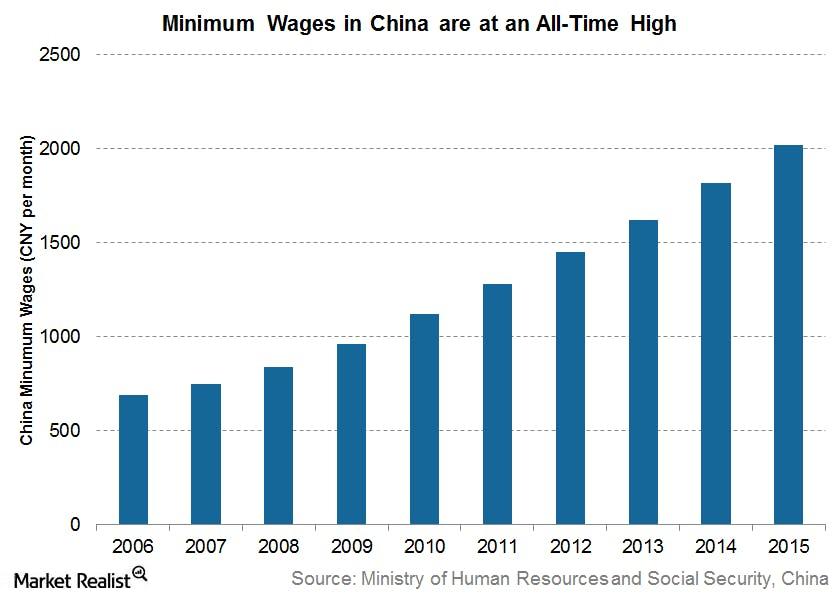 Article continues below advertisement
The rise in wages has put China at a unique disadvantage. The country has been a key outsourcing destination in global markets (FAM) (FCO), with the major attraction being its cheap and abundant labor force. With minimum wages creeping up, as you can see above, China (EWH) could lose that advantage. Repealing the one-child policy is only a small part of the solution. China's robotic revolution is likely to alleviate the issue.
The Guangdong region is often called the "world's workshop." More and more factories in the region are looking at replacing human labor with automation to make their products cheaper and their supply chains more efficient. As Reuters reported, the capital of Guangdong, Guangzhou, aims to automate 80% of its manufacturing production by 2020.
Read on to the next part of this series to learn about the rise of China's robotic revolution.