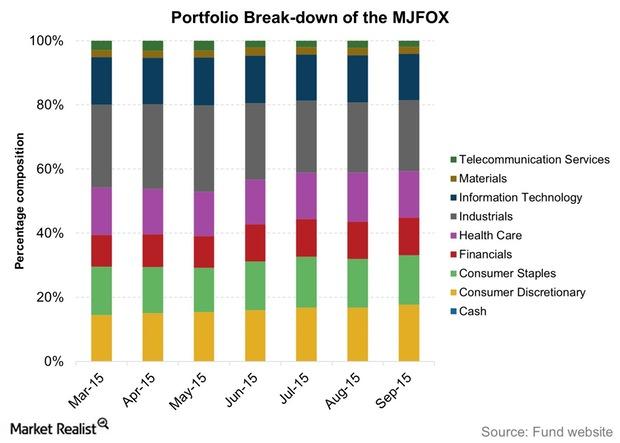 The Matthews Japan Fund Investor Class (MJFOX): Historical Overview
<p>An introduction The Matthews Japan Fund Investor Class (MJFOX) seeks &#8220;long-term capital appreciation,&#8221; by investing &#8220;at least 80% of its total assets, which include borrowings for investment purposes, in the common and preferred stocks of companies located in Japan.&#8221; While describing its approach towards investing in Asia, the fund house believes that popular equity indices [&hellip;]</p>
An introduction
The Matthews Japan Fund Investor Class (MJFOX) seeks "long-term capital appreciation," by investing "at least 80% of its total assets, which include borrowings for investment purposes, in the common and preferred stocks of companies located in Japan."
While describing its approach towards investing in Asia, the fund house believes that popular equity indices of the region are "backward-looking." By this, they mean that the composition of these indices is not reflective of industries and companies that could flourish in the future.
Article continues below advertisement
Article continues below advertisement
The fund house adopts a bottom-up approach to constructing portfolios, which is to say that it looks at companies with acceptable valuations, ones that are expected to do well in the future, rather than just at specific industries. The fund managers also believe in active management. Potential investors should thus be willing to accept high levels of portfolio turnover.
Here are a few key facts to consider about the Matthews Japan Fund Investor Class (MJFOX):
The fund is well diversified, with 62 holdings as of September 2015, when it was managing assets worth $1.37 billion.
As of the September, its top 10 equity holdings included Toyota Motor Company (TM), Tokio Marine Holdings (TKOMY), and ORIX Corporation (IX), which together make up 7.6% of the fund's total portfolio.
According to MJFOX's June portfolio—the latest complete portfolio available to us—the fund is also invested into Nidec Corporation (NJ) and Murata Manufacturing Company.
Historical portfolios
For this analysis, we'll be considering MJFOX's holdings as of June 2015, which is the latest sectoral breakdown available. The fund's holdings after June reflect valuation-driven changes to the portfolio and not actual holdings themselves.
Below is a breakdown of sectors in the fund:
MJFOX, unlike some of its peers, is primarily focused on the Japanese industrials sector—the only sector commanding over 20% of the portfolio.
The fund has no investments in either the energy or the utilities sectors.
Aside from industrials, telecom services, and materials, its assets have been quite evenly distributed.
A look at the fund's portfolios since September 2014 reveals the following two major portfolio moves:
exposure to the industrials sector, which decreased from over 27% in September 2014 to 22% in September 2015. All of the fund's fall, then, does not seem to be attributable to a fall in stock prices
exposure to consumer staples, which increased from 12.9% in September 2015 to 15.4% in September 2015
Of course, a complete disclosure of the September 2015 portfolio would help us immensely in assessing the fund managers' portfolio moves.
But how did the Matthews Japan Fund Investor Class (MJFOX) perform in September 2015? Continue to the next part of this series to find out.