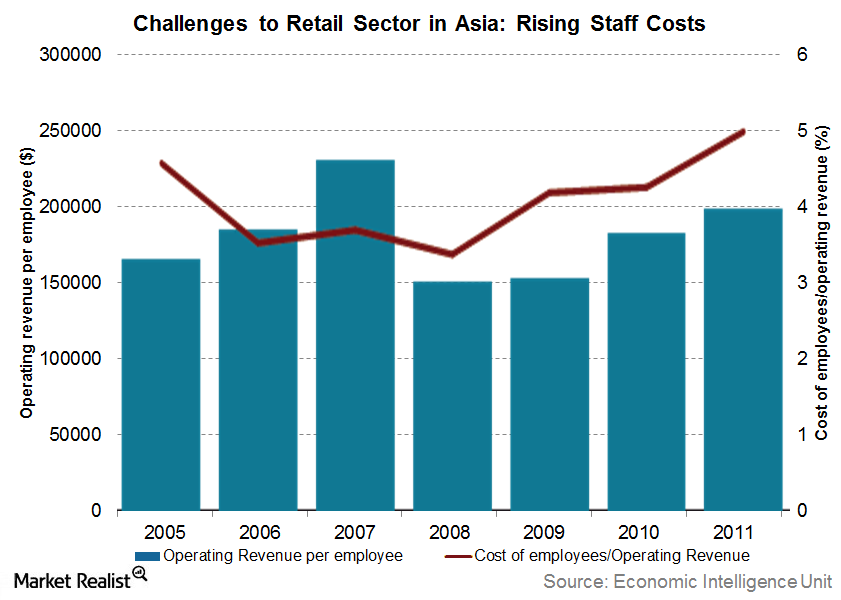 Retail Growth in Asia Faces Important Challenges
Meanwhile, the investment case for Indonesia (IF), ASEAN's biggest member, is closely tied to its population of some 254 million people. Over half of all Indonesians live in cities and this number increases by about 300,000 every year. What makes all this even more attractive to us is that consumer businesses aren't subject to stifling government controls, as tends to be the case with more "strategic" sectors such as defense, utilities or aviation. This means competition exists and innovation can follow.
Clearly not everything is perfect. For one, Chinese growth is decelerating. This may be a good thing in the long run because double-digit growth rates were, in hindsight, unsustainable. But in the short term the whole world suffers.
Article continues below advertisement
Asia is struggling to regain momentum in part because of its reliance on Chinese demand. While growth rates are still higher than in other parts of the world (FCO) (FAM), corporate earnings are falling, which may affect jobs and wages.
In particular, Asian economies (FAX) that are more reliant on foreign investment are being penalized by indiscriminate capital outflows from the region. An expectation that the U.S. Federal Reserve (or Fed) will start raising interest rates later this year is also to blame.
Market Realist – The following are the key challenges facing retail growth in Asia (GRR).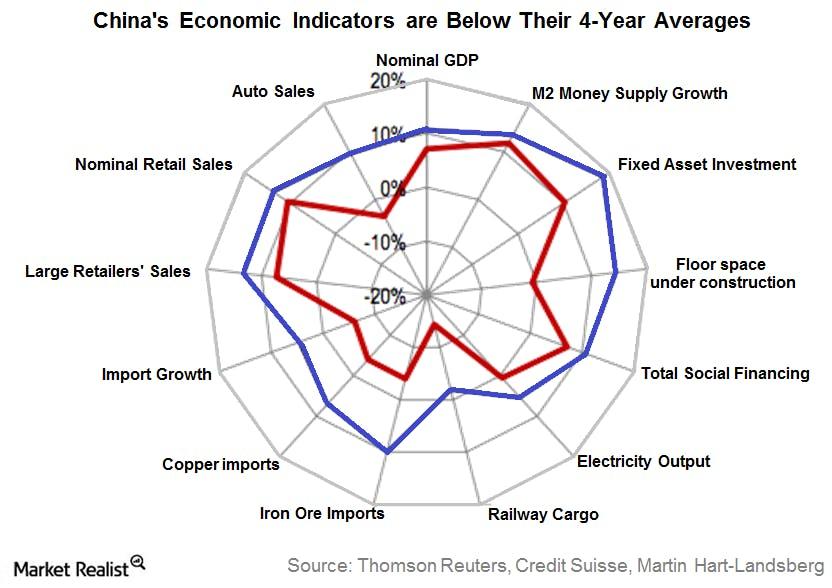 Article continues below advertisement
Slowdown in China: The recent economic slowdown in China (GCH) has worried investors around the globe. The graph above shows how most economic indicators in China are now below their four-year averages. A slowdown could halt Chinese consumers in their tracks, which could prove to be a setback for global growth.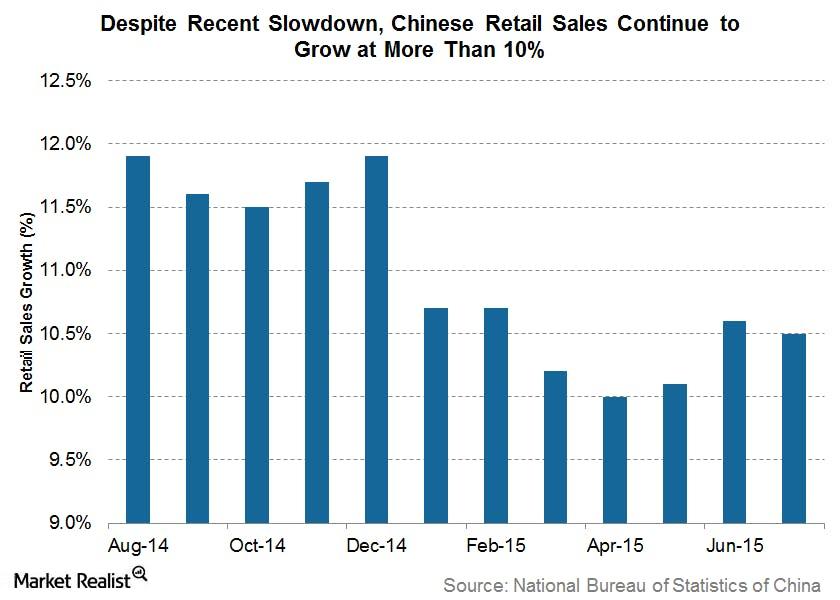 Article continues below advertisement
However, despite the slowdown, China (GCH) remains one of the fastest-growing emerging markets in the world. Retail sales growth has remained above 10% for most of the past year, and this trend isn't likely to reverse in the near future.
Government policies in India: Though India (IFN)(INDY) now has a pro-reform government, deregulation will be needed in order to unleash the country's full growth potential. This requires immense policy reforms and full liberalization of foreign direct investment in retail—a move that the ruling party has been publicly averse to.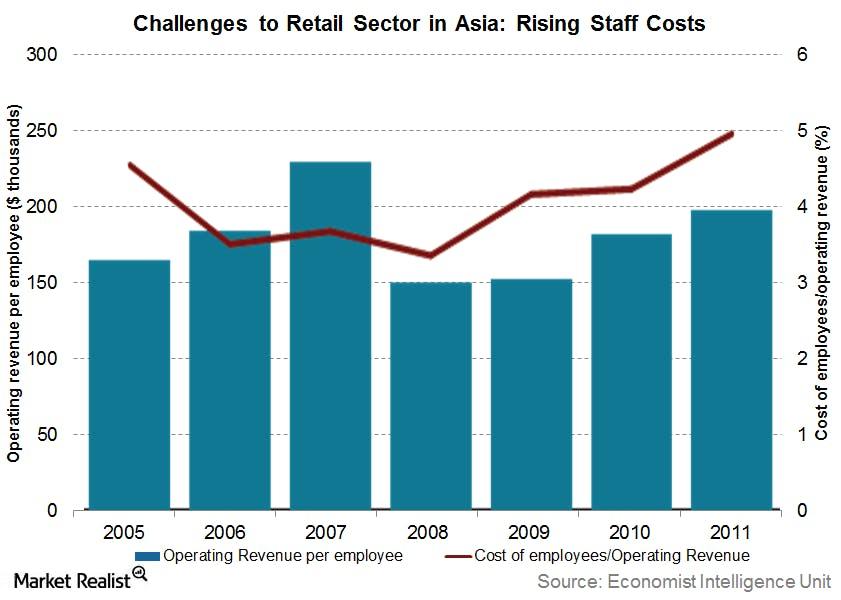 Skilled labor is in short supply, implying high training costs for corporates. Though wages are lower than in the rest of the world, staffing costs are rising steadily. As you can see in the graph above, wages in Asia grew by 3.5% in 2005 and accelerated to 5% in 2011 (Sources: World Bank, The Economist). Moreover, tough competition from organic and local retail companies is adding to staffing cost woes.
Read on to the next part of this series to see why long-term trends suggest sustained growth of Asia's retail sector.