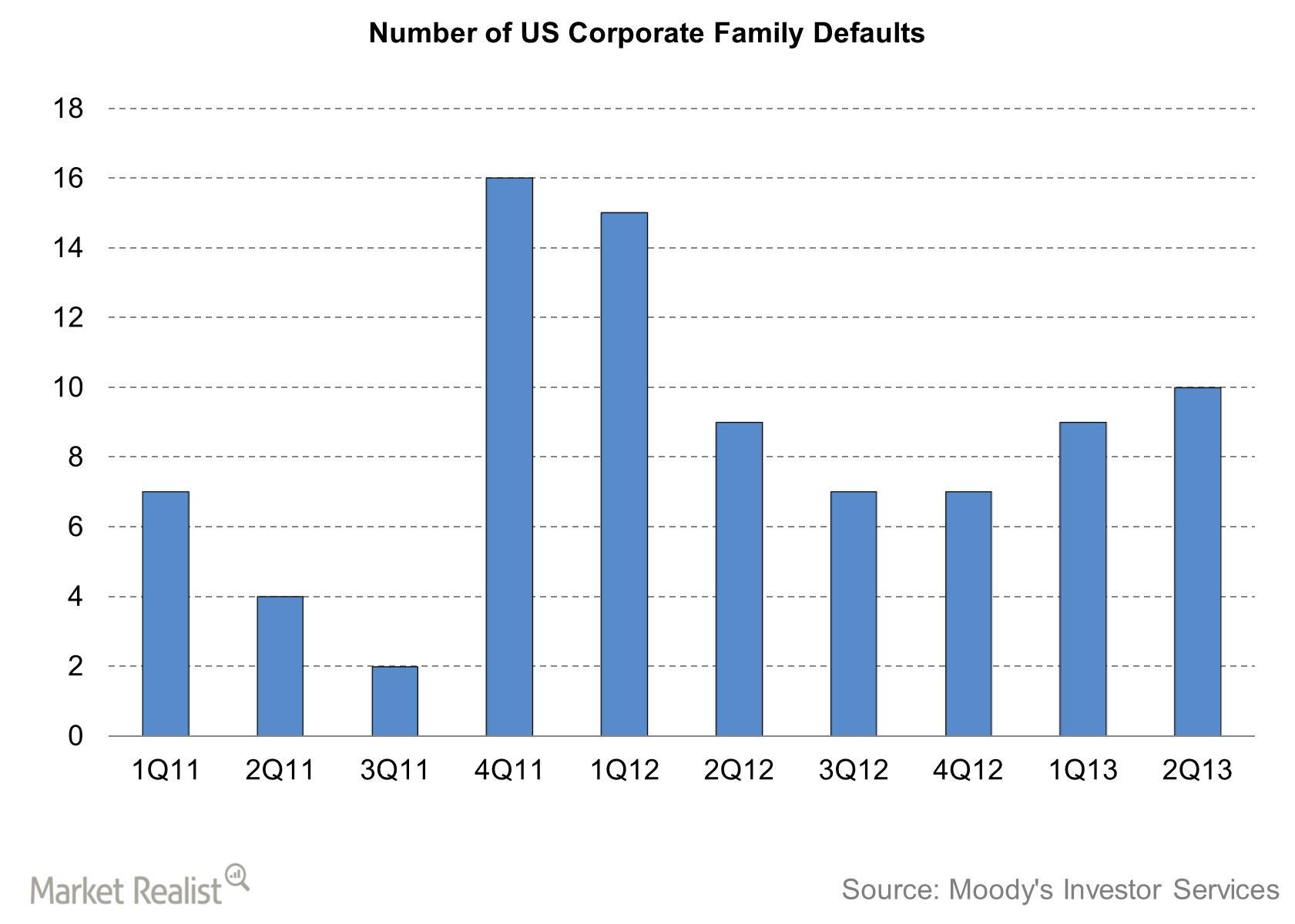 Must know: How default rate varies across rated bonds
By Alex Chamberlin

Nov. 22 2019, Updated 6:13 a.m. ET
The default rate is a consideration for investors in municipal, investment-grade corporate, high-yield, and emerging market bonds, but it's not relevant for U.S. Treasuries since it would be extremely rare that the federal government would default on its debt. U.S. Corporate Family defaults have declined steadily since the second quarter of 2013. Corporate Family ratings are opinions about the ability of companies (aggregated at the corporation level) to honor all of its financial obligations. Default rates have been quite low in the corporate bond market over time, averaging 1.47% of all outstanding issues from 1981 until 2012. Investment grade bonds defaulted at a rate of just 0.11% per year, while the default rate for below investment-grade (high yield) bonds was 4.26%.The vast majority of defaults have occurred among the lowest-rated issuers. From 1981 to 2012, the average for highest rated securities AAA and AA were 0.0% and 0.2%, respectively. Comparatively, the default rate among second lowest B-rated issuers was 4.48%, but for the lowest tier, CCC/C, the default rate was 26.82%.
Article continues below advertisement
By the end of 2013, high-yield bonds were defaulting at an annual rate of approximately 2%. That is well below the long-term average of about 4%. Defaults are likely to remain low in coming months as the Federal Reserve continues to hold down rates. At these low rates, high-yield companies can easily refinance their debt. But when rates rise, refinancing will become expensive and default rates will climb. In comparison, many of the lowest quality securities have already rallied sharply, and their upside is limited subsequently.