Why Disney's Parks and Resorts business is a valuable growth driver
In 2013, Parks and Resorts revenues increased 9%, to $14.1 billion, and segment operating income increased 17%, to $2.2 billion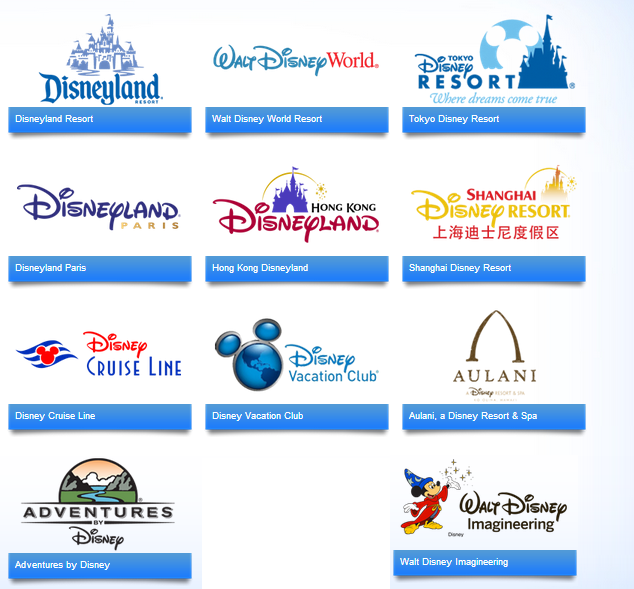 Disney parks
Disney stated in one of its annual reports, "The parks are where we make the closest emotional connection with consumers as millions of them experience first-hand the magic of Disney every year."
In 2013, Parks and Resorts revenues increased 9%, to $14.1 billion, and segment operating income increased 17%, to $2.2 billion. The growth reflected increases at the company's domestic parks and resorts, Disney Vacation Club, and Hong Kong Disneyland Resort, partially offset by a decrease at Disneyland Paris and higher pre-opening costs at Shanghai Disney Resort.
Article continues below advertisement
Article continues below advertisement
Under the parks and resorts segment, Disney owns and operates the Walt Disney World Resort in Florida, the Disneyland Resort in California, Aulani (a Disney Resort & Spa in Hawaii), the Disney Vacation Club, the Disney Cruise Line, and Adventures by Disney. The company manages and has effective ownership interests of 51% in Disneyland Paris and 48% in Hong Kong Disneyland Resort. The company also licenses the operations of the Tokyo Disney Resort in Japan. The company's Walt Disney Imagineering unit designs and develops new theme park concepts and attractions as well as resort properties.
In fiscal 2011, Disney received Chinese central government approval to build and operate a Disney Resort in the Pudong district of Shanghai at a planned investment of approximately $4.7 billion (29 billion yuan). The construction of the project began in April 2011 and will include a theme park, two hotels, and a retail, dining, and entertainment area. The resort is owned by a joint venture in which Shanghai Shendi (Group) Co., Ltd owns 57% and Disney owns a 43% stake. An additional joint venture, in which Disney has a 70% interest and Shendi a 30% interest, is responsible for creating, constructing, and operating the resort. Shanghai Disney Resort is currently targeted to open by the end of calendar 2015.
How is revenue generated?
Article continues below advertisement
The businesses in the Parks and Resorts segment generate revenues predominately from the sale of admissions to theme parks, sales of food, beverage, and merchandise, charges for room nights at hotels, sales of cruise vacation packages, and sales and rentals of vacation club properties. Significant costs include labor, depreciation, costs of merchandise, food and beverage sold, marketing and sales expenses, repairs and maintenance, utilities, information technology, and cost of vacation club units.
Fiscal 2013 performance
The operating income growth in 2013 was driven by higher average guest spending and attendance at its domestic parks, partially offset by higher operating costs. Increased guest spending was due to higher average ticket prices, food, beverage, and merchandise spending, and average daily hotel room rates. Higher volume was due to park attendance growth, increased passenger cruise ship days, and higher occupied room nights at Walt Disney World Resort and, to a lesser extent, at the Disneyland Resort. Higher passenger cruise ship days reflected the launch of the Disney Fantasy in March 2012, while the increase in occupied room nights at Walt Disney World Resort reflected the opening of Disney's Art of Animation Resort in May 2012.
Article continues below advertisement
Article continues below advertisement
With the opening of the new Cars Land attraction in Disneyland California in 2012 and the transformation of Disney's California Adventure, the Disney Land resort delivered record attendance revenue and profitability in 2013. Walt Disney World also set new attendance records for the year, driven in part by the historic expansion of Fantasyland, which will be completed in 2014. It's beginning construction on an Avatar-themed area (Avatar Land) in Disney's Animal Kingdom and continuing its progress towards the full roll-out of MyMagic+. MyMagic+ is built around microchip-embedded wristbands, known as "MagicBands," that function as all-in-one tickets, room keys, credit cards, and Fastpasses. It's also developing a new reservation system, "Fastpass+," that allows guests to book ride times weeks in advance. The systems are still in a testing phase and limited mainly to guests staying in Disney-owned hotels.
International attendance in its domestic parks also reached an all-time high in fiscal 2013. Internationally, Tokyo Disney Resort and Hong Kong Disneyland also had record attendance this year. Disney recently announced that Hong Kong will be home to its first Marvel-themed attraction when the Iron Man Experience opens in late 2016. In the last two years, the new Toy Story Land, Grizzly Gulch, and Mystic Point have increased the size of the park by approximately 25%, bringing the number of attractions and entertainment offerings at Hong Kong Disneyland to more than 100.
At Disneyland Paris, increased guest spending was more than offset by lower attendance, fewer occupied room nights, and labor and other cost inflation.
According to the 2012 Theme Index: Global Attractions Attendance Report published in June 2013 by The Themed Entertainment Association (TEA) and AECOM, overall growth in the North American theme park market was substantial in 2012, with 131.6 million visits to the top-20 theme parks, equal to 4.6 million more visits or 3.6% higher than 2011. The North American market saw major reinvestment at major operators' parks in 2012 and 2013. In 2012, Orlando led the way with The Wizarding World of Harry Potter at Universal Studios Florida. In 2013, it was Southern California, with substantial increases at Disney California Adventure (where additions included Cars Land) as well as universal Studios Hollywood (which added Transformers: the Ride 3-D). The growth in attendance at theme parks is expected to continue due to a recovery in the U.S. economy.
To learn more about investing in the theme park industry, see Why Cedar Fair is a very good business.