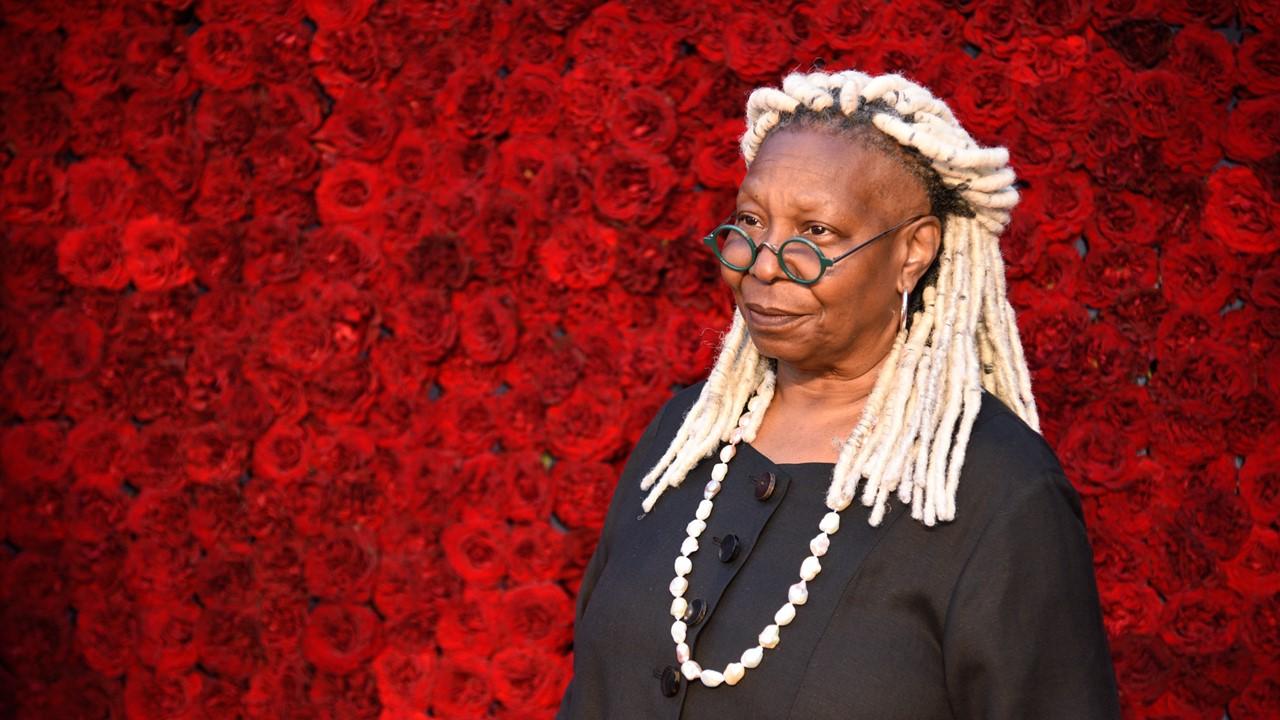 Whoopi Goldberg Has Made Millions, Career Spans Decades in Hollywood
By Kathryn Underwood

Feb. 2 2022, Published 10:03 a.m. ET
Whoopi Goldberg has been a staple in Hollywood for decades as a comedian, actress, producer, and talk-show host. As an actress with early roles in films including The Color Purple and Ghost, she has continued to act and perform comedy. Early in 2022, she has been a source of controversy on The View. Goldberg's net worth is estimated at $60 million today.
Article continues below advertisement
Whoopi Goldberg
Actor, Comedian, Producer, Talk-Show Host
Whoopi Goldberg, born Caryn Johnson, has been entertaining audiences since the 1970s on comedy stages. In the 1980s, she reached the big screen. Her one-woman show Whoopi Goldberg ran for 156 Broadway performances and she launched a successful film career soon after. Goldberg has starred in The Color Purple, Ghost, the Sister Act films, and many more. She has co-hosted The View since 2007.
Birthdate: November 13, 1955
What's Whoopi Goldberg's salary on "The View"?
Goldberg's salary from The View is reported to be about $8 million per year, according to CelebrityNetWorth. In 2016, Variety reported that she would earn about $5 million–$6 million annually on her new contract. Goldberg has been a co-host and moderator on The View since 2007. The show's female co-hosts share their diverse viewpoints and cover current events.
Article continues below advertisement
Goldberg replaced former host Rosie O'Donnell, and the show saw a 7 percent higher viewership that year compared to the previous year.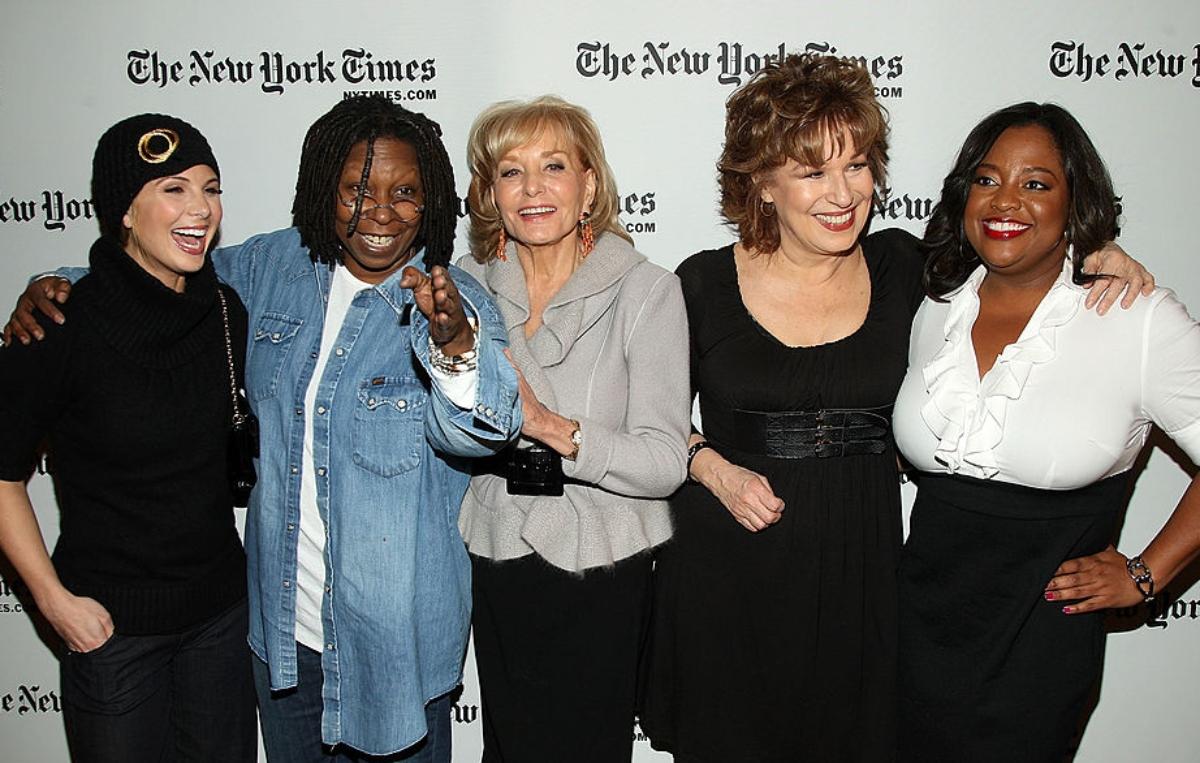 Article continues below advertisement
Whoopi Goldberg has a vast career in entertainment.
Goldberg has performed as an actress, comedian, television host, singer, and film producer. She's one of few entertainers to have achieved "EGOT" status, as the winner of Emmy, Grammy, Oscar, and Tony Awards during her career. Goldberg has hosted the Academy Awards multiple times.
For The Color Purple, Goldberg earned an Academy Award nomination, and she won the 1991 Academy Award for Best Supporting Actress for her role in Ghost. Her other film roles include:
Sister Act;
Sister Act 2: Back in the Habit;
Corrina, Corrina
Goldberg has also had roles in Tyler Perry films.
Article continues below advertisement
Goldberg's Grammy win came for Best Comedy Recording in 1985. In 2002, she won a Tony Award for her role as producer of the Broadway production Thoroughly Modern Millie. For The View, Goldberg has received over 20 Emmy nominations, and snagged the win in 2009.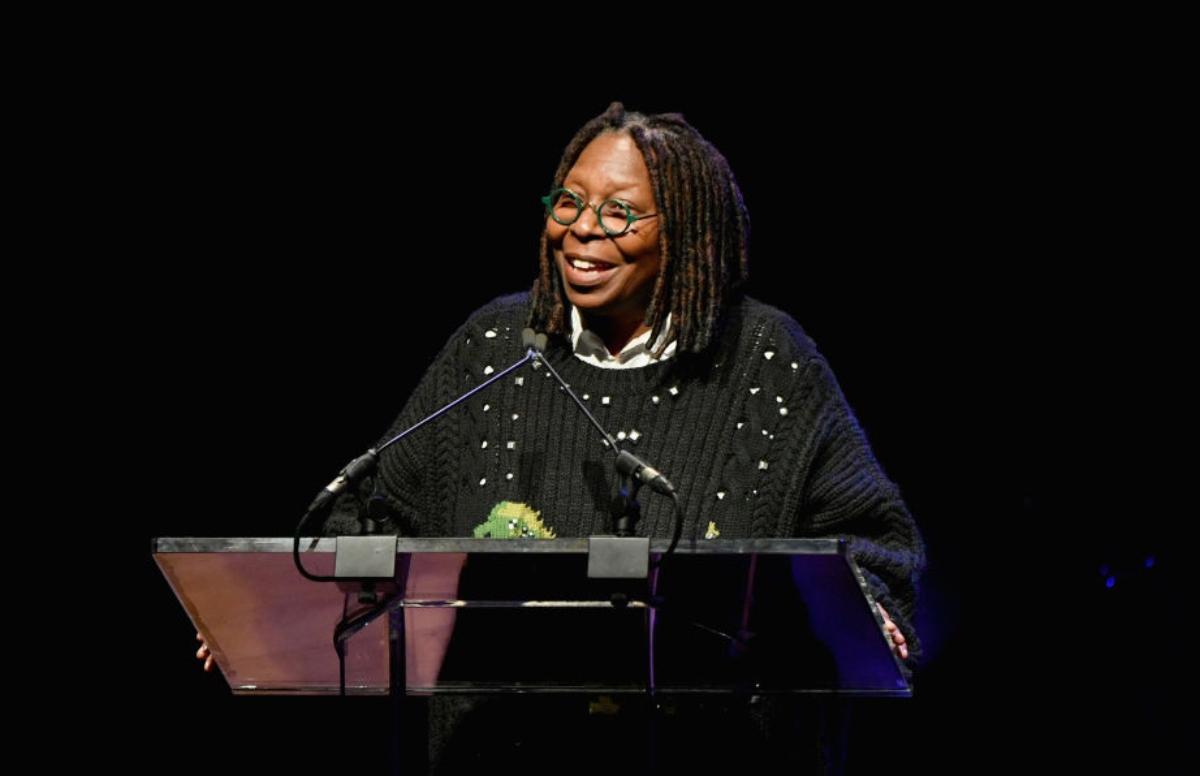 Article continues below advertisement
How did Whoopi Goldberg build her net worth?
Goldberg's net worth is estimated at $60 million, which seems reasonable considering that she has worked in show business for more than four decades. Her acting and comedy success led to endorsement deals with brands like Slim-Fast and The Gap.
Goldberg has invested in several real estate properties, including her primary home in New Jersey that was purchased for $2.8 million in 2009. She has owned luxury homes in Berkeley, Los Angeles, Vermont, and New York—many of which she has since sold.
Article continues below advertisement
Why was Whoopi Goldberg suspended from "The View"?
Goldberg, who's known for making inflammatory or controversial remarks on The View, was suspended for her comments related to the Holocaust. The two-week suspension by ABC News follows the show on January 31, 2022, in which she said that the Holocaust wasn't rooted in race, but in "man's inhumanity to man."
Goldberg apologized on The Late Show With Stephen Colbert on Jan. 31 and on The View on Feb. 1. Goldberg said that she tends to think of race in terms of skin color.