Here's What's Next for Georgia's Two New Senators-Elect
After an expensive and contentious special election, two new Democrat senators-elect will represent the state of Georgia. But when will they be sworn in and ready to work?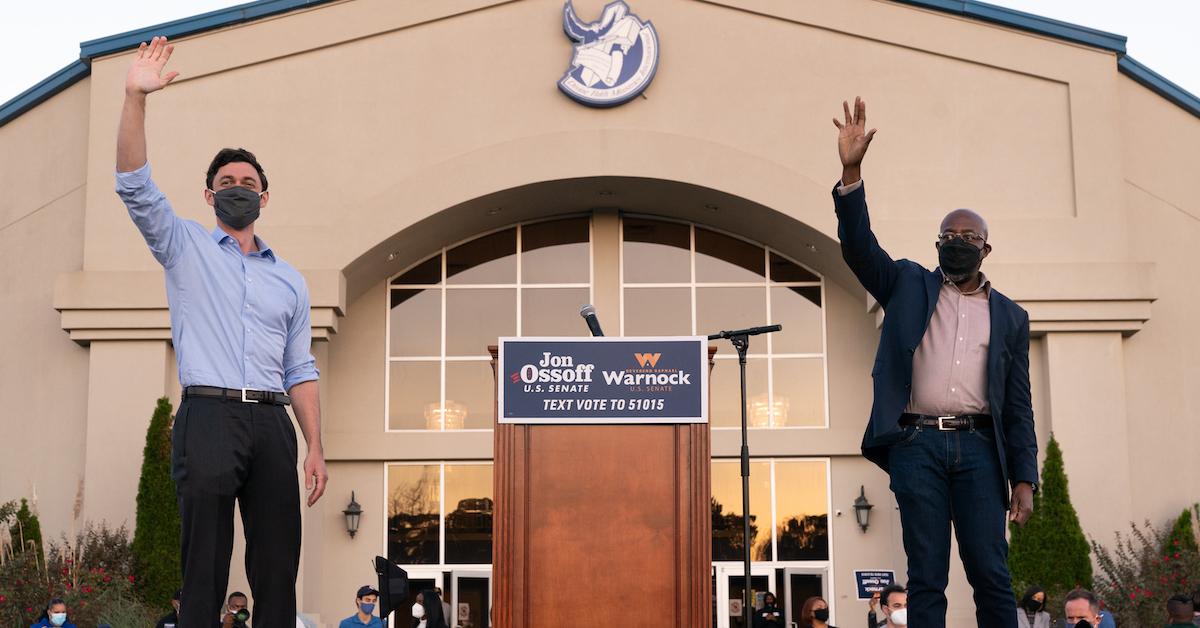 Democratic senatorial candidates Rev. Raphael Warnock and Jon Ossoff each appear to have passed the threshold that would incite a recount. They both have been declared the projected winners of their races to represent Georgia in the U.S. Senate.
Article continues below advertisement
Article continues below advertisement
While that marks the end of one of the two most expensive Senate races in history, it's just the beginning for a newly blue Georgia and its two senators-elect. Here's what to expect in the coming days — such as when the new Georgia senators will be sworn in and take their place in the Capitol.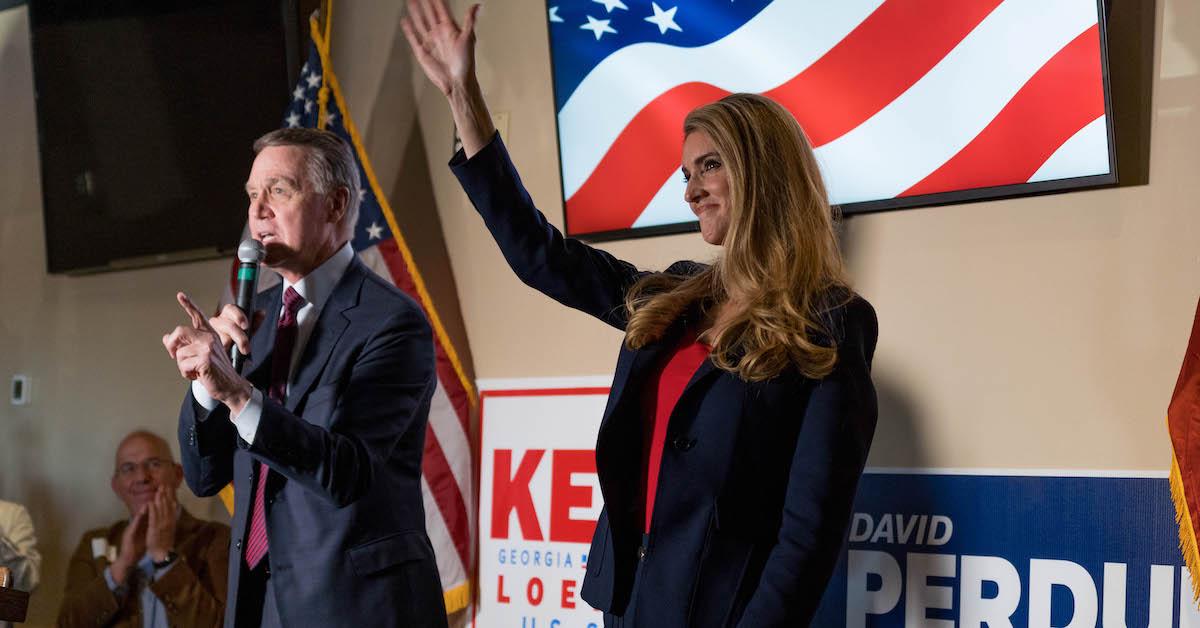 Article continues below advertisement
First off — until they're sworn in, Georgia only has one senator.
Because former Senator David Perdue's term ended on January 3, 2021, he is no longer representing the Peach State. While we wait for the new Georgia senators to be sworn in, the seat Perdue vacated will remain empty. Meanwhile, Sen. Kelly Loeffler, who was appointed to replace Sen. Johnny Isakson in January of 2020, will remain in her role until Warnock takes his oath.
Until the recount votes are certified, that leaves us with 99 senators. According to Georgia state law, counties must certify their ballots by 5 p.m. ET on the second Friday following the date of the election, which gives a deadline of Jan. 15. The swearing-in could be as soon as that evening if there aren't delays to the final certification.
Article continues below advertisement
Article continues below advertisement
A recount is unlikely to delay the new Georgia senators being sworn in.
Since it appears both senators-elect exceeded the 0.5 percent margin threshold, it's more likely than not that Georgia Secretary of State Brad Raffensberger won't require recounts in either race. While either losing candidate or any election official can petition for a recount if they suspect there are discrepancies or errors in the count, experts are hopeful there won't be a repeat of November.
That said, as of the time of this writing, neither projected loser has conceded. A statement from Perdue on Jan. 6 indicated he will wait until "all legally cast ballots are properly counted."
Article continues below advertisement
Article continues below advertisement
While the statement concluded that the campaign believes "in the end, Senator Perdue will be victorious," most election experts say the math is simply not in either his or Loeffler's favor.
Article continues below advertisement
After an expensive battle, Senator-elect Warnock will have to run again in 2022.
Since Senator-elect Ossoff ran against an incumbent serving a normal term, he will serve a full six years once he is sworn in. But his fellow Senator-elect, Rev. Warnock, is essentially finishing out a term that began in 2016 when Loeffler's predecessor, Johnny Isakson, won his bid for a third term.
Article continues below advertisement
Article continues below advertisement
The 76-year old was diagnosed with Parkinson's disease prior to his re-election and resigned December 31. 2019 citing health reasons. Following his departure, newly sworn-in Georgia governor Brian Kemp appointed Kelly Loeffler as the interim replacement. In accordance with Georgia law, a special election was called to determine a permanent replacement for Isakson.
There is no primary for such a special election in Georgia, so several candidates from both major parties vied for the seat, including Loeffler. In that November race, no single candidate secured more than 50 percent of the vote, triggering the runoff election that concluded Jan. 5.
After he is sworn in, Warnock will resume the term that began in January of 2017 and which will conclude in January of 2023. Ossoff, meanwhile, begins a six-year term the moment he is sworn in and will not face reelection until 2026.