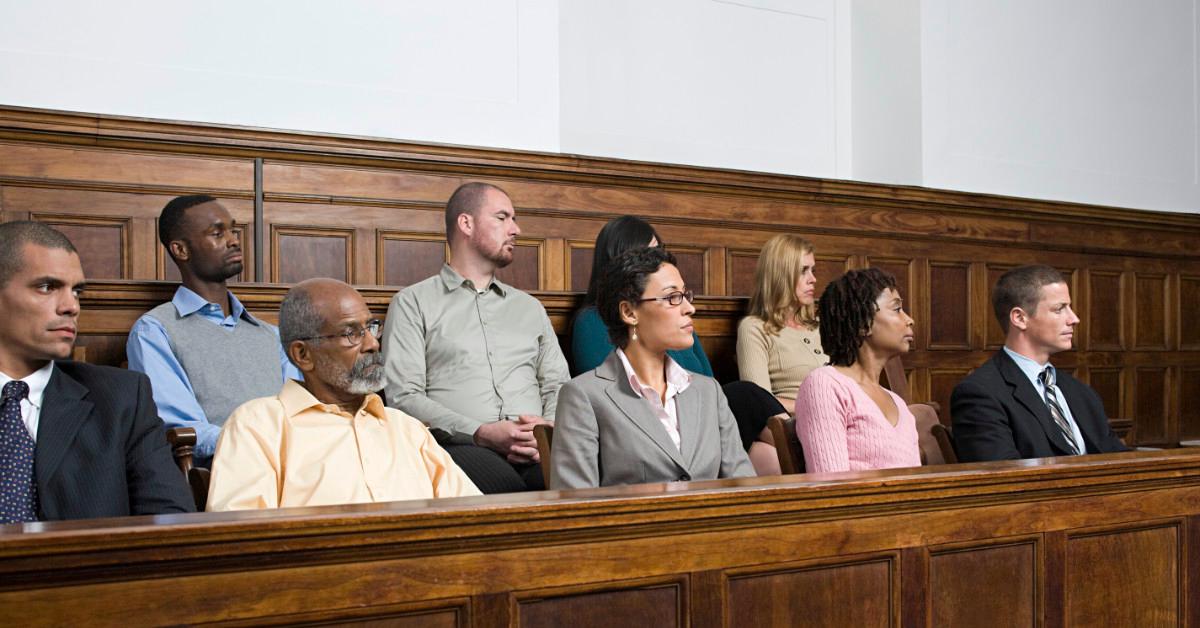 Jury Duty Can Be Costly, but Skipping It Might Be Costlier
By Dan Clarendon

Apr. 12 2022, Published 3:48 p.m. ET
A 2003 Nova Law Review article included a humorous "Juror's Prayer," with verses like these: "Dear God, please give me an excuse in a hurry / Something keep me off this stupid jury / My job! My kids! My sick Aunt Bea! / Who could survive even a day without me? … Now is the time, the voir dire est fini/ Please, God, don't let them pick me / Did I mention I'm scheduled for brain surgery?"
Once you learn what happens if you skip jury duty, however, you might think twice about being a no-show.
Article continues below advertisement
One of the biggest reasons people skip jury duty is the financial impact of missing work. Federal jurors are paid $50 a day, according to the Administrative Office of the U.S. Courts, while the Circuit Court of Cook County in Illinois pays $17.20 per day. And employers aren't required by federal law to continue paying a juror's salary during their jury service.
Even so, the consequences of skipping jury duty can be far costlier than any lost wages.
Skipping jury duty could lead to penalties or even jail time.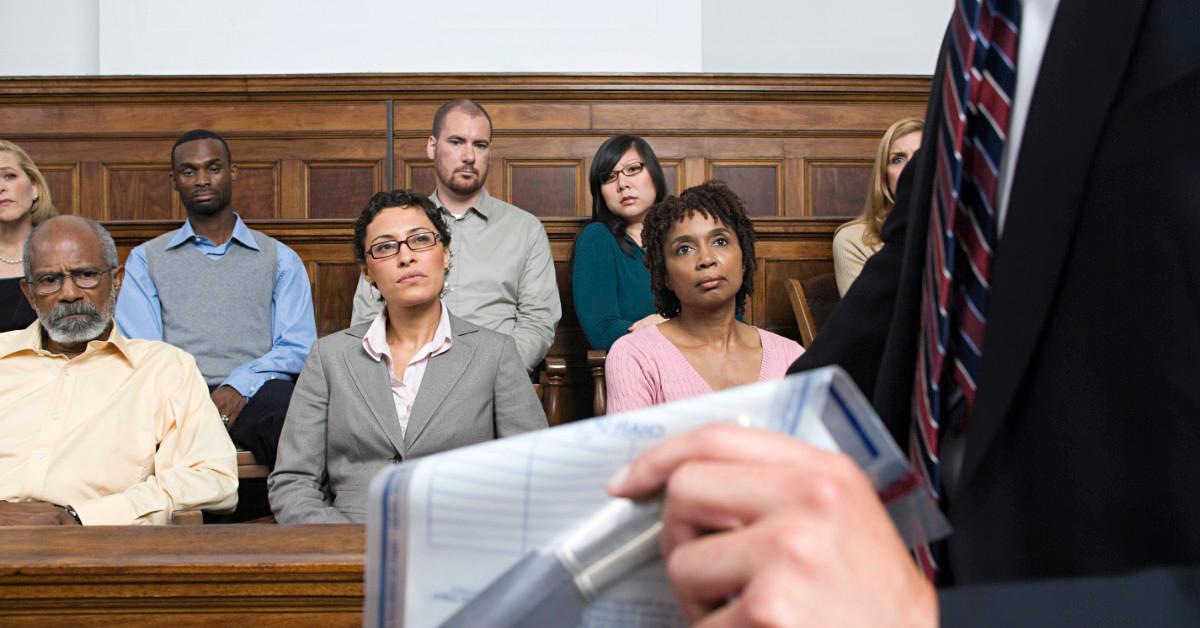 Attorney Joshua Goldstein explained to Reader's Digest last year that the letter stating you've been selected for jury duty is "a legally enforceable court summons." And ignoring that letter can come at a great cost.
According to the magazine, different states enforce different consequences for a person who bails on jury duty—and metropolitan areas tend to be stricter about penalizing no-shows.
Article continues below advertisement
In Massachusetts, 48,000 jury-duty skippers were recently fined $2,000 each. In Texas, on the other hand, failing to appear for jury duty "can lead to a fine of up to $1,000 and up to six months of jail time," attorney Edith Pearce told Reader's Digest.
Lawyer Vik Monder, meanwhile, told the magazine that even if you avoid those punishments, you might spend more time defending your case than you would have spent as a juror on someone else's case.
Jury-duty skippers may have to attend show cause hearings—or else be issued a bench warrant.
Third Circuit Court Judge Robert Colombo talked about these consequences to WXYZ in Detroit, Mich., in March 2017, about a month before he was scheduled to have what's called a "show cause hearing" with 300 people who had made a habit of skipping jury duty. The year before, about 22,000 of the 62,000 some odd people called to serve as jurors were no-shows.
"When you sit as a juror, you sit as a judge," Colombo told WXYZ. "You do the exact same things as I do."
The people slated to appear at the show cause hearing would be asked to reschedule their jury duty or provide a valid reason why they couldn't serve on a jury. Those who still refuse to do their jury duty would face a fine of $250 or jail time. And for those who skipped the show cause hearing? "A bench warrant will be issued for your arrest," Colombo said.