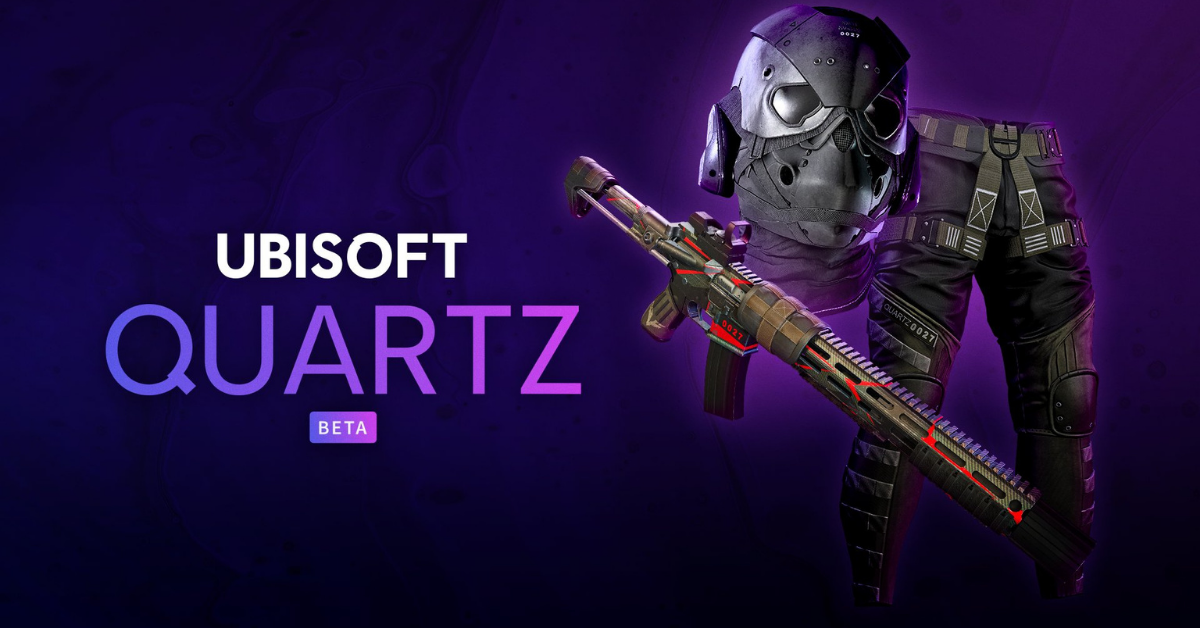 Ubisoft Focuses on Sustainability, Launches Ubisoft Quartz NFT System
By Alyssa Exposito

Dec. 9 2021, Published 8:31 a.m. ET
The french video-gaming company Ubisoft announced the launch of Ubisoft Quartz, which is an eco-friendly system for NFTs (non-fungible tokens).
Ubisoft is the first major AAA to join the NFT hype and announce its collection of in-game NFTs called "Digits." Before getting your hands on these NFTs, here's what you need to know.
Article continues below advertisement
The move to launch Ubisoft Quartz NFTs intends to "grant players more control than ever." By generating them on the blockchain, it could potentially provide players with "more autonomy and agency," says Ubisoft.
Since these NFTs provide players with complete ownership and agency, the introductions of NFTs "genuinely make players stakeholders of our games." Here's how to get ahold of these "Digits" NFTs.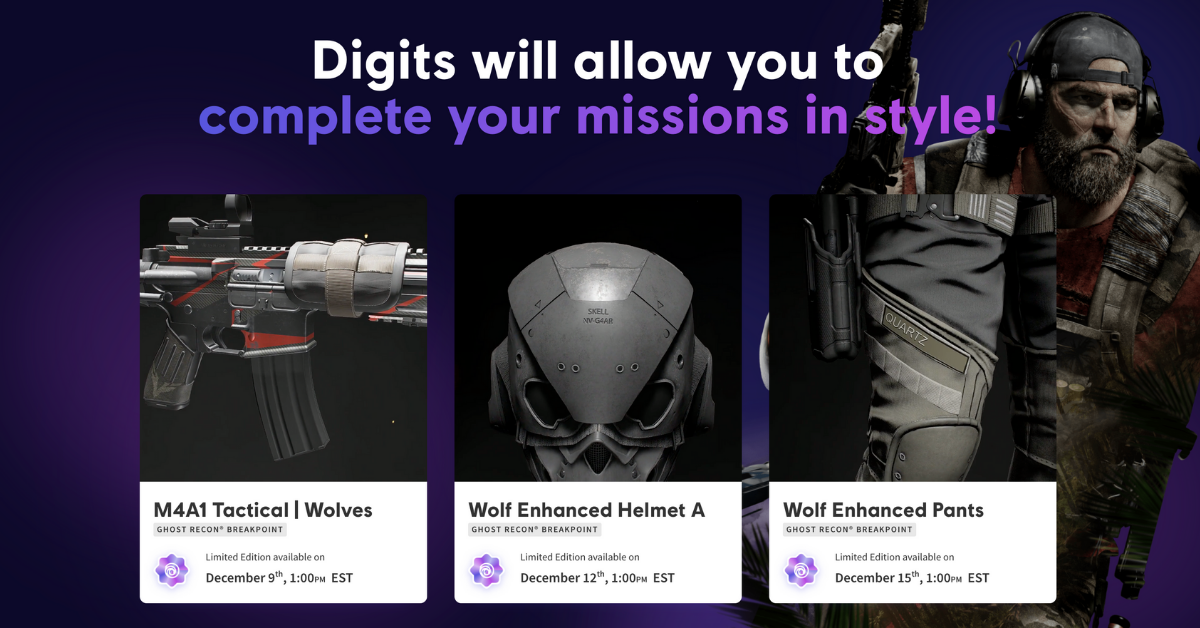 Article continues below advertisement
What does the Ubisoft Quartz NFT platform offer?
The Ubisoft Quartz platform got introduced as "the first platform for playable and energy-efficient NFTs in AAA games." These NFTs, or as Ubisoft refers to them, "Digits," are in-game cosmetic vehicles, weapons, and accessories that players will be able to trial in the PC version of Tom Clancy's Ghost Recon.
Representing digital scarcity, "Digits" will be released as limited editions, collectibles that make up a fixed number of cosmetic items. While this sounds appealing to most collectors, impression data collected showed a more negative attitude towards the impending collection.
Article continues below advertisement
How to get the Ubisoft Quartz NFT that grants access to "Ghost Recon."
For those interested in the free NFT on the eco-friendly platform, Ubisoft Quartz, the following must be completed:
Create an account on Ubisoft
Give and confirm e-mail address
Agree to Ubisoft's Term of Service and Terms of Sale
Login in to Ubisoft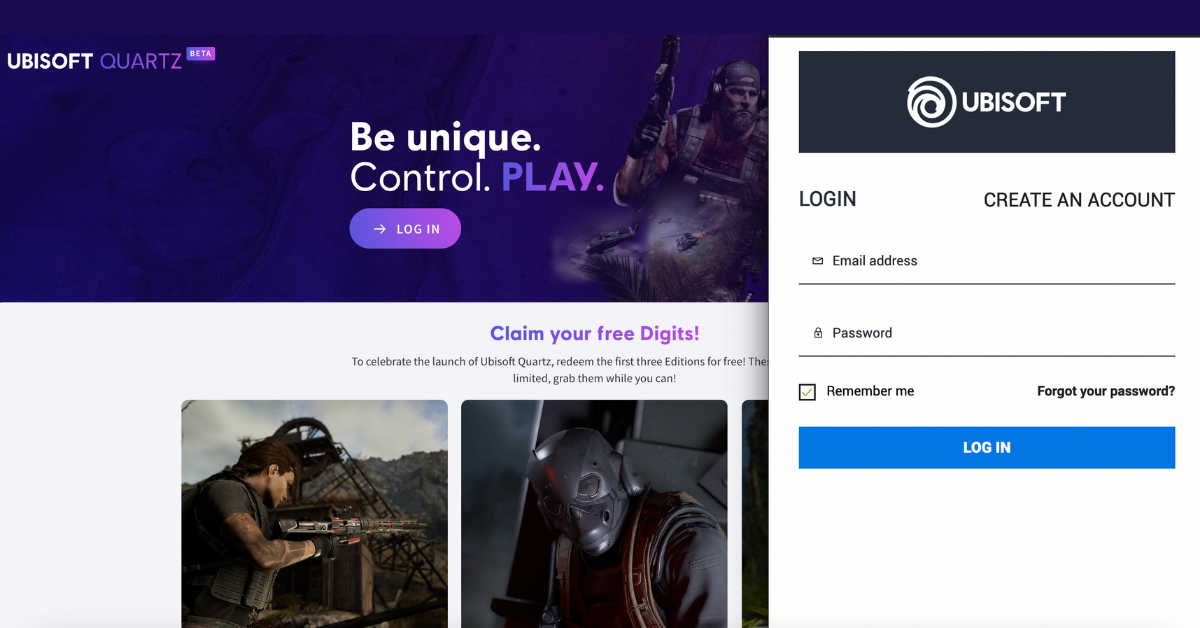 Article continues below advertisement
Once completed, users can purchase the limited editions "Digits" on Dec. 9, 12, 15 at 1:00 p.m. EST. Users should note that while Ubisoft is attempting to align itself with decentralized methods and operating on a blockchain, it's still a centralized game. It doesn't provide the same autonomous features as other blockchain-based games.
The Ubisoft Quartz NFT platform has received mixed reviews.
The collection is centered on digital rarity with serial numbers, limited editions, and interestingly, it emphasizes player data. Uniquely, Ubisoft focuses on "the history of its (NFT) previous owners" and how their metadata is stored.
This emphasis has inadvertently turned some of its most loyal players away. Some players are turned off by the emphasis on collectible features and re-selling for profit. This element in games isn't novel.
Article continues below advertisement
More than criticizing Ubisoft Quartz for its alleged lack of innovation, critics think that the concept of owning an asset whereby it can be exchanged for fiat is more akin to gambling and "won't be allowed to happen."
Cryptonative and investor Matty (@DCBlogger) quickly attempted to open the discourse surrounding this notion while others chimed in to defend their respective points.
Article continues below advertisement
Regardless, Ubisoft has made history as the first AAA game to openly align itself with decentralization and NFTs. In contrast, other entities like Steam are openly against it.
Ubisoft Quartz appears to be a stepping stone to Ubisoft Metaverse. In a press release, Nicolas Pouard, the vice president of Ubisoft's Strategic Innovation Lab, said, "Ubisoft Quartz is the first building block in our ambitious vision for developing a true metaverse. And it can't come to life without overcoming blockchain's early-form limitations for gaming, including scalability and energy consumption."