Former Democrat Tulsi Gabbard Has a Modest Net Worth
Tulsi Gabbard represented Hawaii's second district for four terms in the House of Representatives. What is her net worth? Here are details on her career.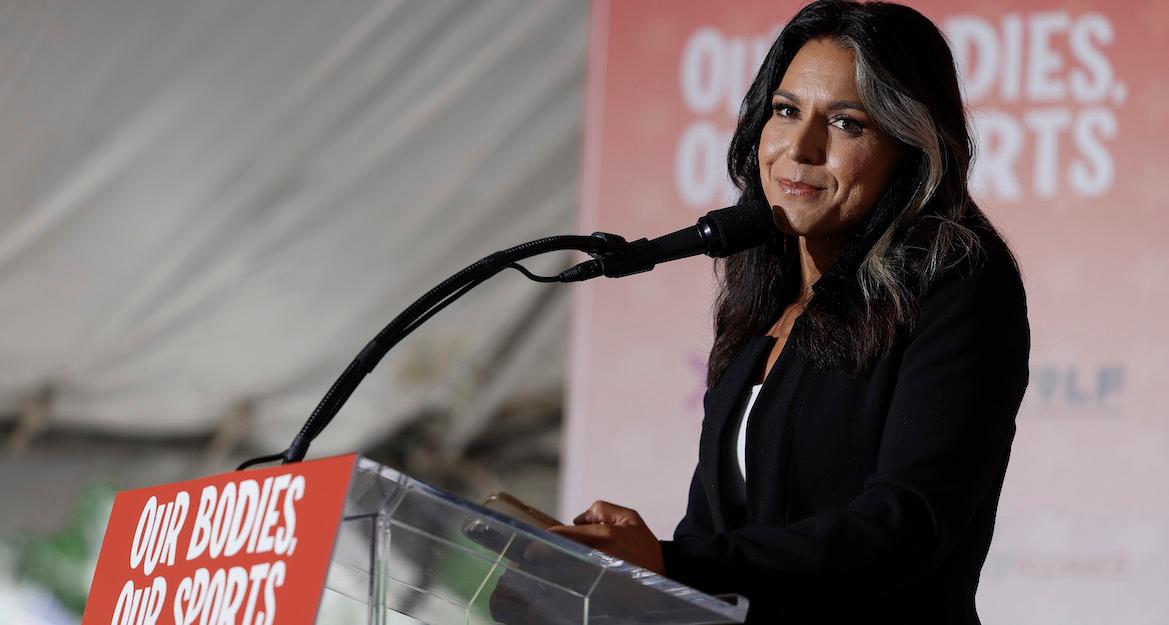 Former House of Representatives member Tulsi Gabbard has been a lifelong Democrat, representing Hawaii's second district between 2013 and 2021, and even running for president of the United States in 2020 before ending her campaign to endorse Joe Biden.
Article continues below advertisement
Article continues below advertisement
However, Gabbard, who has had her share of controversy, recently announced on Twitter that she is leaving the Democratic Party.
"I can no longer remain in today's Democratic Party that is under the complete control of an elitist cabal of warmongers who are driven by cowardly wokeness, who divide us by racializing every issue and stoking anti-white racism," she said.
So, how much is Gabbard worth today, and what is her current political affiliation? Keep reading to find out.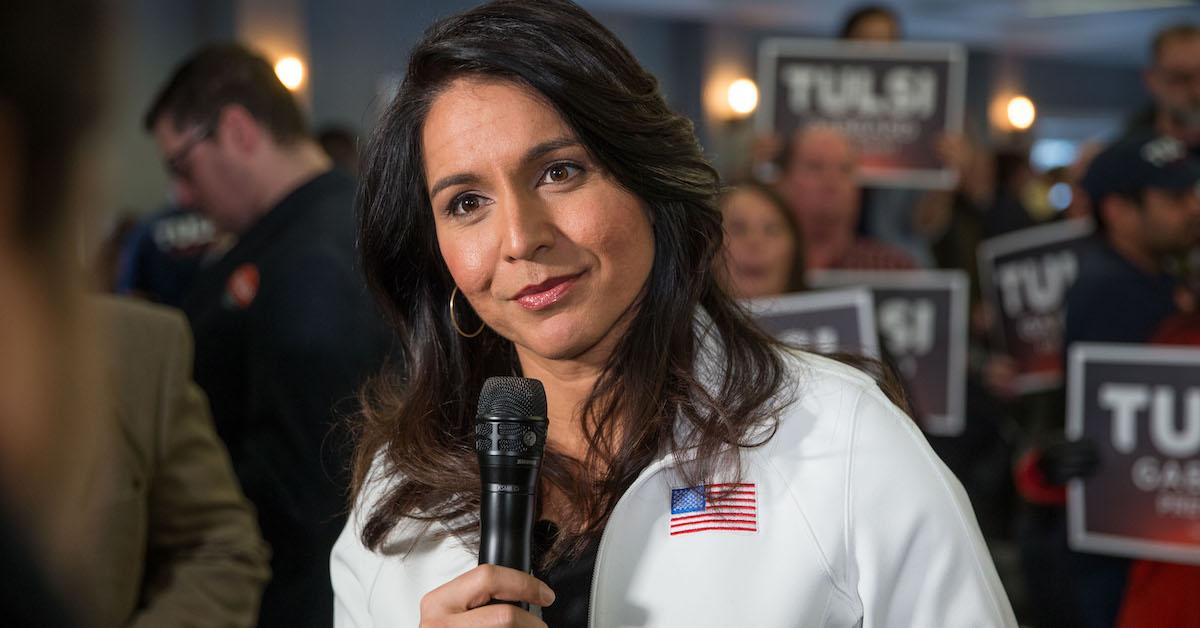 Article continues below advertisement
Before politics, Gabbard had a career in the military.
Gabbard served in the United States Army, enlisting in the Hawaii Army National Guard in 2003. She has received the Combat Medical Badge and the Meritorious Service Medal.
Gabbard also worked in two units — United States Army Civil Affairs and Psychological Operations Command and the United States Army Reserve — and also served in the Iraq War.
Gabbard became a member of the House of Representatives in 2002 and at age 21 she was officially the youngest person elected to office on Hawaii's behalf.
However, her exit from the Democratic Party is not a huge shock, given some of her past comments. In 2015, she criticized the Obama administration for refusing to label the Islamic states and their beliefs as "Islamic extremism" and "radical Islam."
Article continues below advertisement
Article continues below advertisement
More recently, she criticized President Joe Biden for escalating tensions with Russia and "not caring about the American people."
"Permanent Washington loots us to serve the interests of the arms-manufacturing global oligarchy while we struggle to pay for gas/food/rent and our soldiers go on food stamps," she tweeted.
Gabbard has not shared a new political affiliation, but she did attend the Conservative Political Action Committee earlier this year.
Article continues below advertisement
Despite her decade-long political career, Tulsi Gabbard has a modest net worth.
According to Celebrity Net Worth, Gabbard has a net worth of $500,000, which is a modest number compared to other politicians. It was reported in 2019 that her net worth only sat at $500,000, which she earned mostly from real estate investing.
Article continues below advertisement
Tulsi Gabbard is a former House of Representatives member for Hawaii's second district, a United States Army Reserve officer, and a political commentator.
Birthdate: April 12, 1981
Birthplace: Leloaloa, American Samoa
Education: Hawaii Pacific University
Marriage: Abraham Williams
Children: None
Article continues below advertisement
She bought a house near Oklahoma City and the house was in foreclosure. The purchase was for $39,000, she saw a gain of $71,000 when she sold it for $110,000.
Gabbard also purchased a home worth $600,000 in Washington D.C. using a Veteran Affairs loan and began renting it out in 2017. It was reported she was making $20,000 a year from rental income. It isn't clear if she still has this property.
Gabbard also reportedly has a pension worth approximately $200,000. She has also tried her hand at investing in crypto, though she later revealed her assets in Litecoin and Ethereum are worth zero.