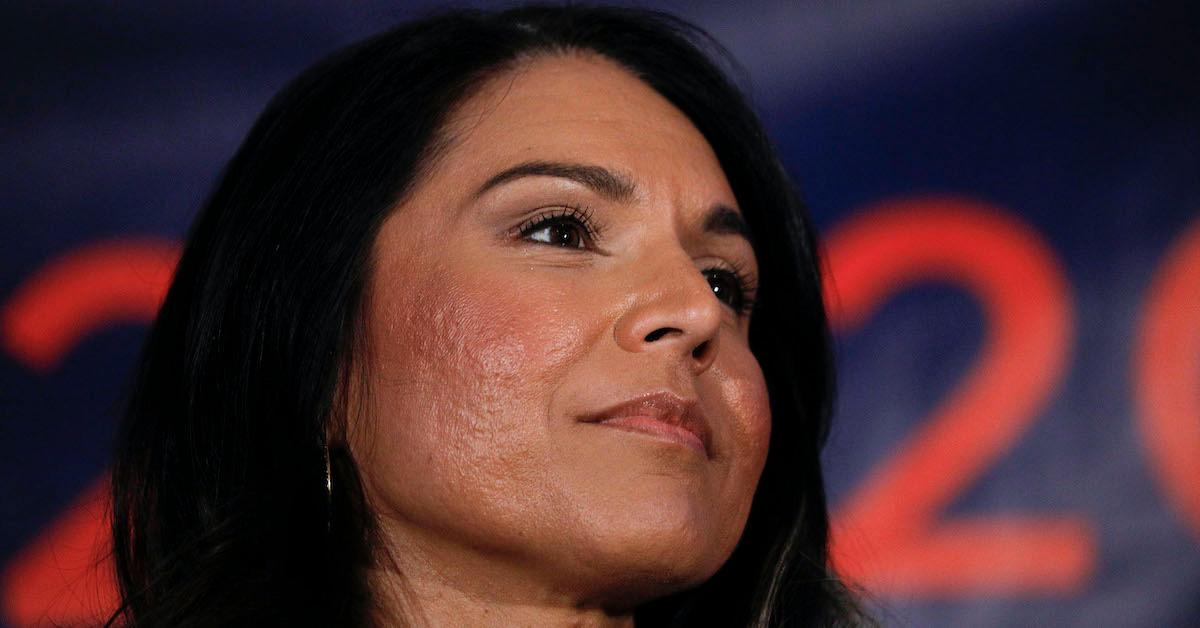 Former House of Representatives Member Tulsi Gabbard Has a Modest Net Worth
Article continues below advertisement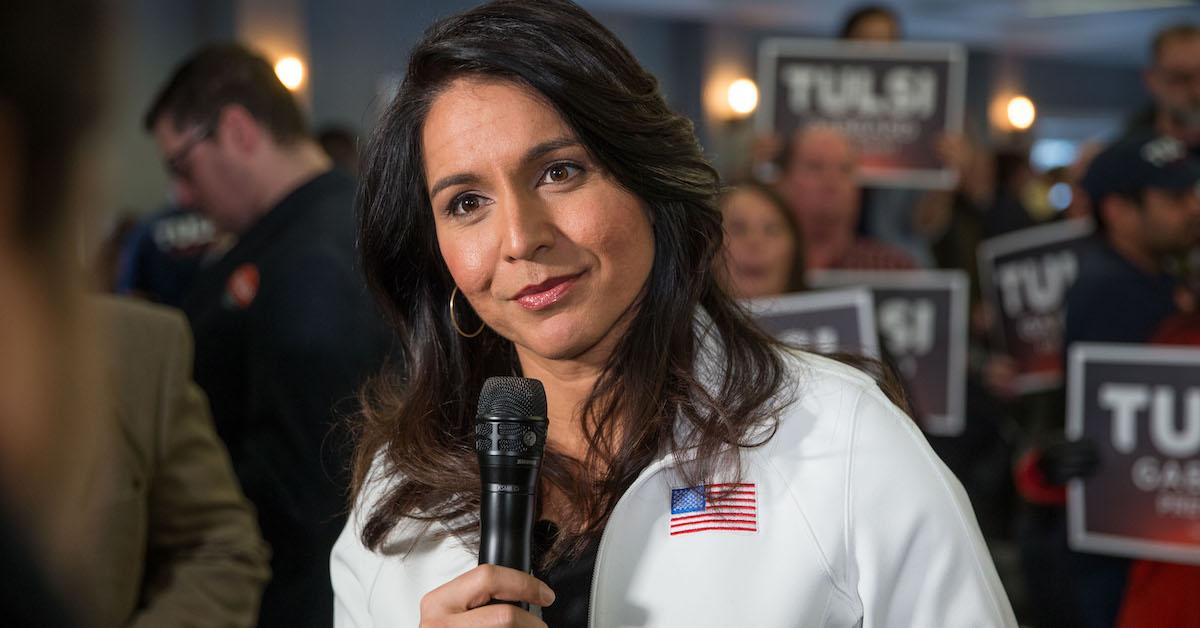 Article continues below advertisement
Tulsi Gabbard has made some inflammatory comments over the years.
Before Gabbard had a career in politics she served in the United States Army. She has served in the military since 2003 and is still an active member. She has received the Combat Medical Badge and the Meritorious Service Medal. Gabbard worked in two units — United States Army Civil Affairs and Psychological Operations Command and the United States Army Reserve. She also served in the Iraq War.
Gabbard became a member of the House of Representatives in 2002 and at age 21 she was officially the youngest person elected to office on Hawaii's behalf. During her term, she viciously opposed same-sex marriages in Hawaii. In 2019, Politico reported that Gabbard lamented her past anti-LGBTQIA+ efforts after facing pushback. Gabbard stated she grew up in a conservative and religious home, and that she believes in equality for all.
Article continues below advertisement
However, Gabbard included that she soon saw the hypocrisy in her beliefs. She said, "But I also grew up in a socially conservative household, where I was raised to believe that marriage should only be between a man and a woman. For a period of my life, I didn't see the contradiction in those beliefs." Her father Mike Gabbard also campaign against LGBTQIA+ rights in the past. Gabbard had four terms as a House of Representatives member.
Article continues below advertisement
She criticized the Obama administration in 2015 for refusing to label the Islamic states and their beliefs as "Islamic extremism" and "radical Islam." Gabbard stated she believed the matter extended far beyond semantics and is merely about having an "understanding of who our enemy is and how important that is."
Article continues below advertisement
Tulsi Gabbard
House of Representatives member for Hawaii
Tulsi Gabbard was a House of Representatives member for Hawaii's second district.
Birthdate: April 12, 1981
Birthplace: Leloaloa, American Samoa
Education: Hawaii Pacific University
Political affiliation: Democrat
Spouse: Abraham Williams
Tulsi Gabbard has a modest net worth.
According to Celebrity Net Worth, Gabbard has a net worth of $500,000, which is a modest number compared to other politicians. It was reported in 2019 that her net worth only sat at $500,000, which she earned from real estate investing. She bought a house near Oklahoma City and the house was in foreclosure. The purchase was for $39,000, she saw a gain of $71,000 when she sold it for $110,000.
Gabbard also purchased a home that she used as a rental property. She took out a Veteran Affair's loan to buy a house worth $600,000 in Washington D.C. She started renting it in 2017 and rakes in $20,000 a year from rental income. It isn't clear if she still has this property. Gabbard also reportedly has a pension worth approximately $200,000. She has tried her hand at investing in crypto, though she later revealed her assets in Litecoin and Ethereum are worth zero.