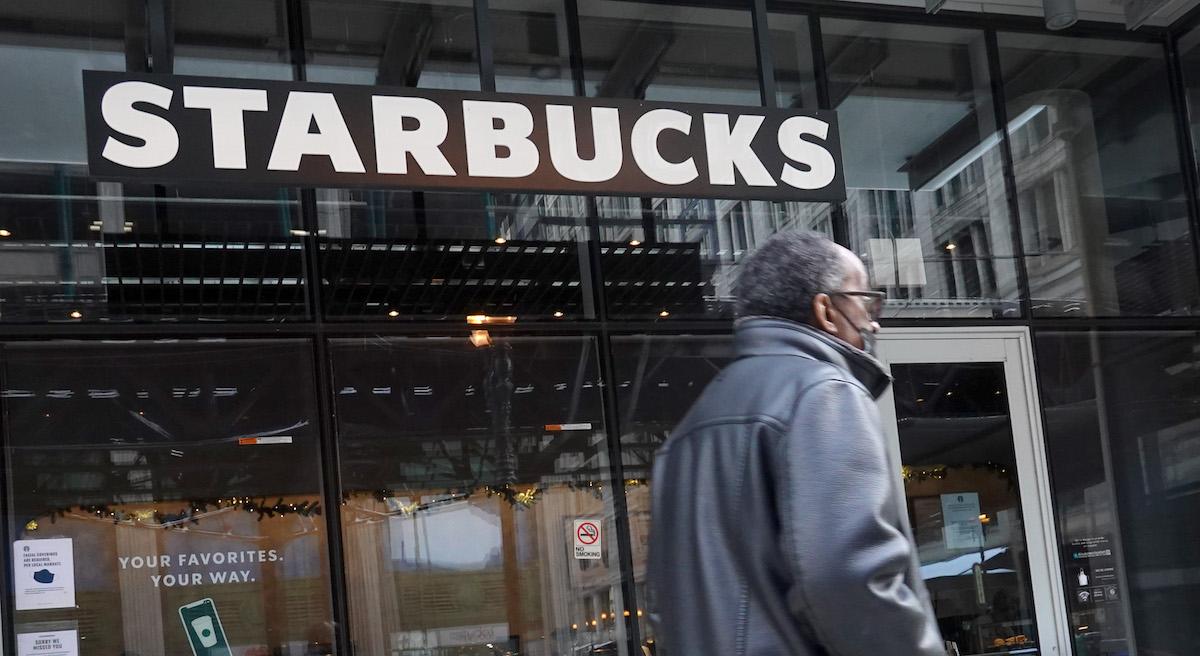 Starbucks Lifts Its COVID-19 Vaccine Mandate, Calls to Boycott Surge
On January 3, 2021, Starbucks decided that all of its U.S. workers had to be fully vaccinated against COVID-19 or be subject to weekly testing to comply with federal mandates. Over 220,000 U.S. employees had to disclose their vaccination status by January 10, 2021.
Article continues below advertisement
Article continues below advertisement
Over a year later, Starbucks updated the COVID-19 rules for its employees. On January 19, 2022, Starbucks reversed its COVID-19 vaccine mandate for employees. The decision was reportedly a follow-up after the Supreme Court voted 6–3 to strike down the Biden administration's proposal for vaccine mandates or regular COVID-19 testing requirements for companies with 100 or more workers.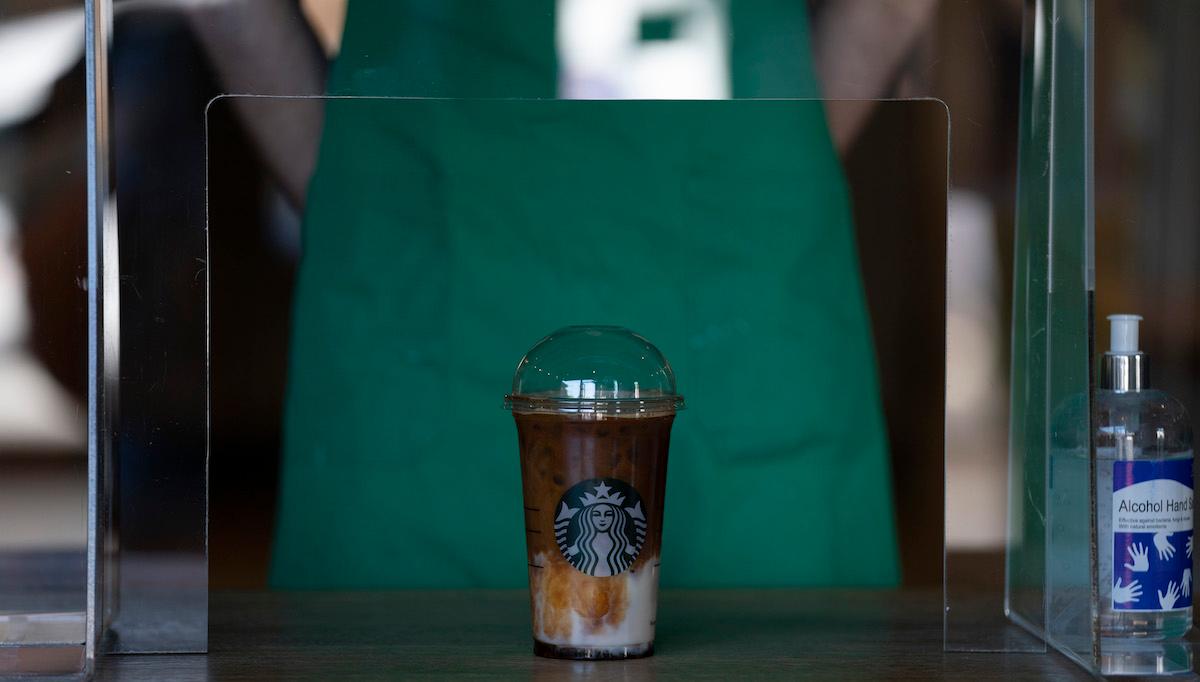 Article continues below advertisement
Starbucks still encourages COVID-19 vaccinations among its employees.
Starbucks COO John Culver wrote a company-wide memo and said, "We respect the court's ruling and will comply." Starbucks' previous decision to require employees to disclose their vaccine status revealed that "a vast majority" are fully vaccinated. However, the company didn't disclose what percentage of its employees weren't vaccinated out of the 90 percent that offered to disclose their status.
Although Starbucks has decided to do away with its COVID-19 requirements, the company is reportedly still encouraging employees to get vaccinated and wear medical-grade masks instead of cloth masks to work. Culver said, "I want to emphasize that we continue to believe strongly in the spirit and intent of the mandate. Thank you to the more than 90 percent of partners who have already disclosed their vaccination status, and to the vast majority who are now fully vaccinated."
Article continues below advertisement
Article continues below advertisement
Other companies have also responded to the Supreme Court's decision.
When Starbucks decided to repeal its COVID-19 rules, it made headlines immediately since many other companies have chosen to keep testing and vaccination mandates for their employees. Citigroup announced in October that employees needed to be vaccinated by Jan. 14. A Citigroup location in New York had a compliance rate of 99 percent. However, other large companies like General Motors decided to suspend vaccine and testing requirements.
Article continues below advertisement
A survey done by Willis Towers Watson showed that within 500 companies, 3 percent of employers with vaccine mandates experienced employees resigning in large numbers. The survey also showed that one-third of employers that were considering implementing vaccination or testing mandates were concerned that employees might leave.
Article continues below advertisement
Meanwhile, Carhartt stated that the majority of its employees have received vaccinations, although it does make exemptions for religious or medical reasons. Carhartt has experienced calls for a boycott. Some people are upset that the company hasn't ended its vaccine mandate. Former Carhartt shoppers have tweeted, "Boycott Carhartt products until they lift their communist mandate."
Article continues below advertisement
Calls to boycott Starbucks have been surging.
Starbucks has received mixed responses since it decided to end its vaccine mandate. On Twitter, the calls to boycott the coffee giant have been growing using the hashtag #boycottStarbucks. Also, Starbucks is experiencing a growing effort for workers to unionize. In the Buffalo area, workers protested by walking out due to unsafe working conditions.
Whether or not other companies will follow Starbucks' lead and lift mandates remains to be seen. We'll also have to see whether or not Starbucks employees are successful in their efforts to unionize. Either way, the calls for a Starbucks boycott remain strong.