Alexandria Ocasio-Cortez' Fiancé Riley Roberts Net Worth
Rep. Alexandria Ocasio-Cortez is engaged to long-time partner Riley Roberts. What is his net worth and what does he do? Learn all about her college sweetheart.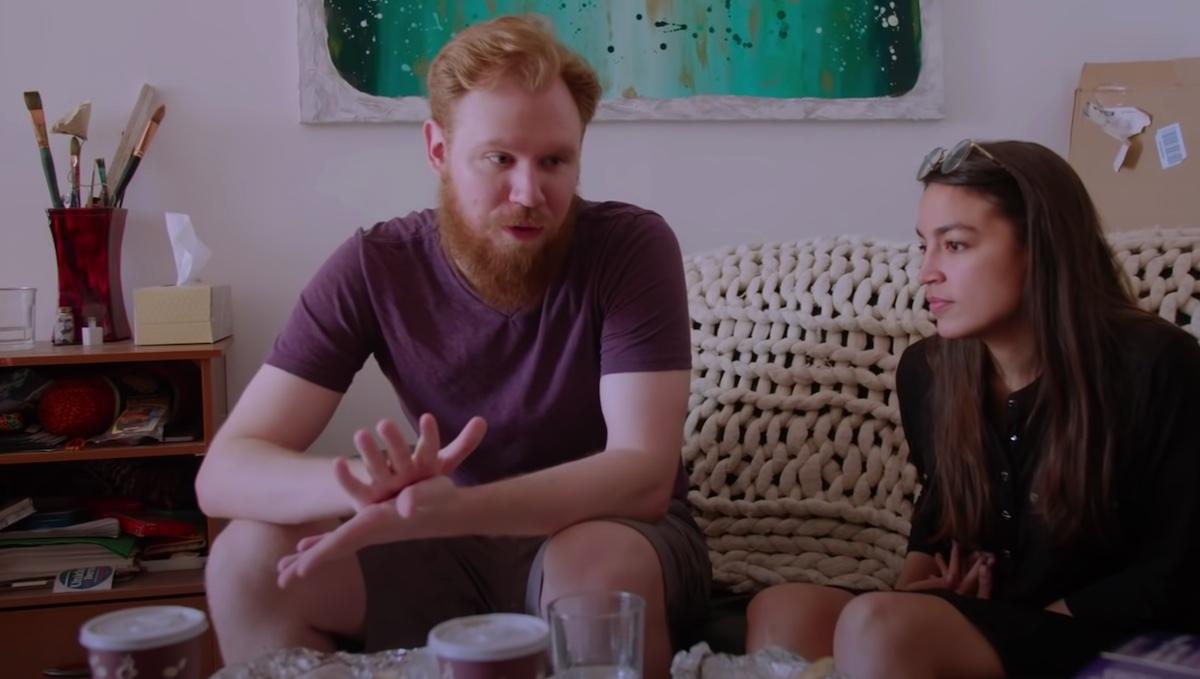 Despite being in a relationship with one of the most recognized members of Congress, Rep. Alexandria Ocasio-Cortez's long-time partner — and newly-minted fiancé — Riley Roberts lives a relatively low-key existence. That is likely to change now that there's a wedding in the works.
Read on to learn more about Roberts' net worth, career, and his relationship with the representative from NY's 14th.
Article continues below advertisement
Article continues below advertisement
AOC confirmed her engagement to Riley Roberts after viewers spied her ring on a recent IG Live.
Ocasio-Cortez didn't hop on her Instagram Live to talk about her personal life, but rather to discuss issues like the threat to abortion access across the country. Nevertheless, viewers couldn't help but notice the congresswoman had some eye-catching jewelry on her left ring finger. Later, the Bronx native confirmed to Business Insider that she was indeed engaged.
Article continues below advertisement
The ring was pretty modest compared to some celebrity engagement rings, and AOC shared that it's "zero-emission and recycled gold," which means it's possibly from a company like Brilliant Earth, which specializes in sustainable and conflict-free jewelry.
The New York representative says the proposal took place in Puerto Rico in April. They currently have no wedding plans and are "taking some space to savor this time before diving into planning."
Riley Roberts' net worth is likely modest given what we know about his career.
Unlike his fiancée, Roberts is a private citizen who doesn't have to file income disclosure statements, but we can extrapolate based on what we know about his profession and lifestyle that the digital marketing professional has a fairly average net worth. According to Roberts' LinkedIn, he holds the title of Head of Marketing for Boston-based software company HomeBinder. He has worked for the company for more than eight years.
Article continues below advertisement
Article continues below advertisement
According to Glassdoor estimates, the median base salary for a Head of Marketing in the Boston metro area is around $114,794, which would place his annual income within the fourth quintile in the U.S. It's slightly below AOC's salary, which is $174,000. Roberts also works as a UX growth consultant to help SaaS and subscription-model companies with digital marketing.
Article continues below advertisement
The couple shares a home in her district, the location of which AOC would understandably like to keep secret given her profile and a palpable hatred directed toward her from some on the far right, and she commutes between her home in NYC and an apartment in D.C.'s Navy Yard neighborhood while Congress in session. They also share a French bulldog named Deco.
Article continues below advertisement
Despite some internet rumors that AOC is worth more than $1 million since joining Congress, her most recent financial disclosures don't seem to bear that out. Based on the assets reported, which include checking, savings, 401(k) accounts, and debts that include up to $50,000 in student loans, Ocasio-Cortez is only worth about $12,000. She doesn't own any securities outside of her retirement account.