What Does Ray Dalio's Portfolio Look Like This Year?
Ray Dailo is a self made billionaire with very specific opinions on America's financial future. He uses his portfolio as an example of why its neccessary to diversify.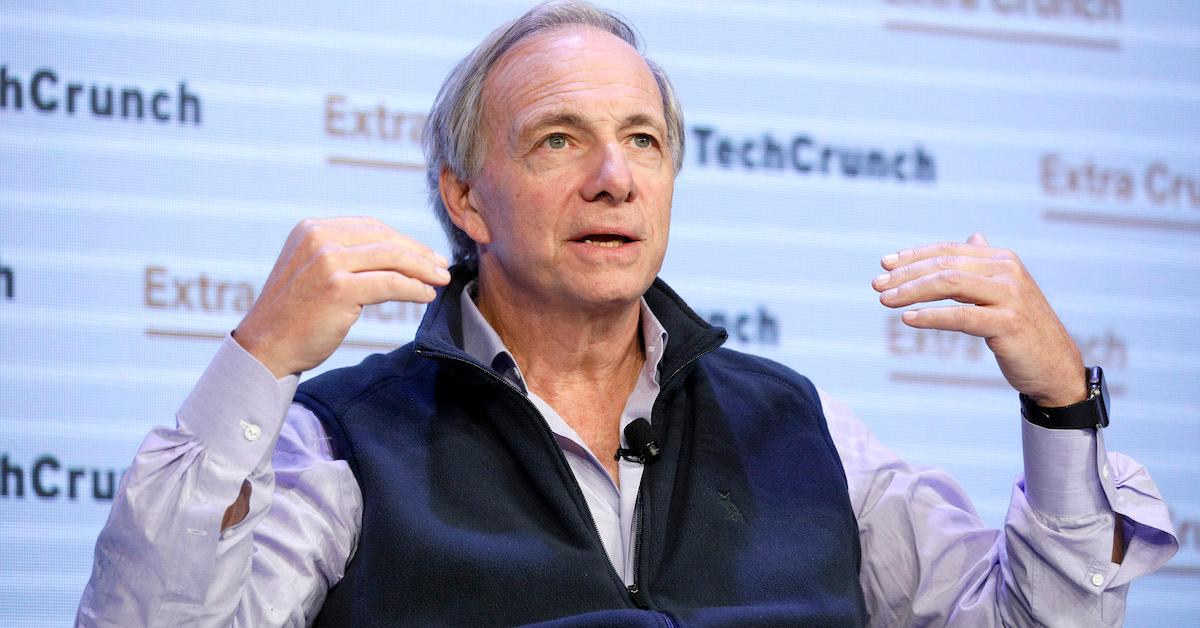 Billionaire and Bridgewater Associates founder Ray Dalio has made an aggressive push towards diversifying assets, especially those away from cash. But why? His latest book, Principles for Dealing with The Changing World Order aims to function as a warning and planner for what Dailo believes will be the next economic crisis in the coming year.
Article continues below advertisement
Article continues below advertisement
So what's Dalio holding in his portfolio to protect his wealth? Here are a few of his picks and his predictions for the world economy.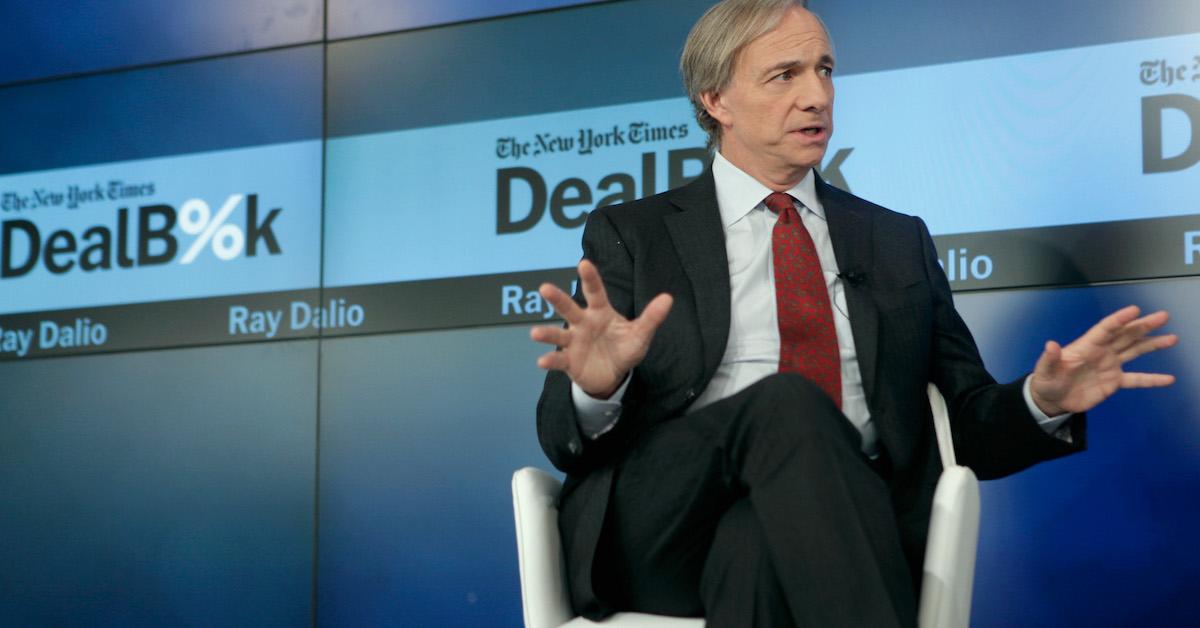 Article continues below advertisement
Ray Dalio's latest book discusses evolutionary patterns in large nations
His book explores the evolution of empires, namely China and America. The lenses through which he examines these empires are currency and cultural values. Dalio points out that, like America, China is centered on strong cultural beliefs that shape the nation's businesses, social climate, and economy. He believes a transition of power is occurring between the two nations in which America loses power and China gains it.
"While the prospect of a revolution or a war that will overturn the US system is unimaginable to most Americans, both seem inevitable to the Chinese," he writes.
"While most Americans focus on particular events … most Chinese leaders view current events in the context of larger, more evolutionary patterns." While this notion can come off as fear-mongering, Dalio maintains that the U.S.'s decline is not necessarily the issue.
Article continues below advertisement
Article continues below advertisement
This is because the United States has often sought to gain influence and power by forcing other nations to bend to American ways instead of peaceful coexistence. Secondly, Dalio claims that, even if America declines in power and influence while China rises in it, the only concern is "whether or not each can do so gracefully."
Article continues below advertisement
Dalio has a lot to say on power, cash, and bitcoin.
Dalio also speaks on currency in his book, which echoes his initial points about the value of cash. He told CNBC that while Bitcoin does not possess fundamental value, he still believes that it is crucial for all alternatives to cash to be considered. Though he has his critiques on Bitcoin inevitably becoming heavily regulated, he believes that it is still necessary to diversify.
Article continues below advertisement
He maintains that Bitcoin is a possible alternative, calling it a "digital gold". Forbes reported that Dalio believes there is a 30 percent chance the United States will enter a kind of war state within five years. Forbes cites three main reasons for this prediction: increased debt and inflation, deeper wealth gaps, and "China's increased ability to challenge U.S. hegemony on the world stage."
Article continues below advertisement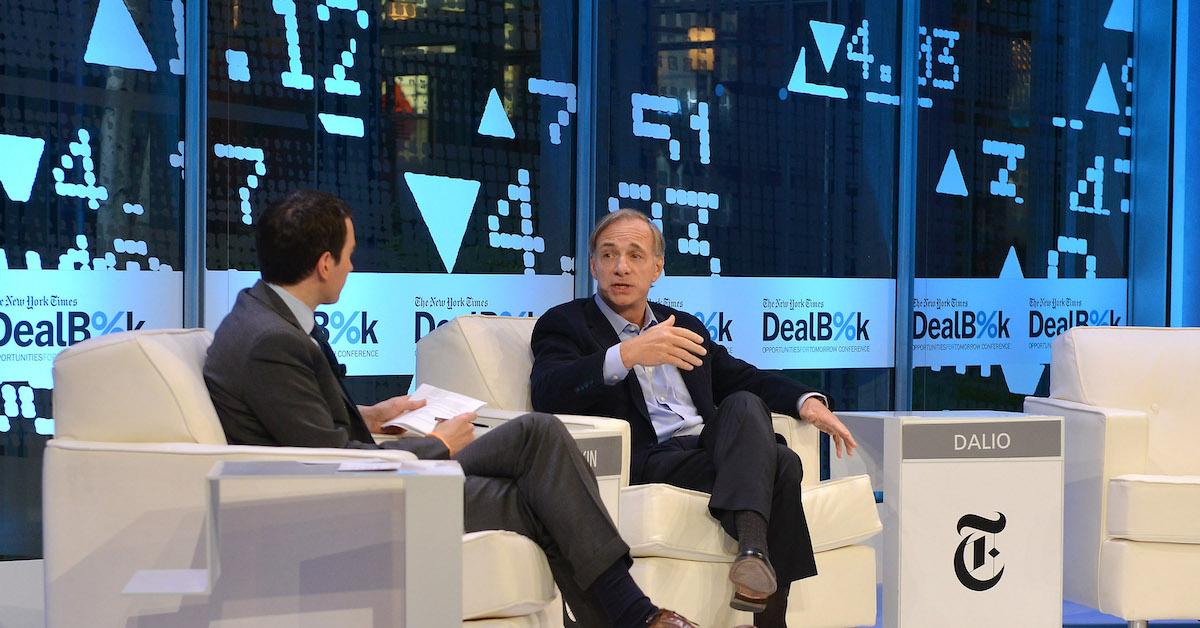 Ray Dalio's net worth and portfolio
According to Bloomberg, Ray Dalio has a net worth of $15.6 billion, and the majority of this wealth is accumulated from his stake in Bridgewater Associates at 49.9 percent. His stake in the company is valued at $7.2 billion. Since 2002 Dailo has taken in nearly $12 billion in hedge fund profits and investment returns.
The top five positions in Ray Dalio's portfolio for Q3 2021 are:
Vanguard FTSE Emerging Markets Index Fund ETF Shares, $1,172,526,000 6.42 percent of portfolio

iShares MSCI Emerging Markets ETF, $1,014,567,000 5.55 percent of portfolio.

iShares Core MSCI Emerging Markets ETF $849,827,000 4.65 percent of portfolio

SPDR S&P 500 ETF Trust $844,378,000, 4.62 percent of portfolio

Walmart Inc $700,487,000, 3.84 percent of portfolio