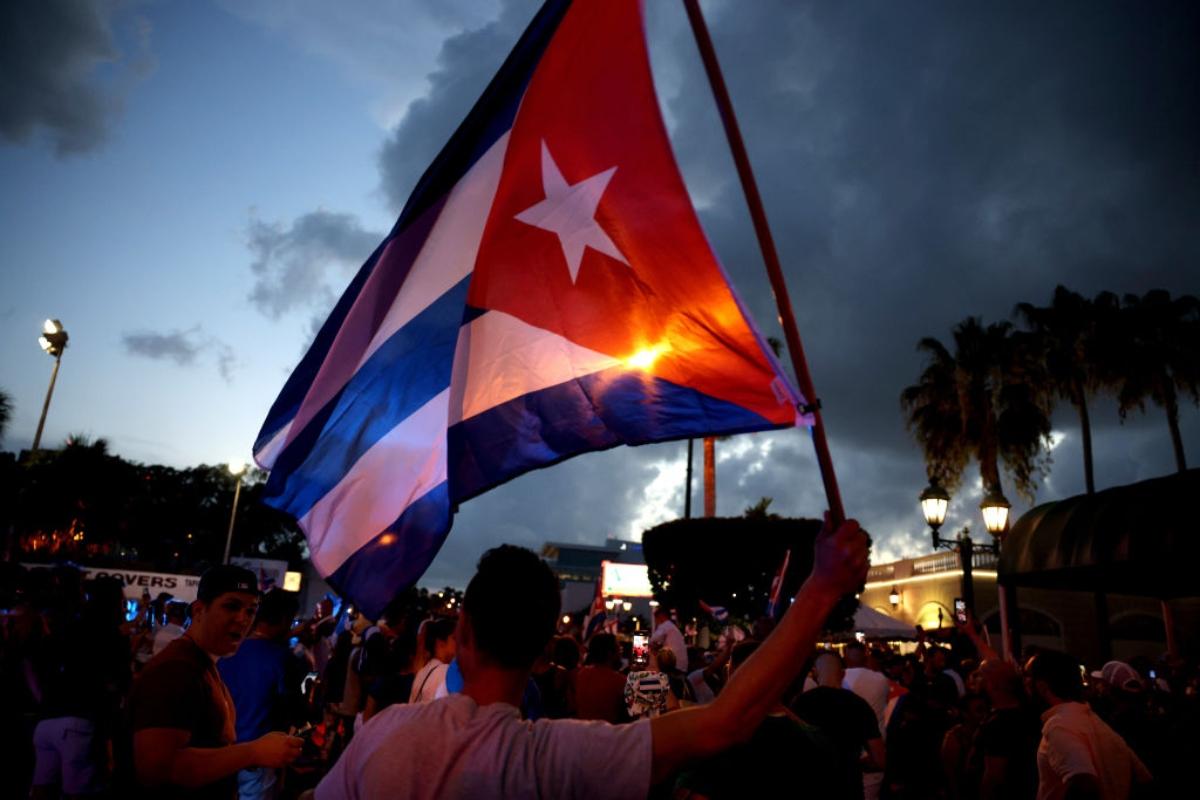 President Biden Supports Cubans Protesting Peacefully for Freedom
President Joe Biden released a statement regarding the Cuban people and the protests that took place on July 11 across Cuba. His perspective was one of support for the citizens of Cuba and their right to peacefully protest for freedom.
Article continues below advertisement
Julie Chung, the senior official for the State Department in charge of Latin America, also said, "We stand by the Cuban people's right for peaceful assembly. We call for calm and condemn any violence," according to The Wall Street Journal.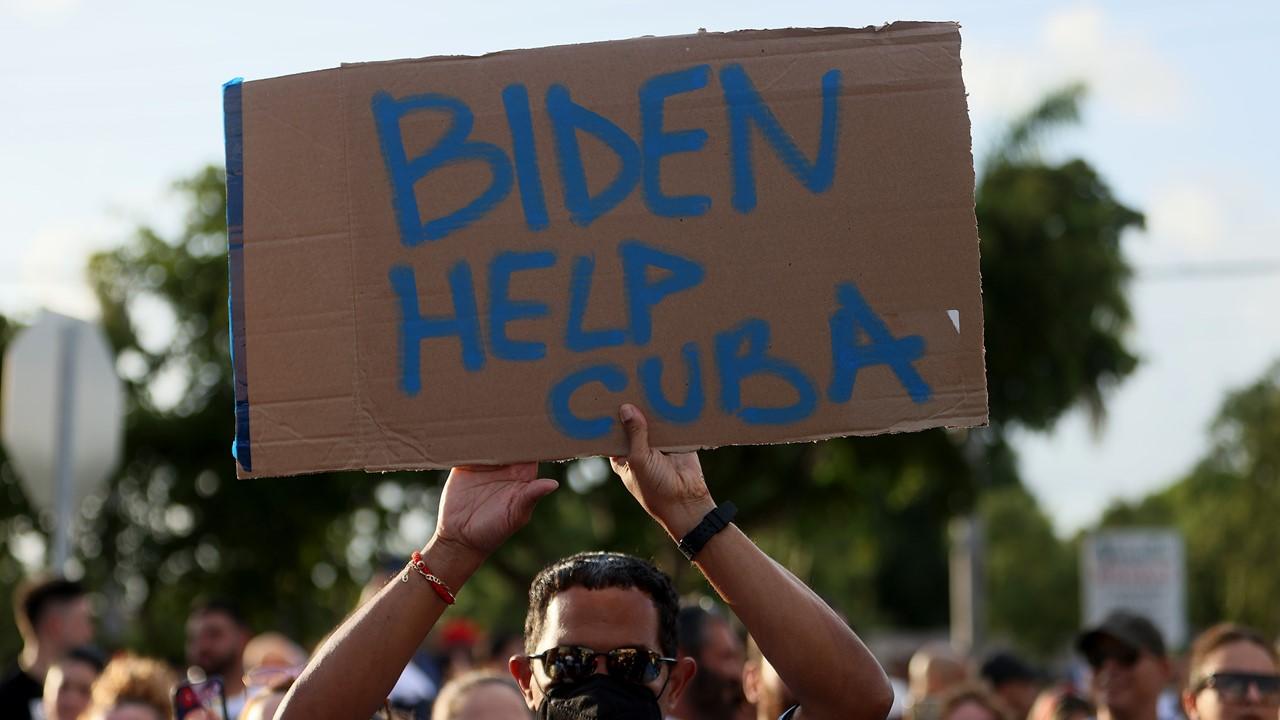 Article continues below advertisement
Analysts say that this level of organized protest is rare in Cuba due to the nation's reputation for robust police control and surveillance on those who disagree with government leaders. The Miami Herald noted that Cubans haven't protested like this since 1994 when Fidel Castro was alive.
Cuba protest news
It was a weekend of unrest as thousands of citizens of Cuba flocked to the streets in multiple cities to gather in protest. Fueled largely by social media activity, Cubans protested in the cities of San Antonio de los Baños as well as Havana, Santiago, Santa Clara, Matanzas, Cienfuegos, and Holguín, among others.
Article continues below advertisement
Cuban citizens chanted phrases like "Patria y Vida," which means "Fatherland and Life" and is a direct contrast to the Cuban revolutionary slogan "Patria o Muerte" or "Fatherland or Death." Other protestors shouted "We are not afraid!" and "Freedom!"
During the course of the day on July 11, internet connectivity was cut by Cuban authorities multiple times, presumably in an effort to curb posts on social media about the protests. A U.S.-based network monitoring company, Kentik, reported nationwide internet outages, according to The Wall Street Journal.
Article continues below advertisement
Why Cubans are protesting
The Cuban people have multiple reasons to protest. One reason is the shortage of hard currency that's causing citizens to have to endure hours of long lines to buy simple necessities like food. Electricity blackouts are common in the island nation and the economy contracted by 11 percent last year.
Cuban citizens are also demanding easier access to COVID-19 vaccines. COVID-19 infections have been rising, which is straining an already stretched healthcare system. An international campaign to funnel medical aid to Cuba ended with the Cuban government rejecting any aid gathered.
Article continues below advertisement
An expert on Cuba from Harvard University, Alejandro de la Fuente, noted of the protests, "This is the internet at work. People are communicating and going out to the street," according to The Wall Street Journal.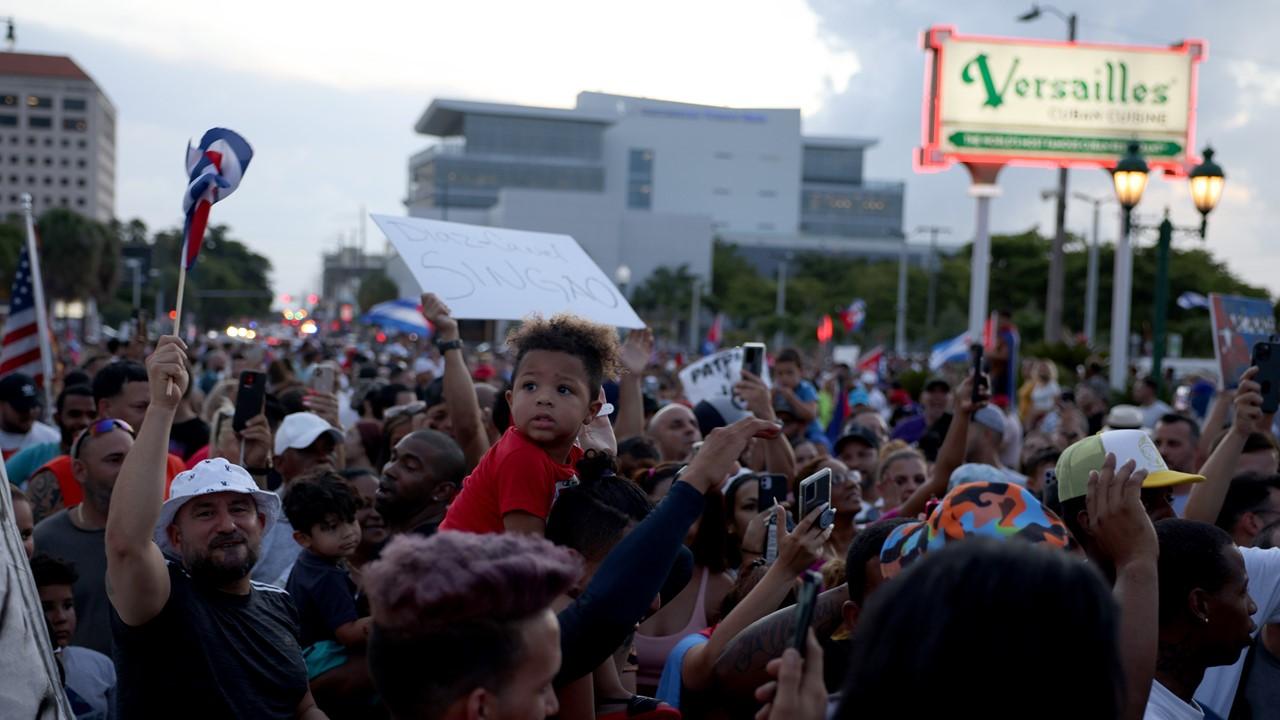 Article continues below advertisement
What the Cuban president says about the protests
President Biden urged the Cuban government to hear the wishes of its citizens for freedom. He said, "The Cuban people are bravely asserting fundamental and universal rights."
Cuban President Miguel Díaz-Canel has blamed the U.S. for the protests. According to The Miami Herald, he said that the U.S. wanted to "asphyxiate" the nation through sanctions that would lead to this kind of uprising.
President Díaz-Canel gave a televised address on July 11 in which he called for government supporters to take back control of Cuba's streets. He said, "The order for combat has been given." He also shared a video to his own Twitter account that revealed pro-government demonstrators marching and chanting "These streets belong to Fidel."