Nifty's Is The First Social Media Platform Unlocking NFTs— Here's How
Raising $10MM in seed round and backed by investors like Mark Cuban, Nifty's NFT marketplace goes live as the first NFT focused social media platform.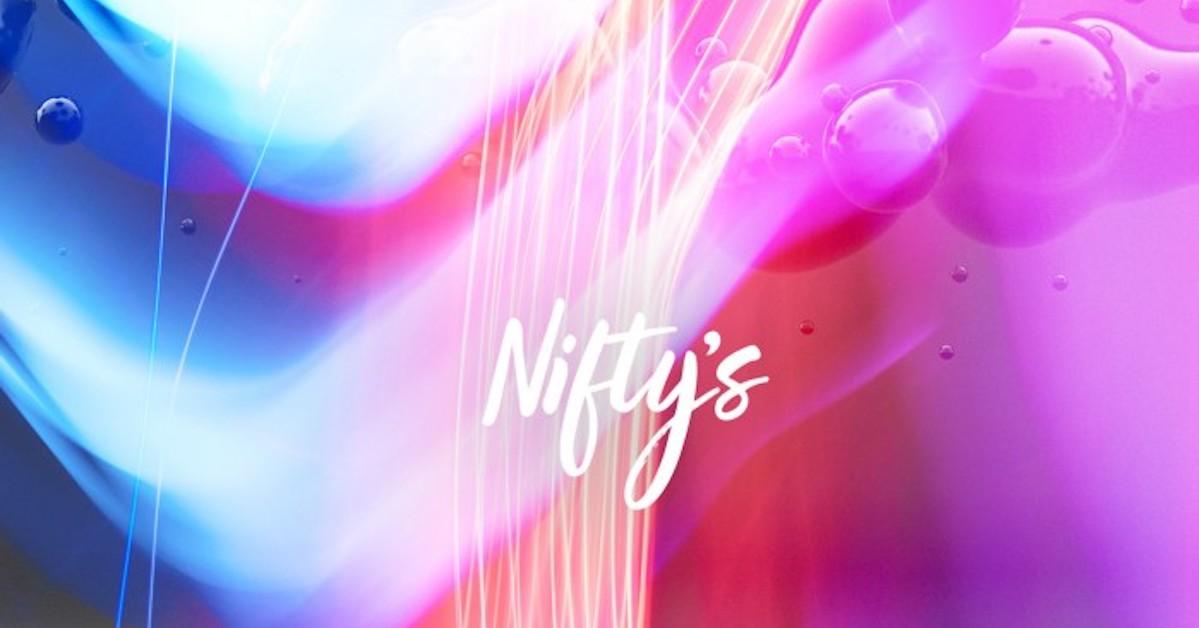 Backed by Dallas Mavericks owner and vocal NFT enthusiast Mark Cuban, Nifty's Inc. is a new kind of NFT platform. It's the first social media NFT platform and the focus is on making NFT technology accessible to everyone. Based on the technology stack behind the MEME coin, this collaboration is seeking to pioneer the social aspect of NFTs.
Article continues below advertisement
Article continues below advertisement
Based in Miami, FL., CEO Jeff Marsilio started Nifty's because, while NFTs have picked up quite a bit of steam in the media, most people lack familiarity with and access to these digital collectibles. Completing a seed round phase of $10 million, Nifty's has the support of other influential investors in technology like Coinbase Ventures, NBA Top Shot, Dapper Labs, Samsung Next, and Polaroid — many of which agree the platform can be the next step for NFTs as they evolve into being not just an asset, but also a way to drive more social engagement.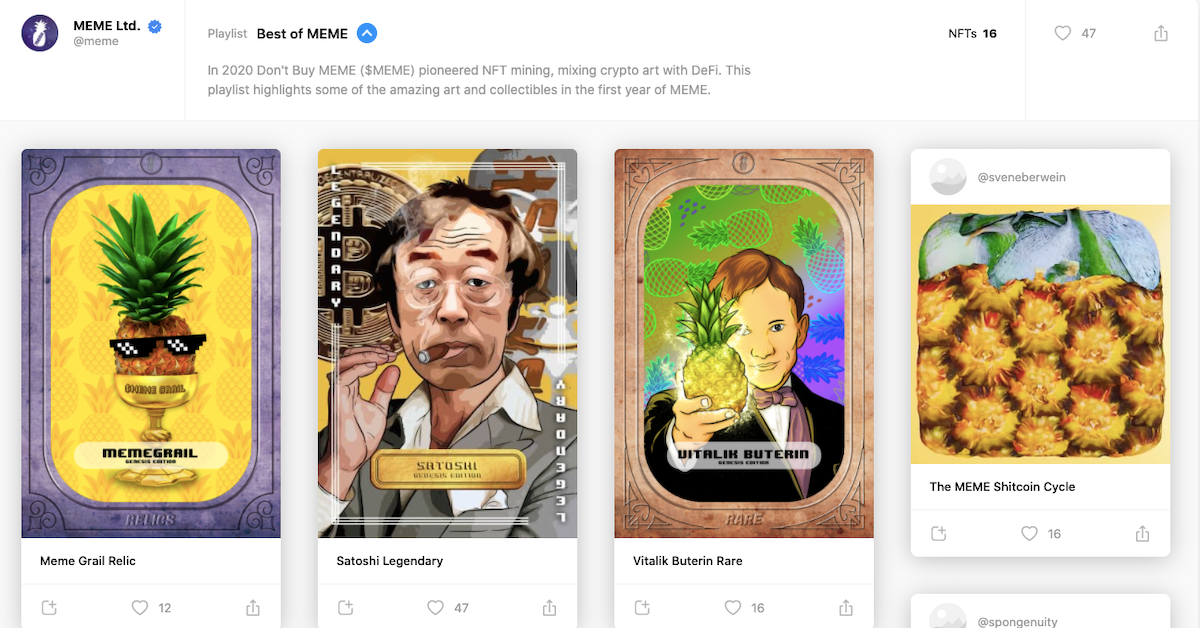 Article continues below advertisement
Learning how to set up a Nifty's account is a lot simpler than you think
NFTs have received a lot of attention these last couple of months with many still figuring out their use cases. Nifty's aims to make collecting easy and social. Setting up an account is similar to creating a new Instagram account, except you don't need to disclose any personal information. Unlike other NFT marketplaces like OpenSea, which serves as a secondary marketplace to premiere NFT drops, Nifty's is more like a social network and has minimal economic barriers. Another way Nifty's differs from other marketplaces is that users can earn rewards with special edition NFTs when they interact with the application.
Not to be confused with Nifty Gateway, which another marketplace for NFTs, NIfty's is for creatives who want to do more than just buy and sell their digital collectibles. The user interface allows users to discover, create, and curate art and artists with their NFT "playlists." Any user can create a playlist of themes that interest them and share them on or off the platform. In clicking on the various playlists, users can see a NFT's details, like where it can be found, its attributes, who owns it, and when it was minted.
Article continues below advertisement
Article continues below advertisement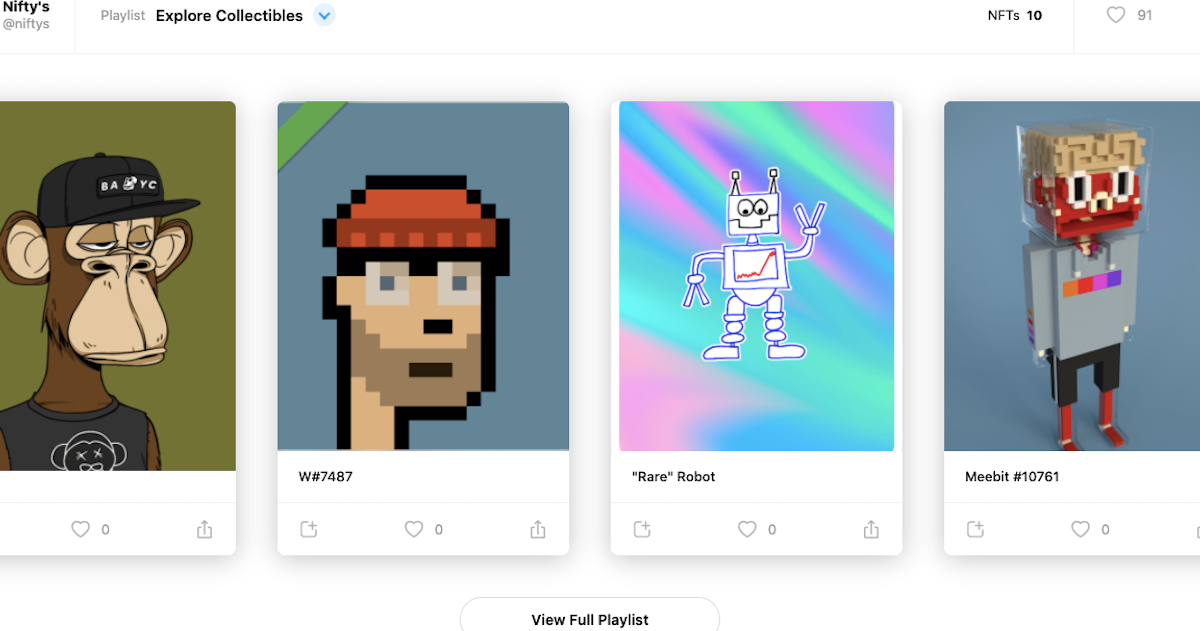 Nifty's has partnered with Warner Bros. to make NFTs accessible.
Nifty's has become the first large-scale NFT project for a major motion picture: Space Jam: A New Legacy starring Lebron James. The partnership with Warner Bros is also in collaboration with Palm, an NFT studio minting on an Ethereum sidechain. People who signed up for Nifty's accounts did not have to pay any transaction fees to redeem their free special edition Space Jam digital collectibles. Nifty's and Palm will continue their partnership to continue to accommodate users for these transaction fees on the network.
Article continues below advertisement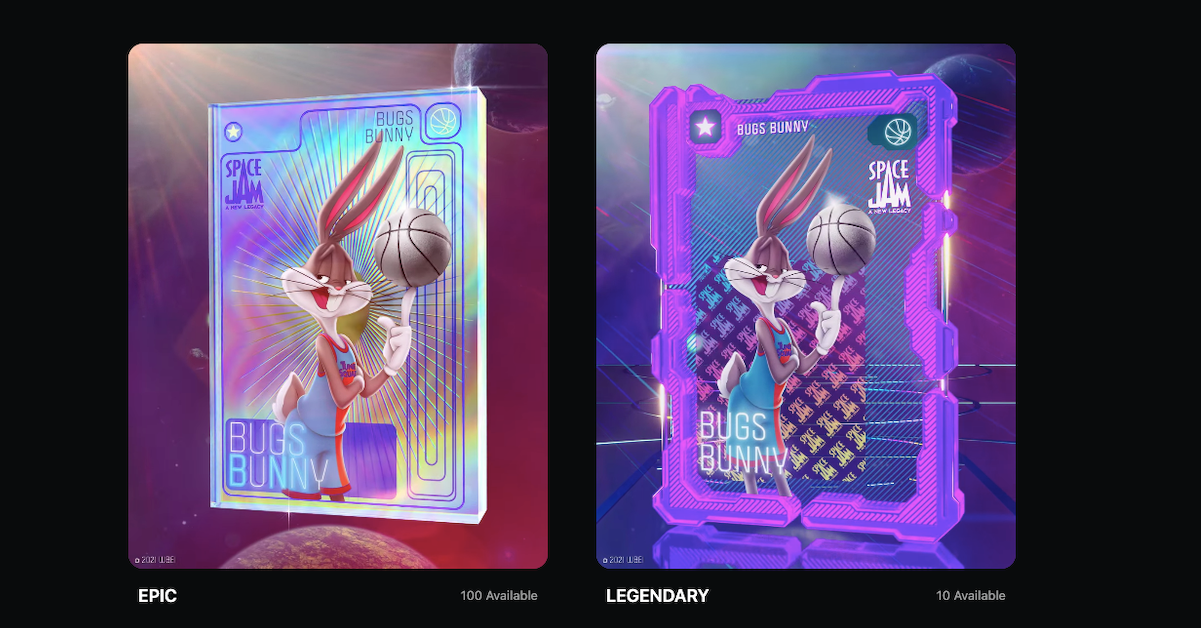 Article continues below advertisement
Nifty's wants to make NFTs more accessible financially and technologically.
Many companies and investors are backing Nifty because they predict the technology will dramatically increase fan engagement on a global level. By eliminating economic and technological barriers, the platform aims to enable access to those who are hesitant or uncertain, while allowing them to directly engage with creators.
Priding itself on an "easy-to-use" interface, users do not need to know computer language to collect, share, create, and discover digital art and collectibles that are scattered around the NFT universe. In hopes to continue to broaden their audience, Nifty's plans to continue to reward its users who engage in the platform. By leveraging technology, Nifty's works to create a more accessible and inclusive digital space.