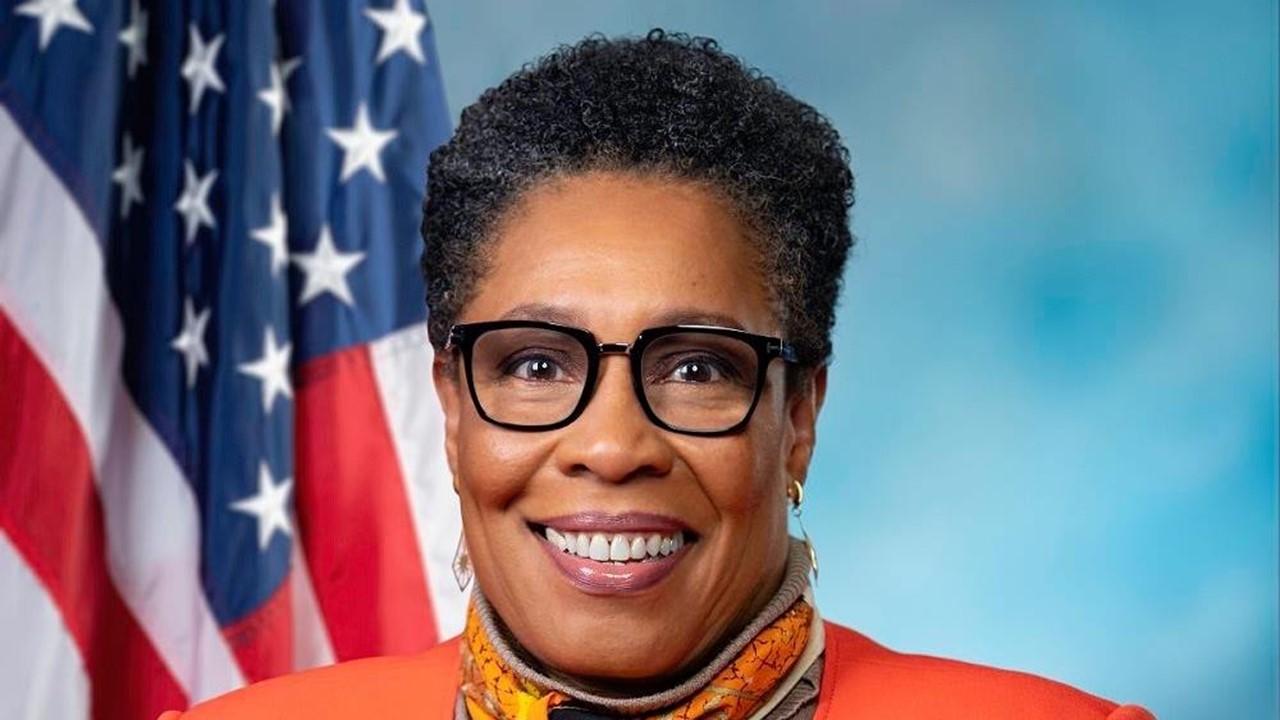 Who Will Replace Marcia Fudge If She Becomes the HUD Secretary?
By Kori Williams

Dec. 9 2020, Published 12:33 p.m. ET
President-elect Joe Biden announced this week that he has selected Ohio Rep. Marcia Fudge as his Secretary of Housing and Urban Development, according to the Associated Press. Despite this achievement, she was also just elected to represent a district in Ohio for another term.
Article continues below advertisement
Fudge has represented Ohio's 11th congressional district since 2008. If she's confirmed for the position within the Senate, she would be replacing Dr. Ben Carson who's served as the HUD secretary since President Trump took office in 2016.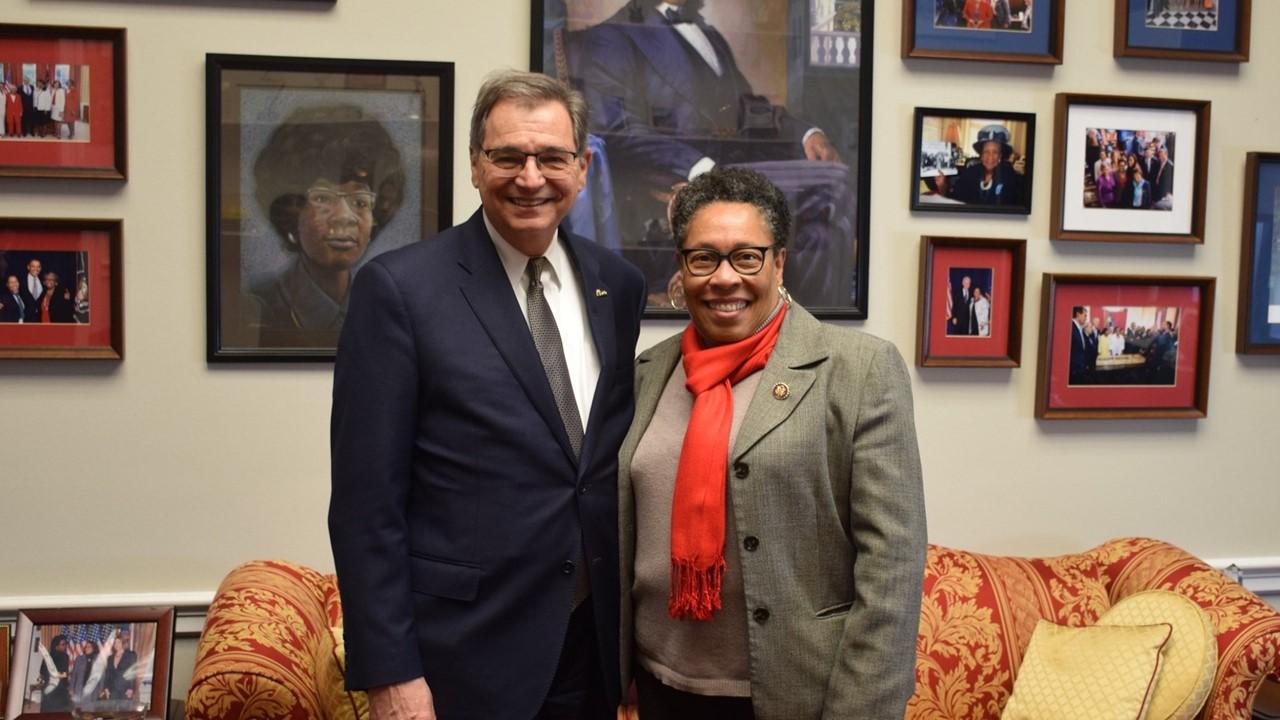 Article continues below advertisement
Marcia Fudge's HUD selection
Although Fudge didn't confirm whether she was selected as the next HUD secretary, she did say it would be an "honor and privilege." When Politico asked her about the choice, she said it's "probably in my wildest dreams."
"And so if I can help this president in any way possible, I'm more than happy to do it," Fudge told Politico. It's a great honor and a privilege to be a part of something so good."
Article continues below advertisement
Who will be Marcia Fudge's replacement?
Currently, it isn't known who will replace Fudge as an Ohio representative. The 11th district is one of the state's majority-minority districts, according to NBC News. Since Fudge is a Democrat, another Democrat may easily replace her.
Despite that, Ohio's General Assembly is mainly Republican. The House directory of the state of Ohio's website lists 61 Republican representatives and 38 Democrats.
Article continues below advertisement
According to WKYC, a news source based in Ohio, a special election would need to be held to fill Fudge's seat. Cuyahoga County Councilwoman and Democratic Party Chair Shontel Brown told journalist Russ Mitchell that she would run in the election.
Politico also reported that Democrat Nina Turner may also run for Fudge's seat. Before Fudge's selection was announced, Turner spoke modestly about the possibility of filling the position. She said, "Currently, there is no vacancy in the district and if it becomes vacant, things will unfold as they should."
Article continues below advertisement
However, Turner has been encouraged to run for Fudge's seat. "I have encouraged her to run if the seat is open as that is her congressional district and she would have the immediate support of the national Bernie movement," Rep. Ro Khanna, a Democrat of California, told Politico. "She'd be a fantastic ally for the movement in Congress."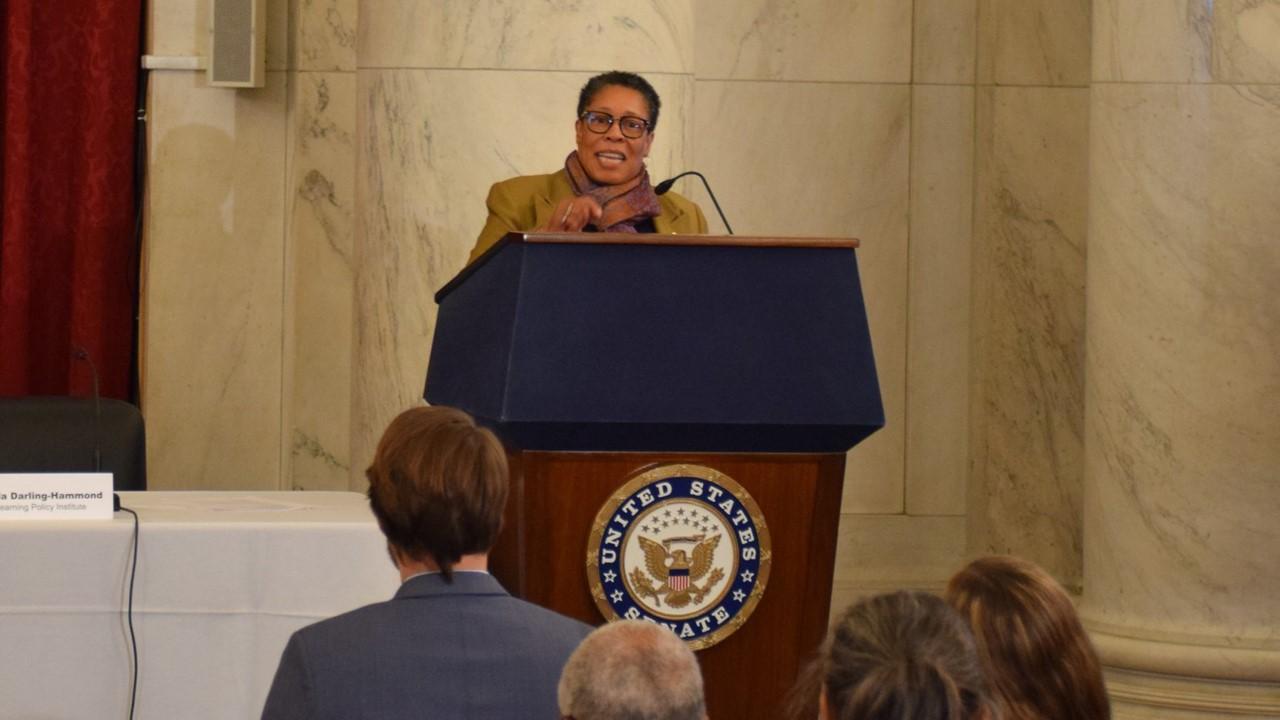 Article continues below advertisement
Does Marcia Fudge have a husband?
Currently, there isn't any public information about Fudge's relationship status. While she does wear rings, in videos and pictures of her, she doesn't seem to wear one on the ring finger of her left hand.
What is Marica Fudge's net worth?
Fudge's specific salary and other financial earnings aren't public knowledge. Due to her position in politics, the amount she gets paid isn't clear.
Article continues below advertisement
Business Insider reports that there isn't consistency across the U.S. regarding how politicians are paid. While some politicians get paid an annual salary, others get paid based on factors like how many days they worked. Even what is considered a day of work can vary.
In Ohio, politicians are paid a full-time salary. On average, they get paid $60,584 a year.